Gilmore Girls' Creator Amy Sherman-Palladino Reveals The Show Began As A Total Fluke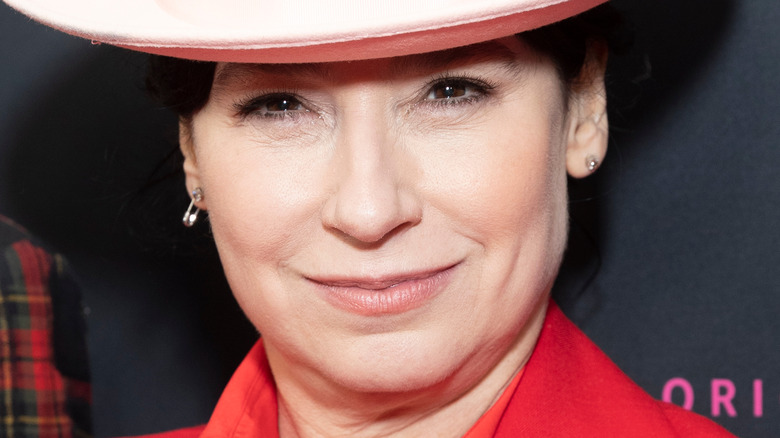 lev radin/Shutterstock
When "Gilmore Girls" first aired on The WB, no one could have imagined the cultural impact and ultimate success that the show would have. Lasting seven seasons and an eventual revival on Netflix, there was something special about the titular "Gilmore Girls" whose relatable moments made Lorelai (Lauren Graham) and Rory (Alexis Bledel) seem more like best friends than anything else. The series was created by Amy Sherman-Palladino and was known for its fast-talking duo who took pride in their outspoken ways. Though fans may not have understood every reference made in the series, there was a charm to the show that was impossible to ignore. Taking place in the fictional town of Stars Hollow, Connecticut, the show had a tone that felt like kismet.
But as inconceivable as it may seem, the magic of "Gilmore Girls" had not always been intentional. While the quick quips and pop culture references were entertaining and enthralling, "The Marvelous Mrs. Maisel" writer explained that the series' beginnings were unexpected.
Amy Sherman-Palladino pitched the show as a last ditch effort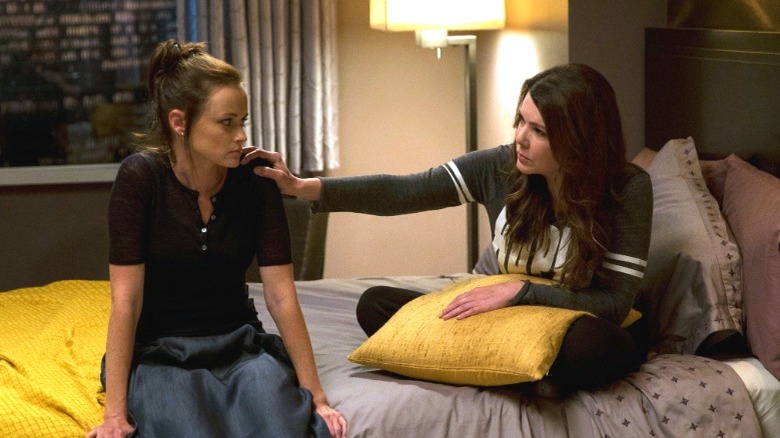 Saeed Adyani/Netflix
The relationship between Lorelai and Rory has become mythic for many fans, both new and old. But for the creator of the series, it was somewhat of a surprise. When Amy Sherman-Palladino first pitched the series, it was the last thing on her mind. After many of her pitches fell flat, the writer suggested "Gilmore Girls" on a whim.
"It was a total fluke," Sherman-Palladino told TODAY. "I sold it off of a line. Off of 'uh ... it's mother and daughter, and they're like friends ...' And they all perked up and literally said, 'great, we'll buy that.'" Sherman-Palladino may have felt the suggestion was out of nowhere, but something sunk in. "Gilmore Girls" left such an impression on fans that even a decade and a half after its first airing, many clamored for a continuation. "Gilmore Girls: A Year In the Life" premiered in 2016 and gave an ending many fans had hoped for. Ultimately Sherman-Palladino became a passionate fan herself, especially regarding Lauren Graham.
"[W]hat [Graham] did with [the material] and the amount of work and that she had to turn it from up to down to funny to comedy, cry, laugh. It's just what she did was so incredible," the creator told Vanity Fair. "It will always anger me that she didn't at least get nominated and frankly just win because I just feel like they should just give her an award."
Gilmore Girls is still in high demand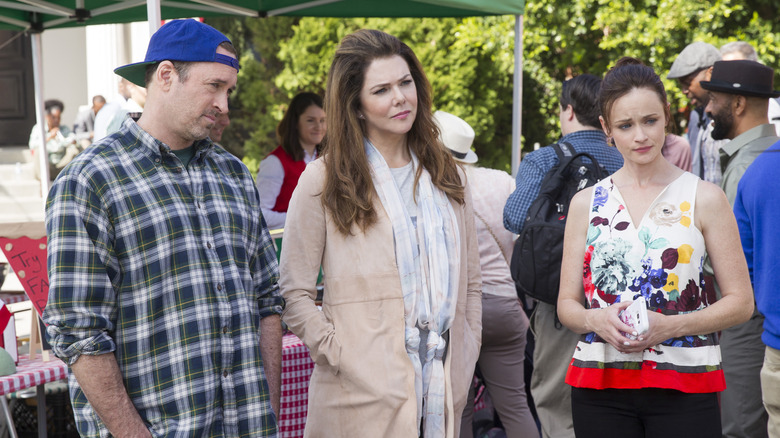 Saeed Adyani/Netflix
Whether Team Jess, Team Logan, or even Team Dean (if they still exist), many viewers tuned into Netflix to see who Rory would end up with. And if you ask anyone, the jury is still out. Rory maintains an uncomfortably adulterous relationship with her college boyfriend Logan (Matt Czuchry) while he is engaged to someone else. And though pregnant at the end of the series, the father of Rory's baby is never officially confirmed. For those holding out hope that Jess (Milo Ventimiglia) is the father, they should take it up with Amy Sherman-Palladino. The series did end the way the creator always intended, but that isn't to say that is the whole story.
"[I]t would just have to be the right circumstances, and that we're all sort of in the same drunken mood together to go repaint Stars Hollow again. Because we had to repaint Stars Hollow, and we'll have to repaint it again," the writer told RadioTimes.com. "But it's definitely possible." After the new installment of episodes garnered attention, Netflix head Ted Sarandos echoed the sentiment.
"We hope," Sarandos confirmed to the Press Association (via Glasgow Times). "We obviously loved the success of the show, fans loved how well it was done, it delivered what they hoped." Maybe that longing look Jess gives Rory at the end will lead somewhere? Only time will tell.