Will Smith Regrets Not Doing This Kiss Scene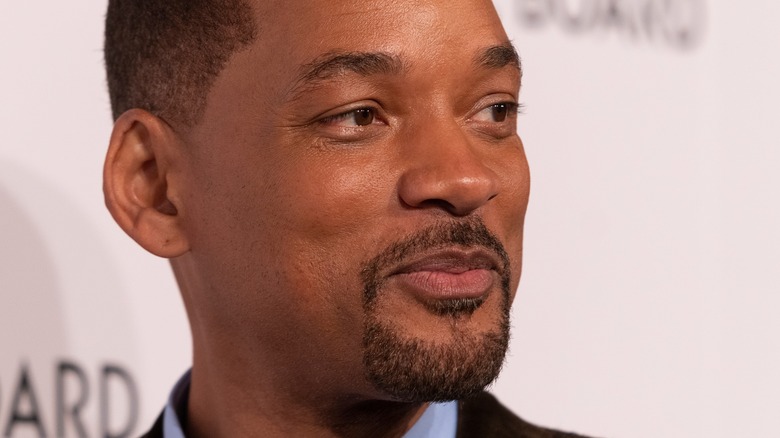 lev radin/Shutterstock
Will Smith is someone who isn't afraid to admit he was wrong about something.
After the slap heard 'round the world at the 2022 Oscars, Smith took some time away from the public eye to reflect on his own life and decisions that night before eventually releasing an apology video on YouTube, which explained how wrong it was of him to attack comedian and fellow actor Chris Rock like that. "Chris, I apologize to you," Smith said. "My behavior was unacceptable and I'm here whenever you're ready to talk." The "King Richard" star also told Rock's loved ones that he was sorry as well. "I want to apologize to Chris' mother," Smith said. "I want to apologize to Chris's family." 
But the remorse didn't stop there. Speaking to his wife, Jada Pinkett Smith, and his own family, Smith said, "I'm sorry, babe. I wanna say sorry to my kids and my family for the heat that I brought on all of us." He even apologized to the Oscar nominees and winners who were in attendance that night, telling them, "You know, this is a community, It's like I won because you voted for me. And it really breaks my heart to have stolen and tarnished your moment."
Throughout his life, Smith has always claimed to be a person who has a strong belief in doing the right thing — whether it be through his acting, his philanthropy, or just as a father and husband. And when it comes to some of the decisions he's made over the years, like choosing to end "The Fresh Prince of Bel-Air" after just six seasons, Smith always tries to stand by them or admit when he's wrong. And that's exactly what he did after initially refusing to do a male-on-male kiss scene in one of his earlier films.
Smith said it 'was very immature' to refuse male-on-male kiss scene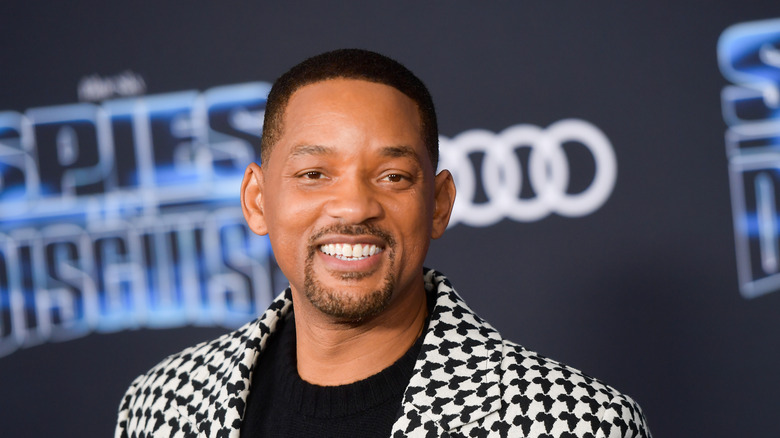 Matt Winkelmeyer/Getty Images
Speaking to Entertainment Weekly in 1993, Will Smith explained how he regretted not doing the male-on-male kissing scene that director Fred Schepisi had planned out for his character Paul, who was gay, in "Six Degrees of Separation." Schepisi had been forced to use a stand-in instead, which Smith said was wrong on his part — especially as someone who takes himself and his craft so seriously.
"It was very immature on my part," Smith told EW. "I was thinking, 'How are my friends in Philly going to think about this?' I wasn't emotionally stable enough to artistically commit to that aspect of the film. In a movie with actors and a director and writer of this caliber, for me to be the one bringing something cheesy to it." Smith went on to call the entire ordeal a learning experience for him. "Either you do it or you don't," Smith said. 
Smith has come a long way since "Six Degrees of Separation" and his younger years, but that doesn't mean his decision to turn down the kissing scene still doesn't leave a bad taste in some people's mouths. Ian McKellen, who also starred in the 1993 dramedy, chose to jokingly voice his frustration years later in a 2015 interview with Time Out London. "He arrived for the read-through with a huge entourage — his family, his agent, his publicity person, his acting coach, his nanny," McKellen said. "He was a charmer, and a good actor. But he did one silly thing: he refused to kiss another boy on screen, even though it was there in the script." The veteran actor added that during an early preview for the film, he met Smith outside the cinema and kissed him on the lips.