Star Trek Actress Alice Eve Cast In Iron Fist Season 2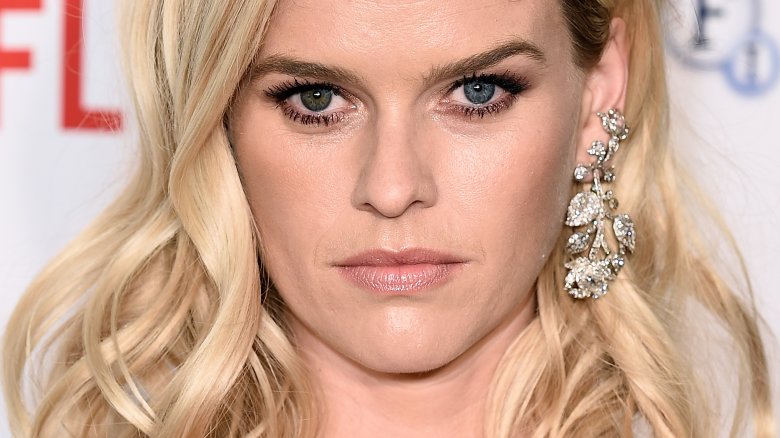 Getty Images
Alice Eve, the actress known for her role as Carol in Star Trek: Into Darkness, has just joined the season two cast of Marvel's Iron Fist (via Variety). 
Marvel head of television and Iron Fist executive producer Jeph Loeb expressed his enthusiasm over Eve's casting at the time it was announced. "We are very excited to have an actress of Alice's stature join the cast of Marvel's Iron Fist," wrote Loeb in a statement. "Her exceptional talent brings an intrigue and danger to her character unlike anyone else."
Eve's character in the Marvel/Netflix series remains a mystery for now, but a recent casting call could give us a clue as to who she may play. A report published by That Hashtag Show states that Iron Fist producers are seeking an actress in her twenties for the role of Tanya Parker, a female villain described as a "freelance covert operative" and "a chameleon adept at playing roles" who has experience in "many high-level missions." Rumors detail that this character could be Lady Gorgon, a member of The Hand sent to kill the Punisher, whose name is actually Tanya Adrian in the Iron Fist comics. It might be important to note that Eve is 35, and the call is for a younger actress, so perhaps based on that fact alone, Eve won't be playing Tanya Parker.
We do know that whomever she ends up portraying, Eve will likely share scenes with Finn Jones as the titular Iron Fist (also known as Danny Rand), a billionaire vigilante who has returned to New York after spending years training in the mysterious city K'un-Lun to perfect his martial arts skills. As he hones his abilities and refines his physical prowess, Danny is tapped to become a living weapon known as the Iron Fist. He channels his chi energy straight into his fists, which pose a major threat to anyone who dares cross his path.
Outside of her work in the Star Trek franchise, Eve has appeared in the third season of Black Mirror and in four episodes of Entourage, as well as the Lionsgate film Misconduct. Next year, the actress can be spotted in The Stolen, Untogether, Replicas, The Brits, and the Dakota Fanning-led movie Please Stand By.
The fourth Marvel series to be released on Netflix (following Daredevil, Jessica Jones, and Luke Cage), Iron Fist also stars Jessica Henwick as Colleen Wing, Tom Pelphrey as Ward Meachum, Jessica Stroup as Joy Meachum, Ramón Rodríguez as Bakuto, Sacha Dhawan as Davos, Rosario Dawson as Claire Temple, and David Wenham as Harold Meachum. Raven Metzner will take over as showrunner from Scott Buck for the second season, as Buck departed Iron Fist to work on the ABC series Marvel's Inhumans.