Iron Fist Will Get A New Showrunner For Season 2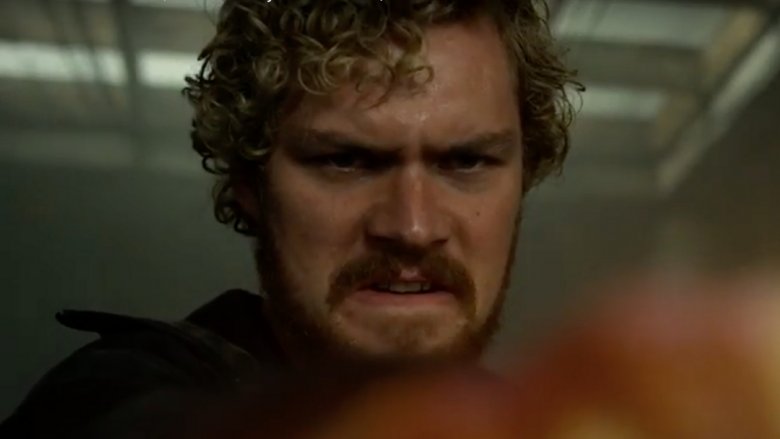 Big changes are coming to Iron Fist for season two. Entertainment Weekly reports that the Marvel show will get a new showrunner for its recently announced sophomore outing, with Sleepy Hollow and Falling Skies alum Raven Metzner stepping up to replace Dexter's Scott Buck.
Iron Fist's first season starred Finn Jones as Danny Rand, the heir to the Rand fortune whose life was turned upside down when his family's private plane crashed, killing both of his parents. Danny was then taken to the mystical land of K'un-Lun, where he was trained to be an expert warrior, eventually earning himself the power of the Iron Fist. 
Iron Fist was the most divisive of Marvel's Netflix series, with many criticizing the show for whitewashing. (Danny Rand is white in the comics, but the character draws heavily on Asian inspirations and many called for an Asian actor to be cast in the part.) The series was also controversial with critics, falling at just a 17 percent on Rotten Tomatoes, far below Marvel's other outings.
Still, the series earned a second season renewal, with Luke Cage's Misty Knight (Simone Missick) set to join as a new partner for Colleen (Jessica Henwick). Marvel exec Jeph Loeb didn't give a reason for Buck's departure, although it could be due to his involvement with Marvel's Inhumans, which will debut this fall on ABC. 
Loeb did, however, say that Metzner was the right choice to take over the series because of his long-standing appreciation for the character. "Raven's love of all things Iron Fist and his extensive knowledge of martial arts films made him the perfect choice to continue telling the adventures of Danny Rand and Colleen Wing," he said. "Season one and The Defenders are only the beginning of this fantastic action packed tale." Sources tell The Hollywood Reporter that Metzner will be joined by an entirely new writers room for season two, with the season expected to be "more grounded" than the first.
Iron Fist's second season doesn't have a premiere date yet, although it will likely arrive at some point in 2018. Danny and Colleen will also be back in action when The Defenders premieres on Aug. 18. For now, see what went wrong with Iron Fist's first season.