The Crow Director Alex Proyas Pleads For The Remake To Be Stopped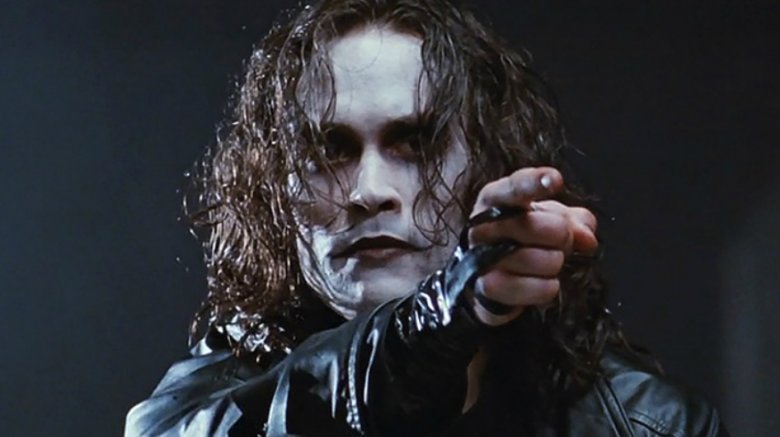 Director Alex Proyas has issued a statement against the in-development remake of his 1994 film The Crow, a pic that carries with it great emotional resonance for its subject matter but more so for fact that its star, Brandon Lee, died during filming. 
In The Crow, Lee played Eric Draven, a man who returns from the dead to exact revenge on those who murdered him and his fiancee the night before their wedding. Lee, the son of iconic kung fu star and actor Bruce Lee, was accidentally killed during what was meant to be his character's death scene. Michael Massee, who portrayed the villain Fun-boy, was supposed to fire a gun at Lee. Sadly, the weapon malfunctioned and Lee was shot in the stomach. He passed away after being rushed to the hospital. 
Proyas stated that the actor's death is part of the reason why the film should never be remade, and essentially begged for the refresh to be halted because The Crow "is Brandon's movie." 
His statement, which he titled "Why I Think The Crow Should Not Be Remade," began, "I was privileged to know Brandon Lee. He was a young, immensely gifted actor with a great sense of humor and a bright future ahead of him. I was also privileged to have been able to call him a friend. Our working relationship as actor/director went beyond mere collaboration. We crafted a movie together which has touched many people." 
He continued, stating, "I believe [this] is a special case where Hollywood should just let [the film] remain a testament to a man's immense talent and ultimate sacrifice–and not have others re-write that story or add to it. I know sequels were made, and TV shows, and what have you, but the notion of 'rebooting' this story, and the original character–a character Brandon gave life to at too high a cost–seems wrong to me." Here, Proyas references the three sequels released between 1996 and 2005, all of which focused on different iterations of The Crow character.
The filmmaker then wrote that he wanted The Crow to be "Brandon's movie" after his passing because "he would not be able to make any more movies." Proyas praised and honored Lee's memory in stating that he "brought all his passion to the movie and it has lasted as his legacy," which is what drove Proyas to complete the film after his death. "I finished the film for Brandon–struggling through grief–along with the hugely supportive cast and crew who all loved Brandon. [I wanted] to complete it in his absence," wrote Proyas. "We were imbued with the strength of Brandon's spirit and his inspiration. Not only Brandon's wonderful work as an actor and a film-maker, but as a man, who's humanity had touched us."
Proyas argued that "The Crow would not be a movie worth 'remaking' if it wasn't for Brandon Lee," and that if "it wasn't for Brandon, you may never have even heard of this poignant little underground comic." He ended his statement on a final plea: "Please let this remain Brandon's film."
Colin Hardy (The Hallow, The Nun) is set to direct the reboot, officially titled The Crow Reborn, with Jason Momoa (Justice League, Game of Thrones) attached to star as Eric Draven. The Crow comic book creator James O'Barr will be "involved in every aspect of the film," which will reportedly begin production in early 2018. 
As of right now, no one linked to The Crow reboot has commented on Proyas' statement.