Chicago PD Star Marina Squerciati Responds To Jesse Lee Soffer's Exit With Hilarious Post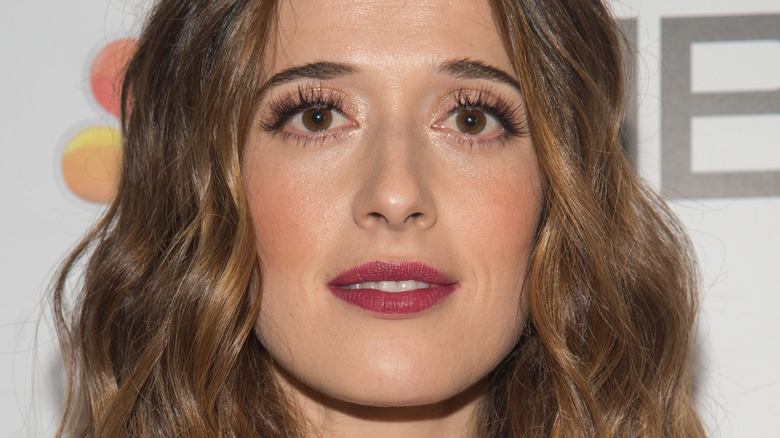 Mark Sagliocco/Getty Images
Jesse Lee Soffer's impending exit from the cast of "Chicago P.D." sometime this fall came as a surprise to viewers who have become accustomed to seeing him throughout the show's 10 seasons. His character, Jay Halstead, has been around since the very beginning of "Chicago P.D." but first appeared on "Chicago Fire" in Season 2. He told Variety, "To create this hour drama week after week has been a labor of love by everyone who touches the show. I will always be proud of my time as Det. Jay Halstead." 
His co-star Tracy Spiridakos, who plays Halstead's wife Hailey Upton, showed her gratitude in an Instagram post. She wrote, "Thank you for your kindness, your guidance and your friendship. You're the greatest onscreen husband a girl could ask for." But while Halstead and Upton had the closer on-screen relationship, Soffer and Marina Squerciati — who plays Kim Burgess — have ample photographic evidence showing how friendly they are off-screen. So how did "Chicago P.D.'s" Squerciati react to the news of Soffer's upcoming departure?
Marina Squerciati sent Jesse Lee Soffer off in a strange way
In an Instagram post, Marina Squerciati couldn't help but make a joke at her own expense in thanking her co-star. The photo shows the two friends in uniform standing close together; she is smelling his cap with her eyes closed and a creepy smile on her face, and he looks appropriately skeptical and concerned. Squerciati wrote, "I'll never forget the smell of your noggin, Jake ... because I stole your service cap so I would never forget the smell of your noggin which is a totally normal not at all stalkerly thing to do. – Kate." She then added, "in all seriousness- I love you, Jesse."
The sentiment isn't surprising for a cast that appears to have a genuine off-screen rapport. While it remains to be seen whether any further shake-ups will come along with Halstead's departure, Halstead will not make it until the end of Season 10. For Jesse Lee Soffer, who has gone from "The Brady Bunch Movie" to "As the World Turns" to "Chicago, P.D.," his versatility should make him a hot commodity now that he's available again. Squerciati and her fellow denizens of the "One Chicago" franchise will have to soldier on without Soffer, but her fond and goofy farewell shows just how much he will be missed.