Jurassic World: Fallen Kingdom Stars Try To Launch Trailer In Viral Video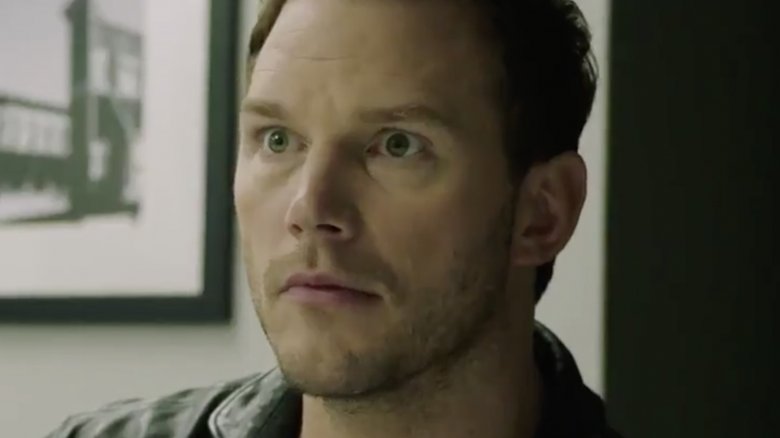 We're just days away from the trailer for Jurassic World: Fallen Kingdom, but a new promo video reveals how intense things were getting it ready.
The clip features stars Chris Pratt and Bryce Dallas Howard along with YouTube personality Zach King, best known for his "magic" Vines. 
It starts out in a meeting where King shows Pratt and Howard his cut of the trailer. Pratt thinks it needs more dinosaurs while Howard notes that King is just an intern. But things go wrong, as they often do when dinosaurs are involved, and the trio desperately try to upload the trailer before it's too late. 
There's also a sly reference to Jurassic Park as Howard uses a UNIX system to "hack" into the system, the same way Lex (Ariana Richards) did in the first movie. The real trailer will arrive Thursday (Dec. 7) during Thursday Night Football. 
Little is known about the plot of the flick except that writer Colin Trevorrow hinted it will be a "parable for the treatment animals receive today." We also know Jeff Goldblum will be back as Dr. Ian Malcolm from the original Jurassic Park, and James Cromwell will play Benjamin Lockwood, the former partner of Richard Attenborough's John Hammond. 
Other cast members include Justice Smith, Toby Jones, Rafe Spall, Daniella Pineda, Geraldine Chapman, and Ted Levine. 
Jurassic World: Fallen Kingdom, directed by J.A. Bayona, will rumble into theaters June 22, 2018.
I'm totally getting fired. 😬 w/ @prattprattpratt @brycedhoward @aaronsanimals & @thesupercole Trailer Thursday #ad @JurassicWorld #fallenkingdom #moredinosaurs #bestjobever pic.twitter.com/hHHbD0LLGQ

— Zach King (@FinalCutKing) December 5, 2017