The Real-Life Inspiration Behind Ghostbusters: Afterlife's Multi-Generational Story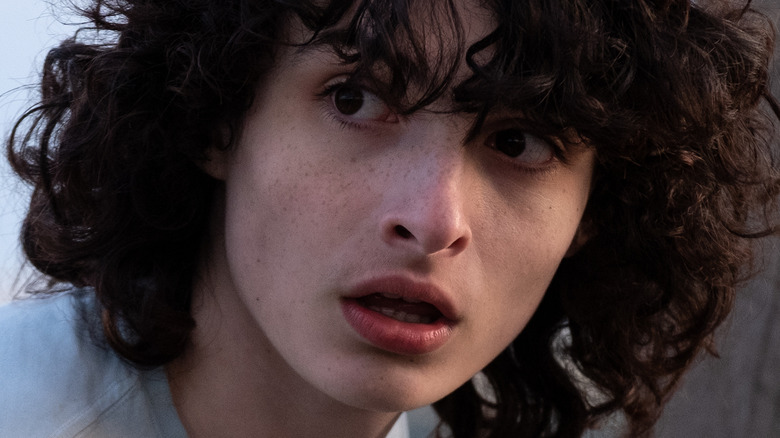 Sony/Columbia
Audiences have seen plenty of legacy sequels in the last decade, movies that return to an iconic franchise with a brand new cast of characters, along with some obligatory appearances from the original stars to give long-time fans the dose of nostalgia they're after. From "Halloween" and "Scream" to "Star Wars," Hollywood seems to have cracked the formula to keep theater-goers coming back for more — for the most part. One much-hyped sequel that didn't quite hit the heights many predicted is "Ghostbusters: Afterlife," helmed by Jason Reitman, the son of "Ghostbusters" director Ivan Reitman. It follows a family who inherit their estranged grandfather's property in Oklahoma and soon discover that he was one of the original Ghostbusters. This revelation kicks off a brand new adventure in the franchise.
Released in 2021, when cinema was still recovering from the COVID-19 pandemic, the film didn't exactly make huge waves. While it managed to pull in $204 million worldwide, it scored a middling 63% rating on Rotten Tomatoes, though fan reviews were a lot kinder. At the heart of the story is Phoebe Spengler (Mckenna Grace), who quickly figures out that her grandfather Egon Spengler (Harold Ramis) was a Ghostbuster before his death. She realizes that he was trying to figure out what was happening in the mines underneath Summerville, Oklahoma. There's a huge focus on family, especially because Phoebe's mother Callie Spengler (Carrie Coon) knows nothing about her father — until now. Co-writer Gil Kenan recently opened up about what inspired this multigenerational story.
Gil Kenan says he and Jason Reitman were inspired by their own families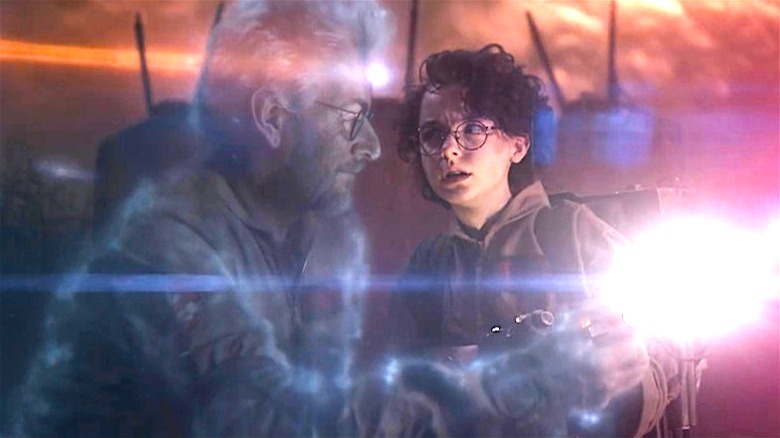 Sony/Columbia
When speaking to Collider about working on the script with director Jason Reitman, Gil Kenan explained their respective families inspired them both because their daughters were a similar age to Phoebe. "Each of us has one daughter who would've been Phoebe's age if the film had come out on schedule," he said. "By choosing young protagonists, it meant that we could take a lot of the perceived sort of wisdom about what is ghost-busting, what the tools are, what the mythology is and make those things feel like hidden history." It's been over 30 years since the original movie, so the characters are seen discovering things about their history that changes their view of the world.
Kenan also pointed out that old fans get the satisfaction of knowing how everything works and what's going to happen, but it's an eye-opening experience for people new to the "Ghostbusters" franchise. Phoebe and her brother Trevor Spengler ("Stranger Things" star Finn Wolfhard) aren't the only ones to learn the truth about their grandfather — their mother Callie also has no idea about what her dad was up to in Summerville. The supernatural adventure flick gives her some closure about her dad, discovering why Egon wasn't around to raise her. There's no wonder the emotional ending had fans in tears — ghost Egon shows up to help Phoebe save the day.