This Was The Hardest Moment On The Good Place For Kristen Bell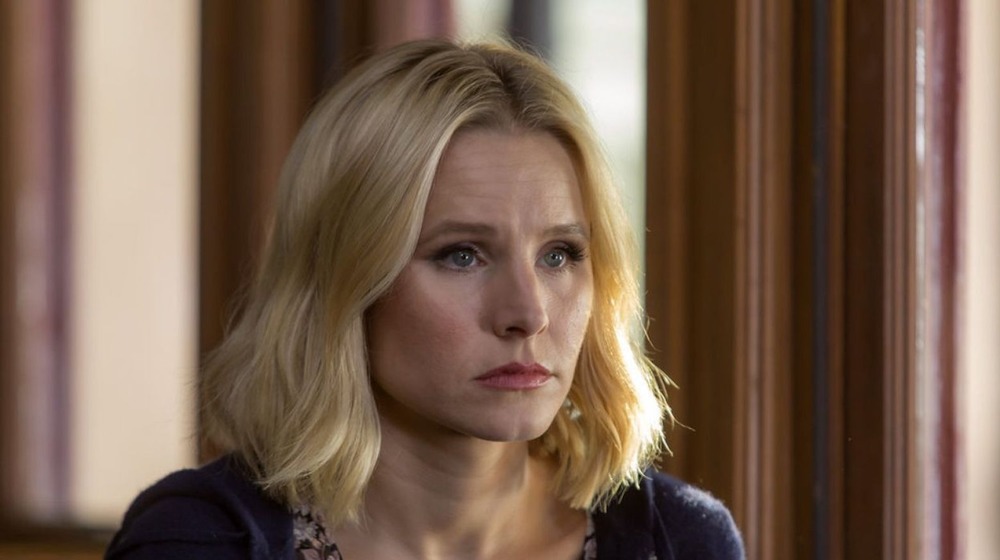 NBC
The Good Place is one of those rare TV series that manages to completely live up to its potential. For four forking amazing seasons on NBC, fans were treated to several fun twists and turns as Eleanor (Kristen Bell) and her friends tried their best to take it sleazy in the afterlife.
While the actors clearly had a blast making the comedy series, it wasn't always a barrel of laughs. Even though The Good Place was mostly lighthearted, it delved into some pretty heavy themes from time to time — you know, like "what does it mean to be a good person?" and "what is the meaning of life?"
That's why some moments on set were harder than others — at least the way Kristen Bell tells it. And there were a couple of moments, in particular, that were especially hard for her to get through while filming The Good Place. Let's find out what those were, and what exactly made them so hard — while keeping in mind, of course, that there are major spoilers for The Good Place ahead.
In the series finale of The Good Place, the show comes full circle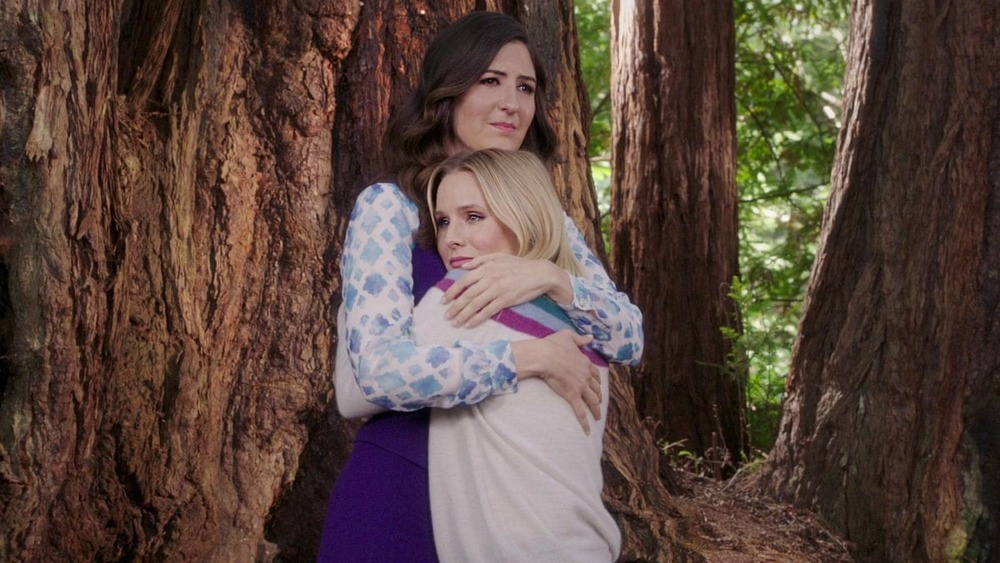 NBC
The show's ending is exactly as it should be — concluding on a lighthearted note that reminds us just how far all the characters have come. But before Michael (Ted Danson) finally gets to cross a couple of items off his humanity bucket list, the series goes deep deep. Jason (Manny Jacinto) crosses over, Tahani (Jameela Jamil) becomes an architect, and Eleanor has to bid a painful goodbye to her soulmate Chidi (William Jackson Harper). Then, she finds herself standing at the threshold to the end of existence with not-robot Janet (D'Arcy Carden) before finally crossing over.
Because no series does irreverent humor better than The Good Place, Eleanor's final moments in the afterlife are peppered with liquor and sexual innuendo. But they're also a perfect, quiet reflection on the kinds of questions we're all sometimes scared to ask — like, what happens after we die?
A lot of the success of The Good Place's final episode hinges on whether the showrunners can give each of the characters we'd grown to love a satisfying send-off. Luckily, they deliver in spades. But if you ask Kristen Bell, it wasn't without some serious emotional labor on the part of the cast and crew.
Eleanor's moment on the bridge with Chidi was the hardest Good Place scene for Kristen Bell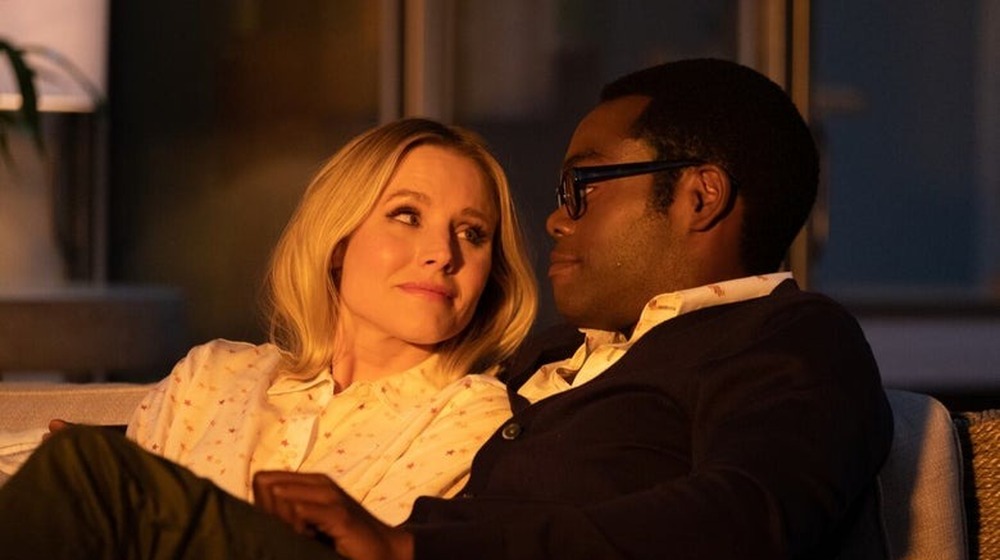 NBC
The way Kristen Bell tells it, filming some of her character's final moments in The Good Place involved the most emotional experiences she had on the series (via Rolling Stone):
"D'Arcy [Carden] had the hardest time when she walked people to the door. And with one specific line that I don't think she got through at all in the table read, which was, 'You can sit on that bench for as long as you like, and whenever you're ready, you can just walk through the door.' It was amid sobs for each and every person. I had the hardest time with begging Chidi to stay. It's interesting: When Eleanor lets Chidi go is not the saddest part. That's actually one of her strongest moments. But when she begs him to stay on the bridge, she's so scared and so desperate and so selfish, that was the hardest thing for me to read. I had the hardest time shooting that as well. Those tears, there was a lot of them."
It's understandable why those moments would have been so devastating to bring to life — Eleanor wasn't just losing her soulmate and saying goodbye to the afterlife, Bell was also saying goodbye to the series that had such a significant impact on her life. The fact that the actors' real-life emotions crept into the fictional scenes just made their goodbyes all the more significant.