SNL's Melissa Villasenor Has Lent Her Voice To More Disney-Pixar Characters Than You Realize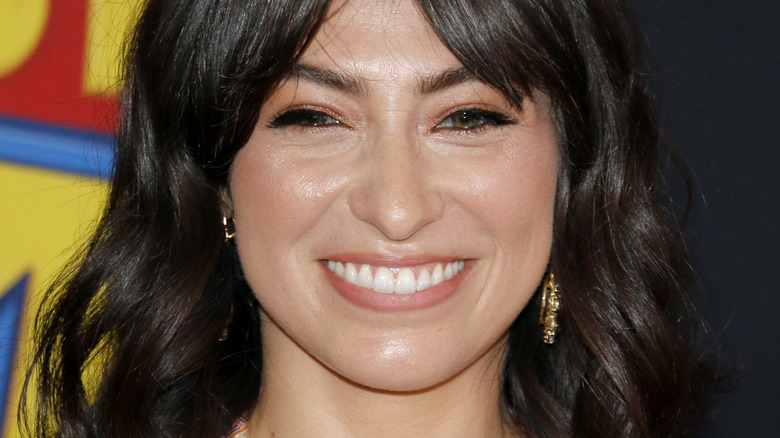 Tinseltown/Shutterstock
In 2016, the long-running sketch comedy series "Saturday Night Live" added a few new names to its cast. Alongside Mikey Day and Alex Moffat was Melissa Villaseñor, who'd quickly become a standout on the program throughout the next several years. Her tenure came to an end in 2022, but for those who've become a fan of her during her time on "SNL," you have no reason to worry. She'll continue to pop up on screens big and small, just as she did before and during her tenure on Lorne Michaels' beloved series.
Villaseñor worked in entertainment for years prior to her "Saturday Night Live" debut, featuring on a handful of shows you likely recognize. She first rose to prominence on "America's Got Talent" back in 2011 before diving into a host of other projects as the 2010s rolled on. From "Family Guy" to "Adventure Time," she built up a strong body of work before moving to "SNL." While on the show, she'd feature in projects such as "OK K.O.! Let's Be Heroes," "Barry," and "Q-Force," among a host of others that steadily increased her stock in Hollywood.
Additionally, Melissa Villaseñor has taken part in some Walt Disney Animation and Pixar productions — likely more than you realize.
Villasenor is no stranger to Disney and Pixar productions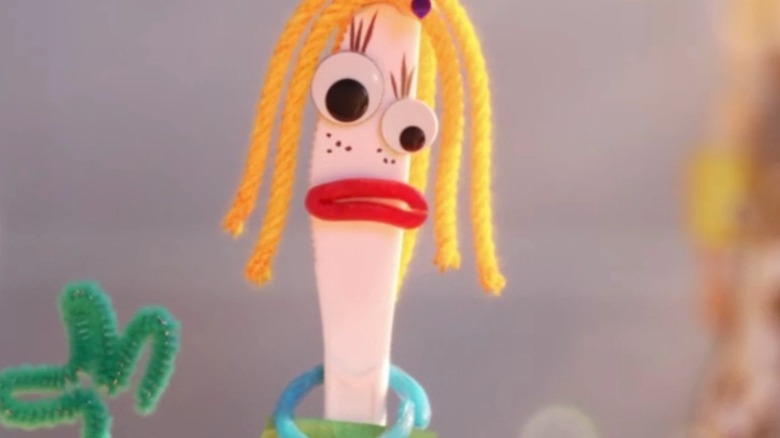 Disney/Pixar
To date, Melissa Villaseñor has two animated characters under the Disney Animation and Pixar banners to her name (via IMDb). The first joined her filmography in the 2018 sequel to 2012's "Wreck-It Ralph," "Ralph Breaks the Internet," where she voiced Taffyta Muttonfudge. This antagonistic go-kart driver also appeared in the original film, though on that occasion, Mindy Kaling provided her voice. A year later, Villaseñor popped up in the long-delayed "Toy Story 4" as Karen Beverly, aka Knifey. Much like Forky (Tony Hale), she's a sentient plastic kitchen utensil with googly eyes, pipe-cleaner limbs, and a wax stick mouth.
Now that she's no longer occupied with "Saturday Night Live," don't be surprised if Melissa Villaseñor picks up more voice work in the coming years at Disney Animation, Pixar, or somewhere else. As the skilled impressionist explained at the Just For Laughs festival in Montreal, Quebec, Canada, in 2018 (via NPR), she's proud of her voice. "I love it. It makes me laugh. It makes me happy. I like waking up in the morning and hearing it and going, 'Oh yeah. It's gonna be a good day,'" Villaseñor said, noting that her celebrity impressions are especially near and dear to her, referring to them as a source of inspiration.
To boast voice credits in projects as big as "Ralph Breaks the Internet" and "Toy Story 4" is quite impressive. Odds are, Melissa Villaseñor has a bright career ahead of her both in front of the camera and the microphone.