The New Mutants Poster Reveals Horror Lurking Beneath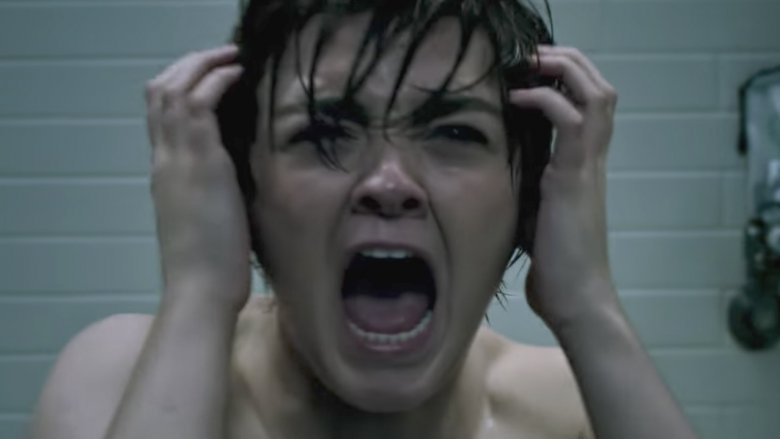 If there was ever any doubt that The New Mutants will be very different from other comic book movies, the new poster should make it terrifyingly clear.
Directed by Josh Boone (The Fault in Our Stars), the X-Men universe flick will be much more like a horror flick than standard superhero fare, as the first trailer revealed. 
The New Mutants comics, created by Chris Claremont in the early '80s, follows a group of teenage mutants who are still learning to control their powers. But Boone hinted the movie will be based on the run that started when artist Bill Sienkiewicz joined the series for No. 18 in 1984. Boone said that's when the comics became "a darker and more surreal and impressionistic X-Men series than we'd ever seen before. It felt like Stephen King meets John Hughes."
The cast includes Anya Taylor-Joy (Split) as Colossus' teenaged sister Magik, Maisie Williams (Game of Thrones) as Wolfsbane, Charlie Heaton (Stranger Things) as Cannonball, Henry Zaga (Teen Wolf) as Sunspot, and Blu Hunt (The Originals) as Mirage.
It's looking more and more likely that Disney will buy 20th Century Fox, which could radically change the future of the X-Men universe on the big screen. But for now, Fox is still focused on taking its X-Men spinoffs in unexpected directions.
Check out the poster below and brace for The New Mutants to hit theaters on April 13, 2018.
The only thing you have to fear... is yourself. #NewMutants pic.twitter.com/e1zkWcfuL6

— New Mutants (@NewMutantsFilm) December 5, 2017