FX's Little Demon Is To Blame For Danny DeVito's Cryptic Tweets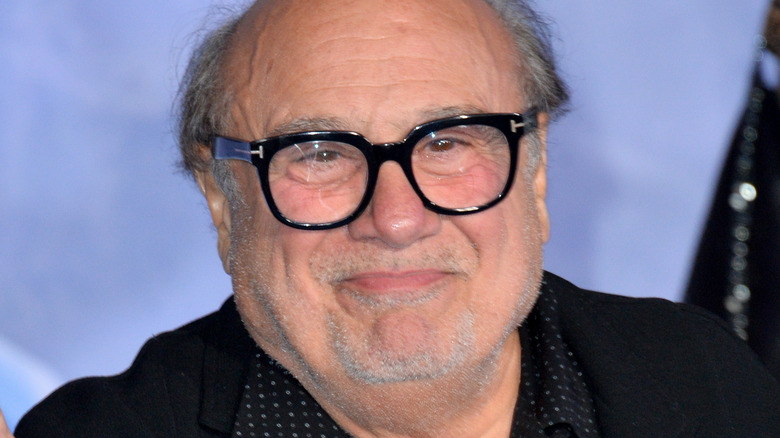 Featureflash Photo Agency/Shutterstock
For an actress whose longtime social media handle has been "Evil Hag," it's not all that surprising that Aubrey Plaza would go on to star in a series called "Little Demon." In the new animated series from FX, Plaza plays Laura, your typical single mom who once had a tryst with Satan. The series, which is executive produced by "Rick and Morty" co-creator Dan Harmon, also features the voice talents of Eugene Cordero, Lennon Parham, and major DCEU villain Michael Shannon.
"Little Demon" is certainly a series that lets Plaza's evil hag tendencies shine through, but it is also a family affair. In the co-starring roles are father-daughter duo Lucy DeVito and Danny DeVito as teen antichrist Chrissy and her devilish dad, who longs to reconnect with his daughter.
The series seems to have already had a sinister effect on the elder DeVito, whose recent posts on Twitter come across as the 280-character scribblings of a man possessed. Here's how "Little Demon" inspired DeVito's strange Twitterstorm.
Danny DeVito live-tweeted the Little Demon premiere without warning
Danny DeVito's Twitter presence is the stuff of legend. Since he joined the website in 2009, Twitter has been a window into the actor's mind, a place where he articulates his passions, calls out his enemies, and shows #trollfoot.
On August 25, DeVito launched into a Twitter screed full of more non-sequiturs than usual. "Get ready for some Hot Sauce," reads one tweet. "Bonjour Antichrist," says another. One savvy Twitter user, however, was able to parse through the nonsense. "Danny DeVito is live tweeting the new animated show he's in but did not announce it as such," tweeted @Jbandos. "[He] isn't threading any of his tweets so he looks like he's becoming unhinged out of context."
Indeed, the unhinged tweets coincided with the premiere of "Little Demon," a fact that DeVito didn't exactly make clear. The result was a series of unrelated sentences that had the actor approaching Frank Reynolds levels of chaos. Luckily, he cleared things up for fans on the west coast. "Everyone on the west coast wondering if I'm insane," DeVito wrote. "Watch Little Demon at 10 PM tonight on FXX or tomorrow on Hulu." It seems the entire DeVito clan is chummy, as his son Jake, who serves as executive producer on "Little Demon," clapped back quickly to razz his old man: "He is insane."