Who Plays Santini On Blue Bloods?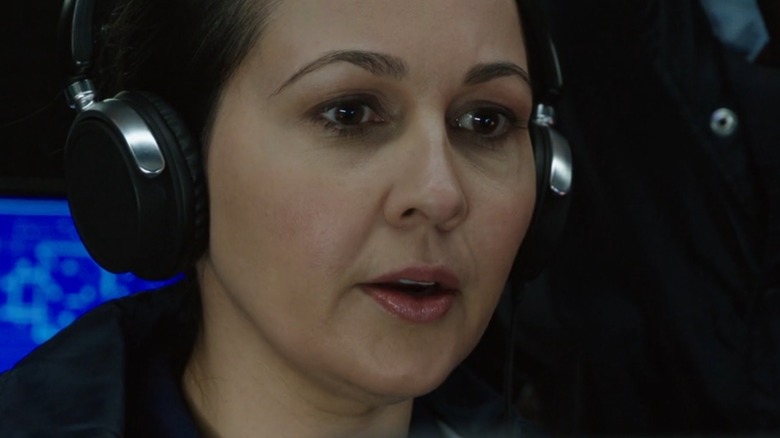 CBS
"Blue Bloods" debuted in 2010 and currently airs on Friday nights on CBS. The show quickly realized its potential when it already had a viewership of over 13 million by its third season, making it the first Friday scripted program in a decade to crest that milestone. However, since the show's debut, it has seen a decrease in viewership, with total viewers dipping below the 6 million mark on several episodes in 2021 and 2022.
The CBS series is already well past its tenth season of following the Reagan family — a family with deep roots in the New York Police Department. But what can be overlooked about the show sometimes is its supporting cast of characters. The police procedural drama focuses on the Reagan family, but it also has many memorable side characters that can make appearances throughout the show — and one of those characters is the technical officer, Santini.
Kristina Bartlett has appeared in movies and on TV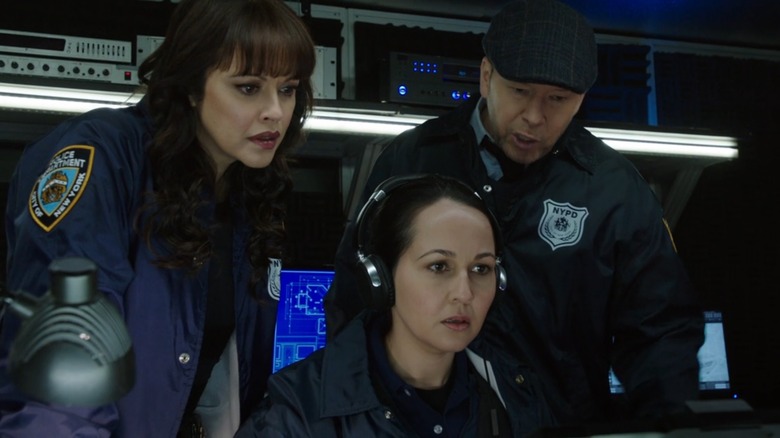 CBS
Kristina Barlett has appeared as the reoccurring character Santini — a tech in the Technical Assistance Response Unit or "TARU" — in the eighth, ninth, tenth, and eleventh seasons of "Blue Bloods" (via IMDb). However, her character did not appear in the series' twelfth season.
She began her acting career on an episode of "Boston Common" in 1996, and leading up to her role as Santini, she has performed in several movies, television commercials, and on "Jimmy Kimmel Live!" Barlett also is an operatically trained singer and played a role in "The Grapes of Wrath" for the West Coast Ensemble theater company — according to her IMDB biography.
While she's mostly known for her television work, she's starred in a couple of films over the years, too. This includes performances in "The Second Degree" and "Welcome to California," the latter of which stars such notable Hollywood players as Mike White, Rosanna Arquette, and Ed Begley Jr. However, easily her most prominent role to date is on "Blue Bloods," where she aided the Reagans on more than one occasion.