Netflix Is Bringing Lindsay Lohan Back Into All Of Our Lives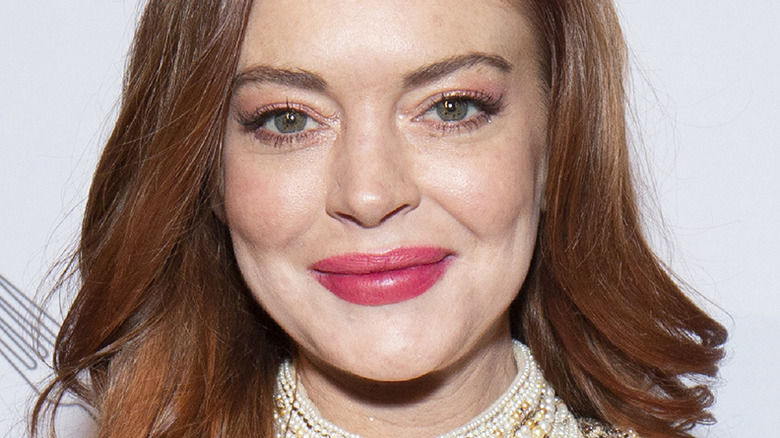 Santiago Felipe/Getty Images
After becoming famous as a child for roles in "The Parent Trap," and "Freaky Friday," Lindsay Lohan took on the role of Cady Heron in the smash hit "Mean Girls," and her fame changed overnight. Suddenly Lohan seemed to be everywhere, and not just on the screen. She signed a deal with Casablanca Records, which led to the release of her 2004 debut album, "Speak." (via E! News). The album had one hit, "Rumors," and was certified platinum by the beginning of 2005. She released a second album at the end of 2005, with the very personal song "Confessions of a Broken Heart (Daughter to Father)" released as a single.
For a few years, Lohan's career was on an upward trajectory, with starring roles in "Just My Luck" and "Herbie Fully Loaded," and critically acclaimed films like "Bobby" and "A Prairie Home Companion." But by the time 2010 rolled around, Lohan's personal issues overshadowed her career. Her film, 2010's "I Know Who Killed Me," was overshadowed by her DUI arrest three days before the premiere (via Top Shelf, Low Brow).
You rarely hear about Lindsay Lohan anymore, but that's not for her lack of trying. For the last several years, she guest-starred in "2 Broke Girls" and played a lead in the short-lived series "Sick Note," with Rupert Grint and Nick Frost. But now, thanks to a two-picture deal Lohan signed with Netflix, we may see more of her very soon.
She's making two romantic comedies with Netflix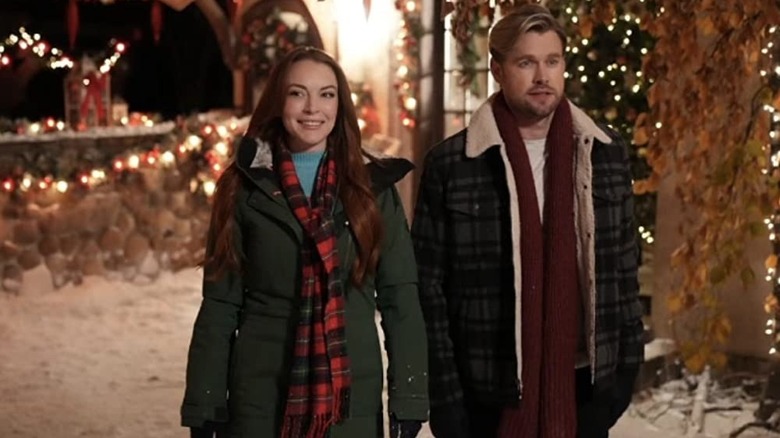 Scott Everett White/Netflix
Netflix first announced in March of 2022 that they signed a deal with Lindsay Lohan that included two upcoming films, with the first titled "Falling for Christmas" being released on November 10, 2022. The film will star Lohan. We're finally learning more about Lohan's second movie with the streaming service, with Netflix tweeting: "Lindsay Lohan will star in Irish Wish, a new Netflix rom-com! When the love of her life gets engaged to her BFF, Maddie puts her feelings aside for the wedding in Ireland, where she makes a wish for true love & wakes up as his bride-to-be — but is he actually Maddie's soulmate?" Both films will be directed by Janeen Damian, with Damian also co-writing "Irish Wish."
Lohan, who also recently launched her "The Lohdown" podcast, has admitted that she's excited to get back to working again and is eager to help bring back the classic rom-com. "The reason why I really clicked with Netflix and Christina Rogers and the people that are involved in 'Falling for Christmas' and the picture deal is because I felt like the romantic comedy movies have kind of dissipated a little bit and I really miss them," Lohan told Forbes. "This was my forte when I started acting and when I was coming into my teens and coming into my own. I really want to bring that back in the best way that we can."