Another Child Star Confirms What We Sadly Suspected About The Culture At Nickelodeon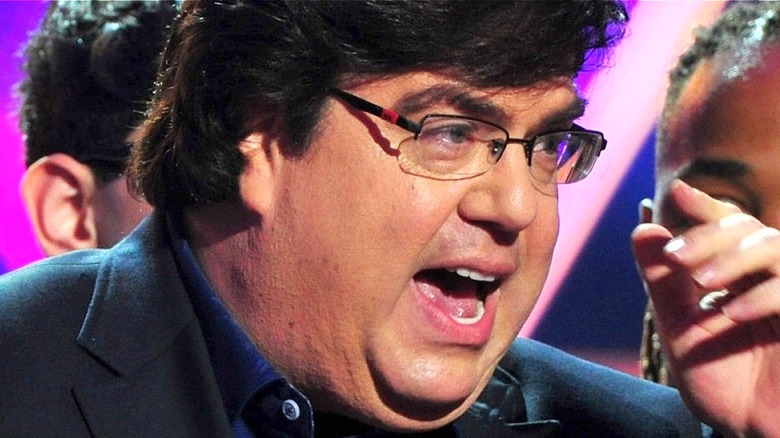 Frazer Harrison/kca2014/Getty
The following article includes allegations of sexual assault and misconduct.
As if there weren't enough sick and twisted things about Dan Schneider and his controversial alleged behavior at Nickelodeon, a new exposé from Insider outlines even more accusations of on-set depravity — with one former underage actor calling it a "traumatizing" experience to work for him. 
Several former stars, including "Victorious" actor Daniella Monet, spoke to Insider about their concern with Schneider and the sexually suggestive scenes he kept forcing children and teens to do, including Ariana Grande and Jamie Lynn Spears. Crew members and writers also described instances where the longtime producer acted inappropriately with youngsters. They all came forward this month after former "iCarly" star Jennette McCurdy outlined her alleged abuse at Nickelodeon in her August 2022 memoir, "I'm Glad My Mom Died." But the Schneider controversy and allegations have been going strong for years now. 
In 2018, the 56-year-old was axed from Nickelodeon amid accusations of verbal abuse and questionable treatment of young stars who appeared on his shows. A ViacomCBS investigation found that Schneider was allegedly yelling at the actors and throwing tantrums on set while also sending angry emails and texts outside of working hours (via Deadline). Schneider has repeatedly claimed innocence, telling The New York Times in July 2021: "I never interacted with actors in any way, texting or otherwise, that should make anyone uncomfortable." But according to the stars and crew members who recently spoke to Insider, his claims couldn't be further from the truth. 
Schneider allegedly advocated for on-air sexual innuendos and 'skimpier' outfits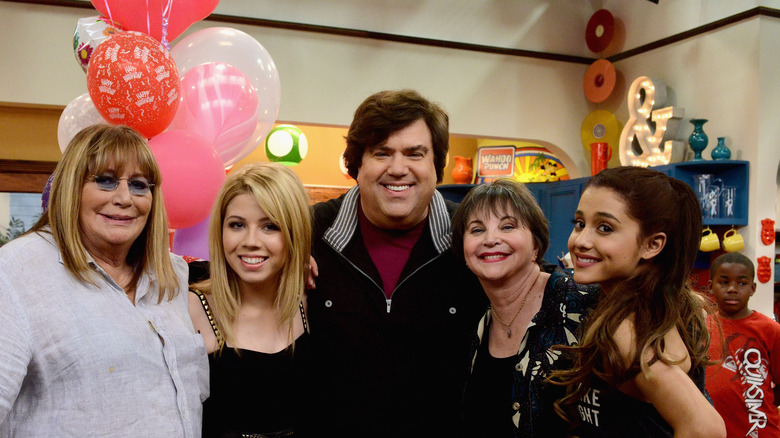 Araya Doheny/Getty Images
According to the people who spoke to Insider, there were numerous occasions where Dan Schneider would advocate and push for scenes and outfits that were sexually suggestive. Describing some of the stuff she was forced to wear, Daniella Monet told Insider: "I wouldn't even wear some of that today as an adult."
On at least one occasion, Monet claimed she came forward and urged Nickelodeon to do something about a scene Schneider had come up with for her, in which she was going to eat a pickle while also applying lip gloss. The scene aired anyway. Alexa Nikolas, who starred as part of the cast of "Zoey 101," recalled a moment where co-star Jamie Lynn Spears was forced to get a syringe of Nickelodeon's famous green goo squirted onto her face. "It's like a c** shot," recalled one male castmate, according to Nikolas, while Schneider allegedly laughed (via Vanity Fair). But it wasn't just the showrunner's behavior towards the young actors that caused people to turn heads. There was also something sinister going on in the Nickelodeon writers' room.
Schneider allegedly hated female writers and degraded them in front of others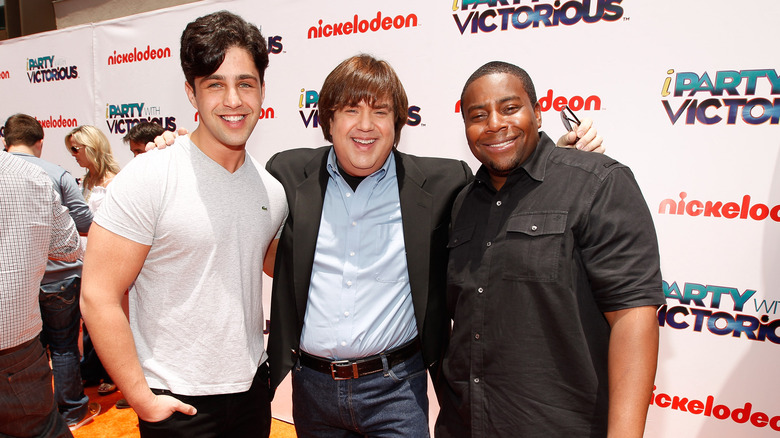 Christopher Polk/Getty Images
Former Nickelodeon writers who spoke to Insider claim that gender discrimination was rampant during Dan Schneider's tenure at Nick and the female staffers he hired were constantly degraded and forced to do ridiculous things — like giving the producer weekly massages. 
"[Schneider] openly stated he didn't like having female writers in the writers' room," said one writer. Daniella Monet told Insider: "None of Schneider's shows credited more than two female writers in the entirety of their runs. 'Zoey 101' and 'Drake & Josh' had zero."
According to AV Club, a gender discrimination suit was brought on by an "Amanda Show" scribe in 2000 and claimed that Schneider requested massages from female writers and crew members. Costumers who spoke to Insider alleged that these back rubs would go down under his shirt and on his bare skin. According to Insider, one writer who participated in the "Amanda Show" suit against Nickelodeon and Schneider claimed he "once pressured her into simulating being sodomized while she was telling a story about high school ..."
Nickelodeon and former execs who worked for the network have claimed that no evidence of sexual misconduct has ever been found against Schneider. Ex-president of content and production Russell Hicks told Insider that a standards and practices group even reviewed all of Schneider's scripts, but nothing was ever deemed inappropriate. "Every single thing that Dan ever did on any of his shows was carefully scrutinized and approved," Hicks said.
If you or anyone you know has been a victim of sexual assault, help is available. Visit the Rape, Abuse & Incest National Network website or contact RAINN's National Helpline at 1-800-656-HOPE (4673).