Amsterdam - What We Know So Far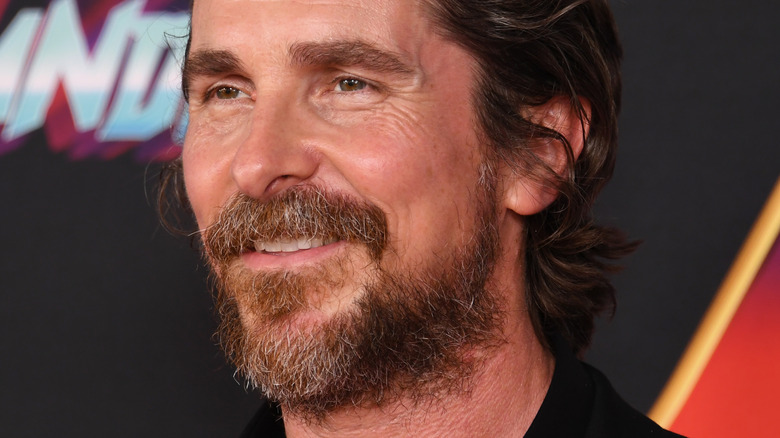 Jon Kopaloff/Getty Images
Everyone loves a good period drama. Whether it's an epic quest for revenge like in "The Northman" or something newer and more whimsical like "Bridgerton," historical dramas are all the rage right now. And audiences are about to get a brand new one when "Amsterdam" debuts later this fall.
There's a lot going on under the hood with this movie that seems to be flying under the radar for most people. For starters, it's got a banger of a cast. If it follows in the footsteps of similar cult classics like "Ocean's Eleven" or "Pulp Fiction" or more recent hits like "Crash," it might be a contender to break some box office records — if not also grab a few fancy awards for itself. At the very least, it should be a dark yet chuckle-worthy and entertaining romp through the 1930s starring some very familiar faces you'll recognize from your favorite TV shows and movies.
Here's what we know about "Amsterdam" so far.
What is the plot of Amsterdam?
To put it succinctly, "Amsterdam" is a thrilling whodunit set in the 1930s with a splash of humor thrown in to keep things interesting. The plot revolves around friends Valerie (Margot Robbie), Burt (Christian Bale), and Harold (John David Washington), who suddenly find themselves in hot water and desperate to solve a murder they're falsely accused of committing. But can they find the real killer(s) in time? Or will their stay in Amsterdam end up being their last?
The trailer boasts that the movie is based on a true story and that "a lot of this actually happened." But how true is that? We obviously see it being advertised everywhere, but so far, nobody has gone into much detail yet. It's likely that the cast and crew are being tight-lipped about it to drum up more intrigue and boost ticket sales. It certainly wouldn't be the first time a film leveraged this strategy to improve its chances at the box office. It'll be interesting to compare and contrast the film to the real-life events it's based on once audiences have had a chance to see it.
Who is starring in Amsterdam?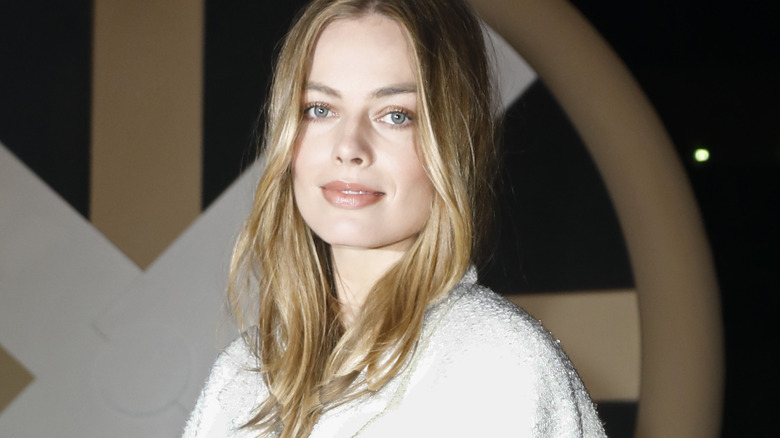 Julien M. Hekimian/Getty Images
We've already mentioned the big three: Margot Robbie, Christian Bale, and John David Washington. Not only are those our main protagonists, but each one is a well-respected and highly successful actor in their own right. This will be Robbie's most recent feature film since her wildly successful appearance in "The Suicide Squad" in 2021, while Bale is fresh off of playing Gorr, the villain in "Thor: Love and Thunder." Washington is well known for playing Ricky Jerret in the HBO series "Ballers" and has recently appeared in films like "Tenet" and "Malcolm & Marie."
Hold onto your butts, though, because the rest of the cast is filled with powerhouse performers whom most audiences will recognize. The long and impressive playbill includes Chris Rock, Michael Shannon, Zoe Saldana, Timothy Olyphant, Rami Malek, Robert De Niro, Anya Taylor-Joy, Mike Myers, and Taylor Swift. It seems as though Myers is going back to his roots as a character actor for this one, which his millennial fans will be happy to see. And this will be Swift's grand return to the silver screen after playing Bombalurina in the universally panned 2019 reimagining of "Cats."
What's the release date of Amsterdam?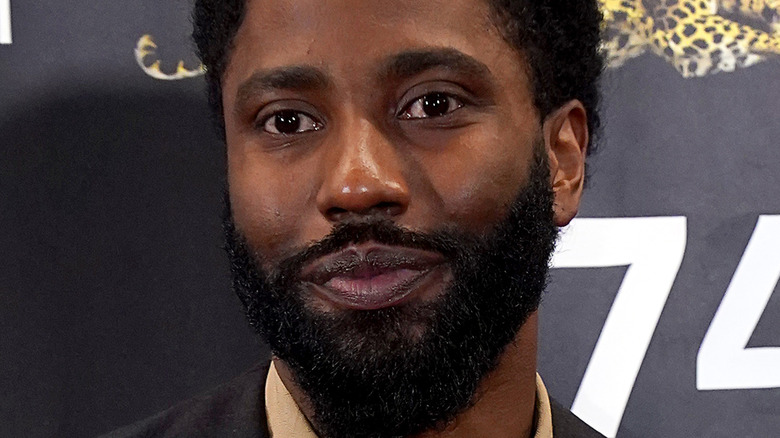 Pier Marco Tacca/Getty Images
A quick glance at the promotional material may leave some people a little confused about the release date of the film. Some sources say October, while other announcements claim November. So which is it? How will interested fans know where and when to watch? And where can people who are excited to see the feature get their chance to see it first?
The confusion stems from the fact that the movie was originally slated for a November 4 release during an otherwise ho-hum weekend (per Deadline). But now that we know "Black Panther: Wakanda Forever" is scheduled to debut on November 11, the studio wisely decided to push up the release date of "Amsterdam" to October 7. It's understandable why nobody would want to compete with the highly anticipated "Black Panther" sequel. More cynical moviegoers can point out the obvious economic reasons for the move.
Who is directing Amsterdam?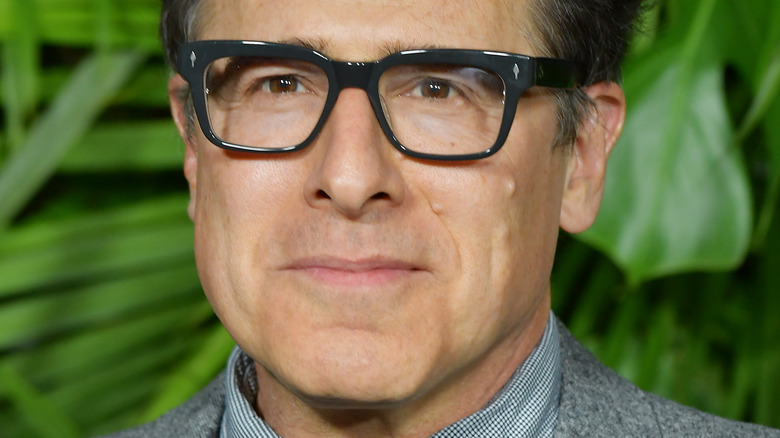 Stefanie Keenan/Getty Images
We're hitting the trifecta with this one, folks. David O. Russell is taking on the ambitious task of writing, directing, and producing the film. This isn't Russell's first rodeo — the writer-director has lots of experience wearing both hats for hit movies like "Three Kings," "I Heart Huckabees," "Silver Linings Playbook," "Joy," and "American Hustle," each of which garnered significant critical acclaim and established Russell as an awards season juggernaut. He also directed "The Fighter," which starred Christian Bale. The filmmaker got his start with a film called "Spanking the Monkey" in 1994. It was an odd flick about a young man who develops confusing feelings about his bedridden, physically attractive mother. He since went on to be nominated for the Academy Award for Best Director three times and for writing Oscars twice.
His career is not without its controversies, however — he has been accused of multiple instances of abusive and antagonistic on-set behavior, including berating and insulting veteran actress Lily Tomlin on the set of "Huckabees" (via The Mary Sue). George Clooney said that working on "Three Kings" with Russell was "truly, without exception, the worst experience of my life." Russell also allegedly sexually assaulted his transgender niece (per The Daily Beast). Whether because of these controversies and allegations or because of creative troubles, Russell hasn't released a film since "Joy" in 2015, making "Amsterdam" something of a comeback project.
If you or anyone you know has been a victim of sexual assault, help is available. Visit the Rape, Abuse & Incest National Network website or contact RAINN's National Helpline at 1-800-656-HOPE (4673).
Who is producing Amsterdam?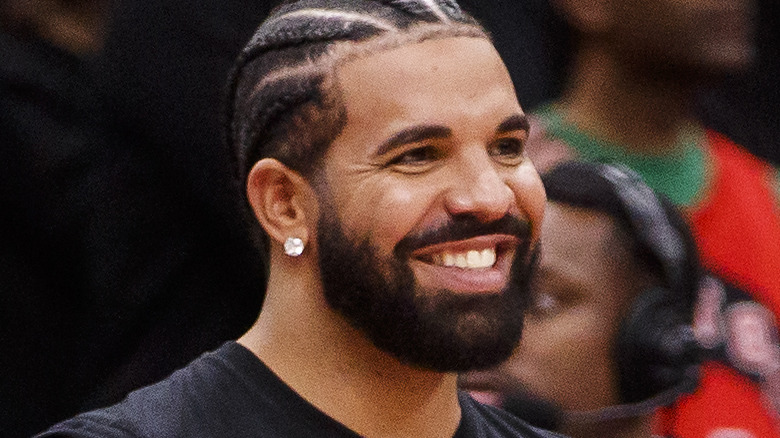 Cole Burston/Getty Images
The producer dance card for "Amsterdam" is both crowded and eclectic. You have star Christian Bale on there as a producer, which is not uncommon when big actors take on a starring role. Rapper Drake has also signed on to be one of the film's executive producers. His four other cohorts include Sam Hanson, Yariv Milchan, Adel Future Nur, and Michael Schaefer.
Two of those names you might recognize from indie darling "The Lighthouse," which took the entertainment world by surprise in 2019. Three of the "Amsterdam" executive producers also played a heavy hand in bringing moviegoers "The Northman," a visceral story about a Viking prince avenging the death of his father. Critics loved the fact that the film took an artsy-fartsy approach to the otherwise stale and generic Viking action genre. Producers Arnon Milchan and Anthony Katagas have history working on auteur-driven projects in the past, such as Steve McQueen's "12 Years a Slave," Alejandro González Iñárritu's "Birdman" and "The Revenant," and David Fincher's "Gone Girl" for Milchan and various James Gray projects, such as "Ad Astra" and "Armageddon Time," for Katagas.
Is there a trailer for Amsterdam?
Of course! And it does a very good job of piquing the viewers' interest without giving too much away. It starts out with a flabbergasted Chris Rock asking the starring trio why they have a dead white man in a box — which is an entirely fair question to posit in any situation. From there, the atmospheric musical score and narration from Christian Bale's character slowly unravel the plot which, at face value, almost sounds like a bad joke about a nurse, a lawyer, and a doctor walking into a bar in Amsterdam. But it gets more intense from there.
Robert De Niro makes a cameo in the trailer as the surviving friend of Mr. Dead Man in the Box; Rami Malik is seen giving Bale's character the snake oil of snake oils; and Mike Myers ominously hints about cuckoo birds who are about to get trapped. The overall vibe of the trailer is akin to something like "Oh Brother, Where Art Thou?" or "Django Unchained." So if either of those films are up your alley, this one might be worth checking out for you.