Brendan Fraser And Darren Aronofsky Confirm What We Suspected About Stranger Things' Sadie Sink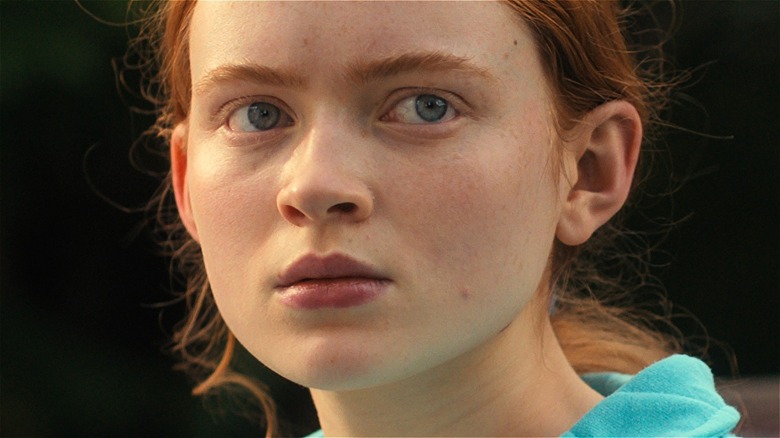 Netflix
As fans of actor Brendan Fraser's run of '90s and 2000s blockbusters are likely aware, the former superstar is in the midst of what could be considered a career renaissance. In recent years, Fraser has portrayed one of the main characters in the DC superhero dramedy "Doom Patrol" and joined the ensemble cast of Steven Soderbergh's HBO Max original "No Sudden Move." Fans have vocally supported Fraser in the midst of this resurgence, which will soon include Martin Scorsese's "Killers of the Flower Moon" and Darren Aronofsky's "The Whale" upon their respective releases. In fact, Fraser could be on-track to win an Oscar based on the fact that he already won the Toronto International Film Festival's TIFF Tribute Award for his "Whale" role.
Fraser isn't the only actor whose career looks to benefit from "The Whale." Starring opposite Fraser is Sadie Sink of "Stranger Things" fame. Sink will only be 20 years old when "The Whale" premieres in theaters, meaning that she was even younger while actively filming Aronofsky's latest. In spite of her young age, however, Aronofsky and Fraser both spoke of her performance with the sort of reverence typically reserved for seasoned performers in a recent profile of the film.
Sadie Sink impressed Darren Aronofsky and Brendan Fraser alike while filming The Whale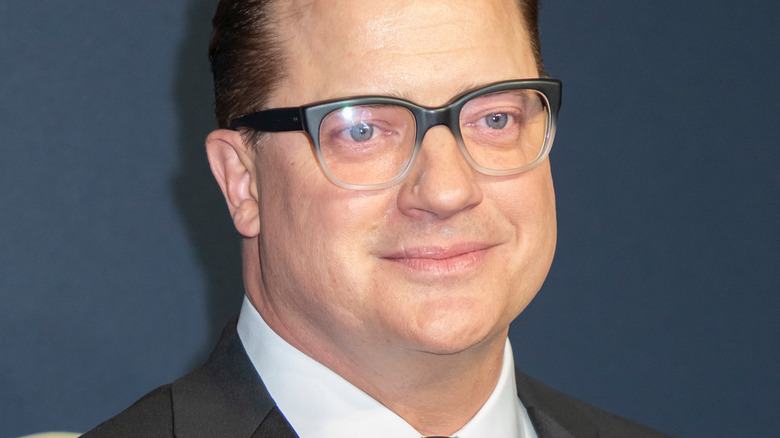 Sam Aronov/Shutterstock
"The Whale" lead Brendan Fraser and its director Darren Aronofsky both shared some unique insights into the film and its making in an in-depth profile published by Vanity Fair centered around Fraser's approach to his role. While Fraser remains the primary topic of discussion throughout the piece, both Fraser and Aronofsky shared their thoughts on Sadie Sink's performance, which they described in glowing terms.
"To be around someone that young and that in control of their craft and that prepared and professional — I was always blown away, as, I think, was Brendan," Aronofsky told the publication.
Fraser then corroborated Aronofsky's claim. "I had a front-row seat to watch this kid win the game ball every single day she worked," he said.
As the article also notes, Sink is part of an ensemble that includes some big names in independent cinema like Samantha Morton and Hong Chau. So, for Sink to not just work competently opposite her fellow cast members but impress more than one of her talented coworkers is testament to the young actor's considerable talent.
Viewers can see Sink's performance for themselves when "The Whale" premieres in theaters on December 9, 2022.