Brendan Fraser Had A Heartwarming Response To Support From His Fans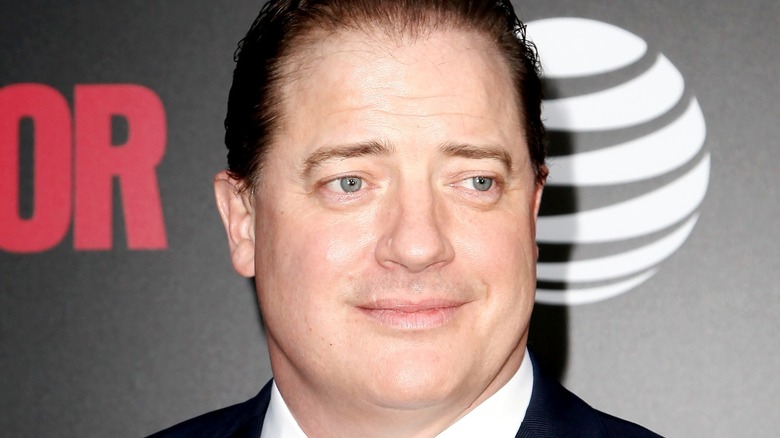 Tibrina Hobson/Getty Images
Brendan Fraser was one of the biggest stars of the 1990s. He was just as big as Tom Cruise or Brad Pitt with star-making turns in the likes of "George of the Jungle," "The Mummy," and "Bedazzled." His charming persona and good looks put him on the map, but something strange happened in the late 2000s and 2010s. 
The actor who used to be everywhere was now seldom seen. He shed light on his departure from the spotlight in a 2018 interview with GQ about how he sustained one setback after another. His movies had diminishing returns, his body began to deteriorate from all of the action sequences he was expected to film, and he had to deal with a divorce and the death of his mother. That's a lot for any one person to go through, but the good news is that it seems like we're on the cusp of a Fraser-Naissance.
He's had prominent roles in the superhero TV series "Doom Patrol" as well as the Steven Soderbergh-directed film "No Sudden Move." His profile's only going to grow larger now that he's been cast in Martin Scorsese's "Killers of the Flower Moon." It's excellent news for the actor's fans, who have wanted to see more of him for years now. You look anywhere online, and it's clear Fraser is one of the most beloved celebrities out there, and when the topic of his popularity came up in a recent interview, he couldn't help but get a little choked up.
With this kind of support, you can't help but say 'Shucks'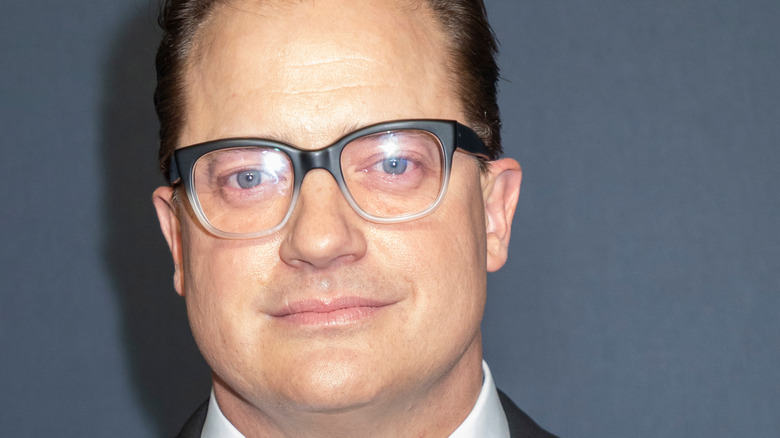 Shutterstock
Brendan Fraser's on a roll right now, but there's also a certain amount of pressure when you're acting alongside Leonardo DiCaprio and Robert De Niro. That pressure became a focal point of discussion when he sat down for an interview with Tiktok user LittleLottieCosplay. He even says he might be sick (joking, of course) going up against all of that talent, but the interviewer's there to bring him back down to Earth. She mentions how the entire internet has his back, alluding to all of the support he's gotten over the years of people wishing we all had a little more Fraser in our lives.
The actor becomes noticeably choked up, and in true Fraser fashion, he tips his hat to the camera and says, "Shucks, ma'am." It's a small gesture but perfectly encapsulates why everyone loves him so much. He may be a big Hollywood star, but he hasn't allowed that to go to his head. He's a man of the people, and hopefully, after a turn in a Martin Scorsese project, plenty of other movie roles will follow.
"Killers of the Flower Moon" isn't the only thing he has in the works at the moment. "Doom Patrol" Season 3 debuts on HBO Max on September 23, 2021. You can also find him as the lead in Darren Aronofsky's next movie, "The Whale," where he plays a 600-pound man trying to reconnect with his estranged daughter (via Variety). 
We love you, Brendan Fraser.