Rian Johnson Says His Star Wars Trilogy Will 'Start Fresh'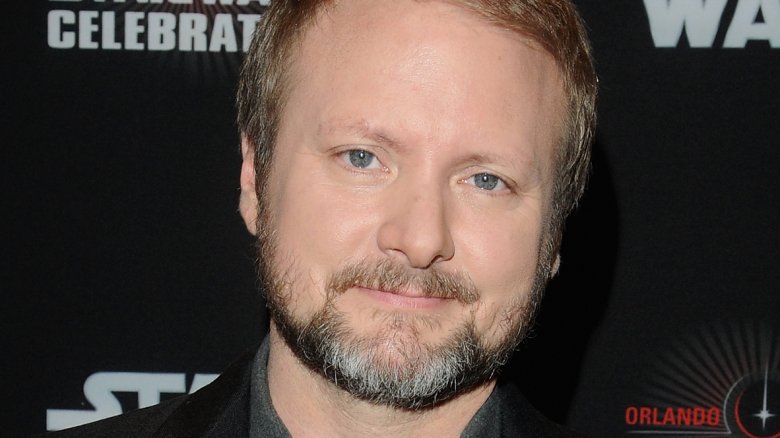 Getty Images
Rian Johnson says that his upcoming Star Wars trilogy will cover new ground. The Last Jedi director said in a recent interview with Collider that he pitched his upcoming trilogy as something "fresh." 
Lucasfilm has had a hard time holding onto directors recently, firing Han Solo helmers Chris Lord and Phil Miller months into production and dropping Colin Trevorrow from Episode IX before filming began. While Johnson was rumored to take over for the concluding episode of the latest saga once Trevorrow was pushed out, the director says that was never really in the cards.
"It was totally separate," he said of the new trilogy. "I was always gonna finish [The Last Jedi] and then hand it off to the next filmmaker. But the idea of the new trilogy was completely separate; it just came because we were getting to the end of this process and kind of getting sad that we had to stop working. But like Kathy [Kennedy] and all the folks at Disney, we were just like, 'We've had a really good time. How do we keep this party going a little longer?'"
While Johnson has said that he is still in the early stages of working on the trilogy's story, he said that his pitch was simple: "A new trilogy. Three movies, one story. New characters, new places. Let's start fresh." "That was the most exciting thing I could possibly think of and Kathy really responded to that and we're gonna give it a shot," he said.
Johnson isn't sure if he'll be in the director's seat for all three films, but he did say that he will be the one determining the story. "The idea is to come up with one big story, but I know I'm gonna write and direct at least the first one," he said. "Then I'm gonna have to– even the first one at this point we're still figuring it out, so I don't know yet. But I know I want to come up with the whole thing and then we'll see." 
None of the films in Johnson's trilogy have been given release dates yet.