Rian Johnson Is 'Starting To Come Up With' New Star Wars Trilogy Story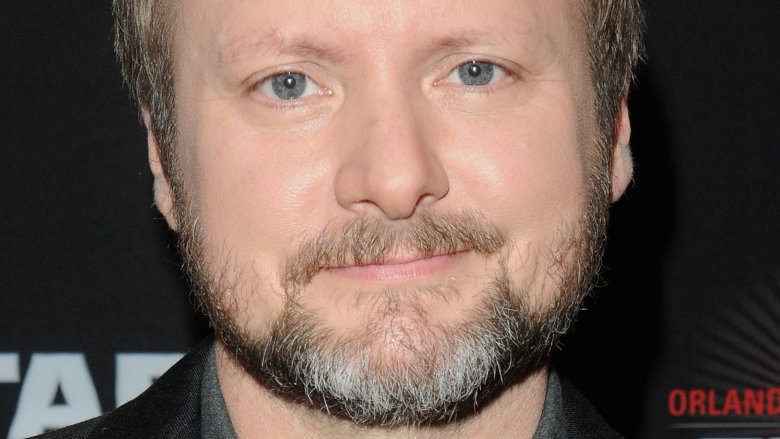 Getty Images
For writer and director Rian Johnson, the possibilities are endless in regards to what he could do with his new Star Wars trilogy. And though fans still have The Last Jedi and the untitled Episode IX to look forward to this December and in 2019, respectively, Johnson is getting a head start on the newest batch of films to wade through the sea of options and settle on a story. 
During an event in Mexico, Johnson revealed that he is "in the very beginning" stages of deciding what the upcoming trilogy is going to be. "I'm just in the very beginning of starting to come up with what the new trilogy is going to be. But I can tell you this, what makes me so excited about it, is the idea of doing a new story on the big canvas of three movies in this world," the filmmaker said in a clip posted to YouTube. "There's just so much potential and I can't wait to jump into it."
Not much is known about Johnson's trilogy in terms of a timeline or even main characters, which is understandable considering how many mysteries still surround The Last Jedi, but his remarks here reiterate that the new trio of movies will definitely be something fresh. 
On the technical side of things, Disney and Lucasfilm announced that Johnson will write and direct the first installment of the upcoming trilogy and have a major hand in the subsequent two. Johnson's longtime collaborator Ram Bergman (Looper, Brick) is on board to produce. 
At the time of the new trilogy announcement, Lucasfilm president Kathleen Kennedy also commended Johnson for his creative spark and dedication to the franchise, hinting that whatever he did with The Last Jedi seriously impressed the studio executives. "We all loved working with Rian on The Last Jedi. He's a creative force, and watching him craft The Last Jedi from start to finish was one of the great joys of my career. Rian will do amazing things with the blank canvas of this new trilogy," said Kennedy. 
We'll likely only get a slow trickle of news in connection with Johnson's Star Wars trilogy from here on out, with Episode IX taking precedence for the next few years. At least we have the cuteness of Star Wars' newest creatures, the Porgs and the crystal foxes, to keep us distracted in the meantime.