The Heartwarming Way Tracy Spiridakos Reacted To Jesse Lee Soffer's Chicago P.D. Exit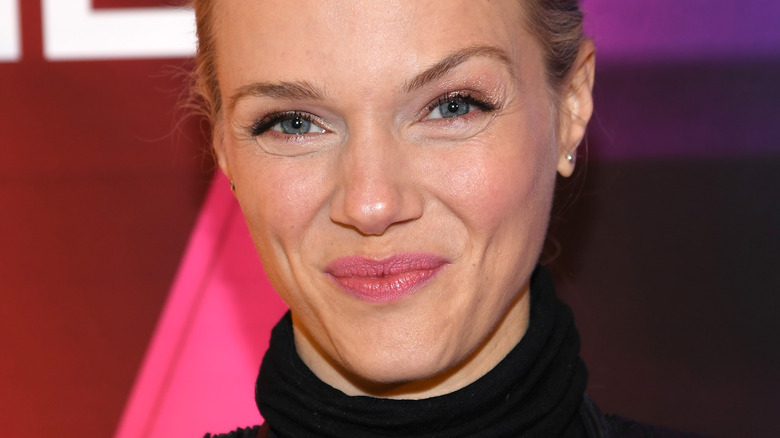 Dimitrios Kambouris/Getty Images
It's difficult to stand out in a television landscape jam-packed with police procedurals, yet "Chicago P.D." — the second installment in the sprawling One Chicago franchise — has managed to carve out a fine niche for itself. Since arriving on the TV scene in 2014, countless viewers have become invested in the cases handled by the Chicago Police Department's 21st District. At the same time, they've come to know the individuals who comprise it very well as they work through their own personal challenges while on the job. As a result, the cast has become one of the program's strongest elements.
Among the most popular characters on the show are the husband and wife detective duo of Jay Halstead (Jesse Lee Soffer) and Hailey Halstead, née Upton (Tracy Spiridakos). The two Chicago P.D. personnel officially got together in Season 8's "Tender Age" after a few seasons of warming up to one another as work colleagues. By the time the Season 9 episode "A Way Out" rolled around, they tied the knot to set their ship name, "Upstead," in stone. It's just too bad that by Season 10, Jesse Lee Soffer will officially leave "Chicago P.D." behind, putting an unexpected end to Jay and Hailey's love story.
In response to her co-star's exit from "Chicago P.D.," Tracy Spiridakos wrote him a touching social media farewell post.
Spiridakos went to Instagram to wish Soffer well in his future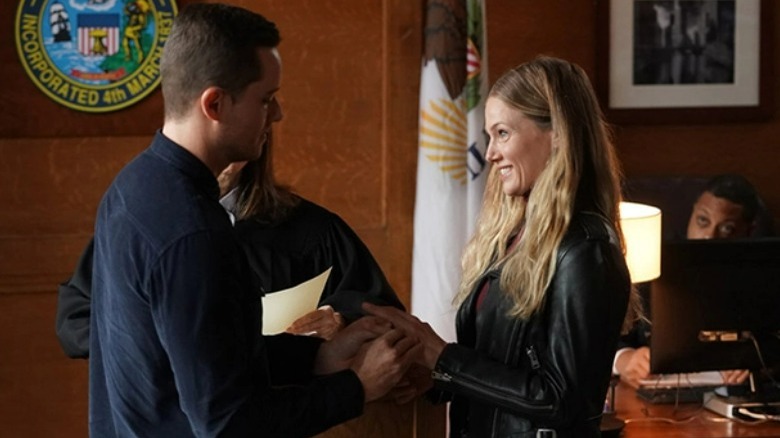 NBC
In the wake of the news breaking that Jesse Lee Soffer's time on "Chicago P.D." had come to an end, Tracy Spiridakos took to Instagram to wish her co-star well. After calling him "the best," she writes, "Thank you for your kindness, your guidance and your friendship. You're the greatest onscreen husband a girl could ask for." Spiridakos adds that she's excited to see what comes next for Soffer before tacking "#Upstead" onto the post for good measure. Accompanying this write-up is a photo of the two on set dressed as Hailey and Jay Halstead with ear-to-ear smiles, completing this highly emotional post.
An original "Chicago P.D." cast member, it came as a shock to hear that Jesse Lee Soffer planned to leave the program. "To create this hour drama week after week has been a labor of love by everyone who touches the show. I will always be proud of my time as Det. Jay Halstead," Soffer said in a statement to Variety on August 29, 2022, thanking series creator Dick Wolf and several others who made the show a reality. Speaking of Wolf, Soffer isn't the only actor who's left one of his titles this month. On August 24, "Law & Order: Special Victims Unit" staple Kellie Giddish revealed that she would leave that series after a staggering 12 seasons (via Deadline).
"Upstead" was a long time coming, and just like that, it's all over. Time will tell what will become of Jay and Hailey Halstead on "Chicago P.D." in the wake of Jesse Lee Soffer's goodbye.