Why The Terminal List's Author Was On A Mission For Chris Pratt To Be Cast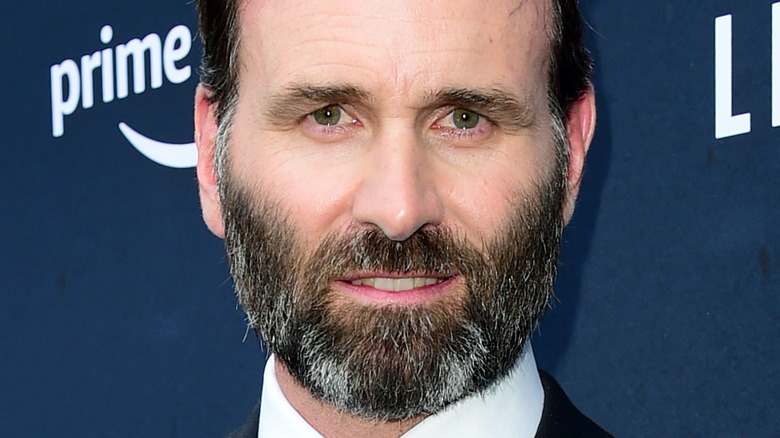 Vivien Killilea/Getty Images
"The Terminal List" has viewers and critics divided after premiering on Amazon Prime Video in July (via Rotten Tomatoes). However, star Chris Pratt isn't worried based on a particularly savage response to naysayers that he posted on his Instagram not too long ago. Regardless of how critics or audiences feel about the series, "The Terminal List" really has pulled in big viewing numbers (via TVLine). In fact, from late June to July 3rd, the series had over 1 billion viewing minutes. "The Terminal List" is, of course, based on the novel of the same name by author Jack Carr. The success of the book would quickly bolster Carr to become a New York Times bestselling author (via Simon & Schuster), and he would subsequently release sequels in "True Believer" and "Savage Son."
Pratt was confirmed to star and executive produce "The Terminal List" adaptation back in February of 2020 (via Deadline) and would follow a year after his other big Amazon project, "The Tomorrow War." Although many fans know Pratt from what was arguably his first breakout role in "Parks and Recreation" and certainly as Star-Lord in the Marvel Cinematic Universe, "The Terminal List" wasn't a wild move for the actor. He has played a member of the military in "Zero Dark Thirty," and his older brother Daniel is an Army veteran (via Veterans Advantage).
However, it wouldn't be Pratt's experience playing strong, stoic members of the military that attracted Carr, who was actually on a mission for Pratt to play James Reece in "The Terminal List" for some time.
Jack Carr wrote the role of James Reece for Chris Pratt because it wasn't an obvious choice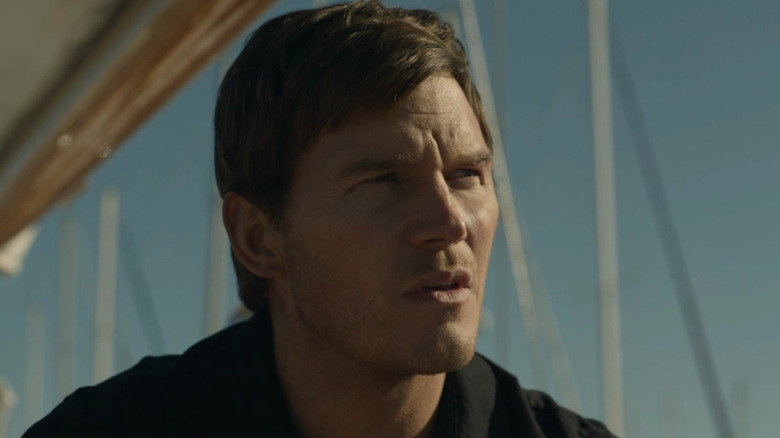 Amazon Prime Video
"The Terminal List" author Jack Carr explained in a 2020 interview with the Joe Rogan Experience podcast that Chris Pratt was always who he intended to play the character of James Reece. In fact, Carr actually wrote the character with Pratt in mind back in 2014. "So, what's crazy is, as I'm writing this, and they tell you not to think of someone playing your character as you're writing, but as a child of the '80s, that's almost impossible not to do," Carr said. He then explained that writers might usually think of actors like Mark Wahlberg to play their characters, given his experience in popular projects like "Lone Survivor," but Carr immediately had Pratt in mind. Carr said he had only seen Pratt in "Parks and Recreation" and "Zero Dark Thirty" at that time.
"I had no connection to him, and it wouldn't have been the obvious choice back then," Carr noted. He told Rogan that he just got a good feeling from Pratt; he was "a likable guy." By pure coincidence or fate, Carr continued that he received a call from a former Navy SEAL friend who asked if he could pass on an early copy of "The Terminal List" to a friend. That friend was none other than Pratt.
Although "The Terminal List" has seen success with audiences, it's unclear if the project will be renewed for a Season 2 by Amazon as of yet (via TV Guide).