The Invitation Director Jessica M. Thompson Explains The Origins Of Evie's Outlander T-Shirt Reference - Exclusive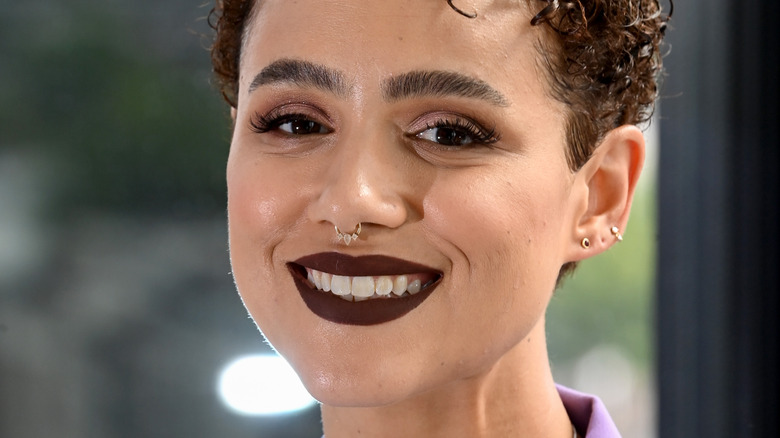 Eamonn M. Mccormack/Getty Images
The COVID-19 pandemic has been an overwhelming and unending tragedy, but there's one small bright spot amid all of the darkness. Isolation forced people to expand not only their hobbies but their streaming queues as well. This led to a significant uptick in online viewership for many shows and films. While in-person releases took a hit, streaming services soared. Of course, with Hollywood paused for a hot minute, both actors and Hollywood creatives partook in this phenomenon just as much as everyone else.
Fans watching Sony's new vampire movie "The Invitation" may have noticed a blink-and-you'll-miss-it Easter egg: Evie wears an "Outlander" T-shirt in one of the scenes. So how did this scene come about, and what exactly inspired this choice in wardrobe? During an exclusive interview with Looper, "The Invitation" director Jessica M. Thompson explained the origin of Evie's iconic "Outlander" T-shirt and how the pandemic led to this particular character decision.
Stepping back in time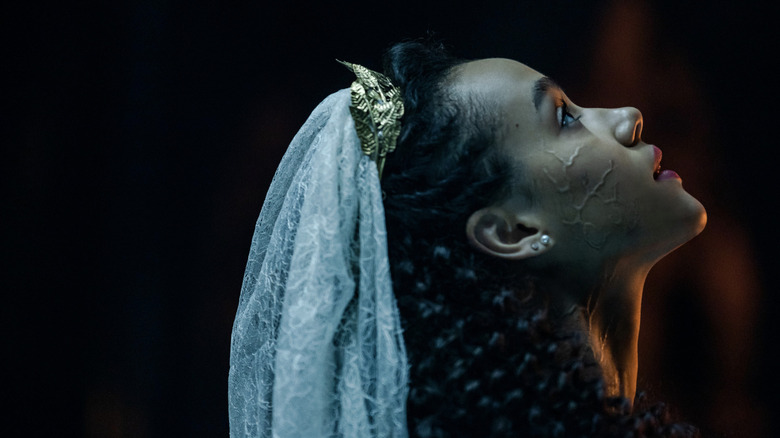 Sony Pictures
When we asked Jessica Thompson what the story was behind Evie's "Outlander" T-shirt in "The Invitation," and she said, "It's double-fold. It's like an outlet." Like many people, Thompson needed some new content to watch during the pandemic, and "Outlander" fit the bill for what she was looking to stream. She added, "What happened is, I never watched 'Outlander,' and then the pandemic hit, and I watched it, and I binged it in one sitting, pretty much."
But the "Outlander" shirt is more than Thompson wanting to shout out the show that kept her entertained during quarantine. It also serves as a metaphor. Thompson explained, "It's this wish-fulfilling idea — this idea that she's looking for romance maybe, but also, when she steps through the gates, through the doors of that castle, it's almost like she steps back in time. That's the idea that I'm playing with as well." That sounds familiar, no?
"The Invitation" is now playing exclusively in theaters.