FBI: Most Wanted Season 4 - What We Know So Far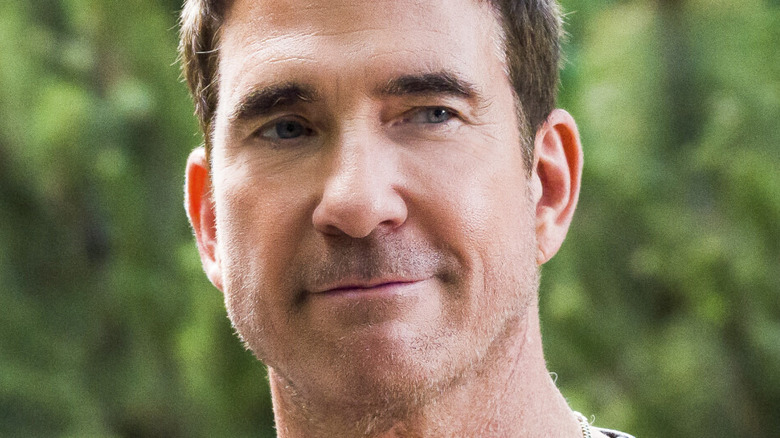 Mark Schafer/CBS
CBS and procedural dramas go together like milk and honey. Aside from their ever-burgeoning "NCIS" and "CSI" franchises, they have "S.W.A.T," "Blue Bloods," and one of the newer kids on the network's drama block, "FBI: Most Wanted."
"FBI: Most Wanted" is, on a network already loaded with spin-offs, a spin-off itself. The series took flight from Dick Wolf's "FBI," which just completed its own fourth season run in May 2022. "FBI: Most Wanted" is about the Bureau's Fugitive Task Force. The officers employed there often find themselves out in the field going toe-to-toe with the most dangerous and wanton of criminals, those willing to kill — and kill violently — for what they want to keep hidden. The series focuses on Remy Scott (Dylan McDermott), who replaced Jesse "Jess" LaCroix (Julian McMahon) as leader of the team during Season 3. Every week Scott and his team bring in bad guys and deal with their personal travails and traumas.
"FBI: Most Wanted" was renewed for Season 4 and Season 5 in May 2022, which means that there's even more action ahead for fans of the show. Here's what we know about what's in store for Season 4, which premiered on September 20, 2022.
Expect Remy Scott to go undercover for Season 4 of FBI: Most Wanted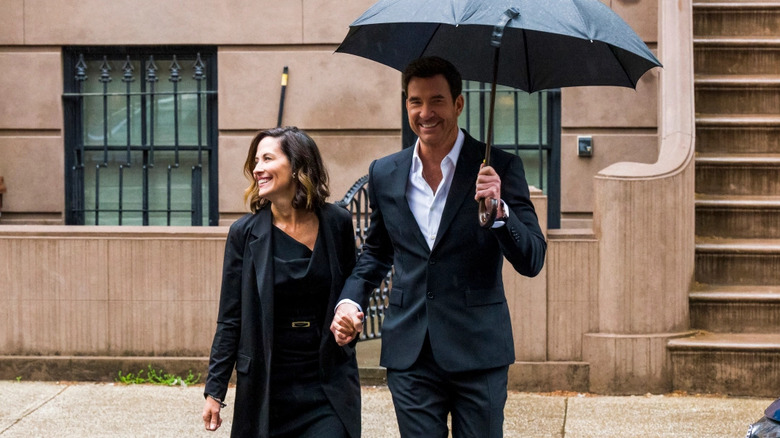 Mark Schafer/CBS
After the show experienced a big cast shake-up during Season 3, losing McMahon as well as YaYa Gosselin, it appears that most of the remaining principals of "FBI: Most Wanted" will be back for Season 4. The one exception is Miguel Gomez (Ivan Ortiz), who has left the series via what Deadline called a "mutual decision" between himself and CBS. Edwin Hodge is brought in as FBI Special Agent Ray Cannon, whom showrunner David Hudgins described to Deadline as a New Orleans native and Hurricane Katrina survivor who will butt heads with Scott. The character doesn't debut until the season's second episode, "Taxman." Deadline added that Keisha Castle-Hughes (Hana Gibson), Roxy Sternberg (Sheryll Barnes), and Alexa Davalos (Kristin Gaines) are all back.
The Season 4 premiere will be titled "Iron Pipeline." According to a trailer released exclusively to Entertainment Tonight, it appears that Scott spends the first episode undercover, posing as a rough-around-the-edges biker type to infiltrate a network of illegal firearm sellers who may be responsible for the quadruple homicide of a family in Georgia. Elsewhere, Barnes is back from maternity leave but clashes with Scott, who also has his mother on his mind as he and his sister try to figure out how to care for her.