Why Some Blacklist Fans Feel Like Liz Is Safest With Reddington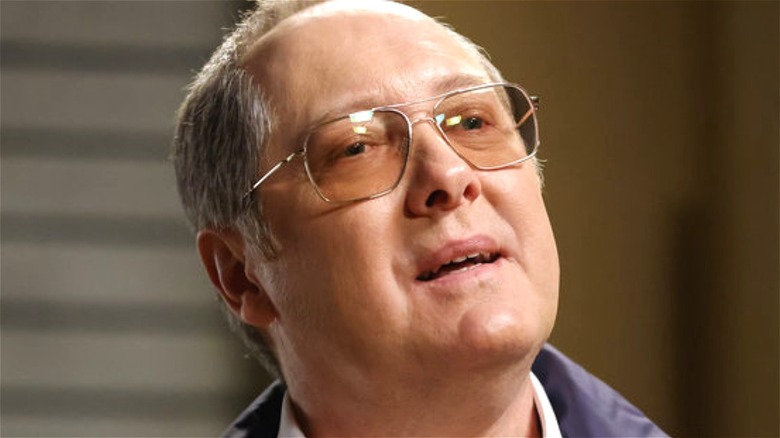 Will Hart/NBC
NBC's crime drama "The Blacklist" is in the midst of a formidable run, totalling nearly 200 episodes over the course of nine seasons since its debut in September of 2013. While a considerably-sized viewership is essentially necessary for a show to reach such a milestone, some of its numerous viewers have become vocally critical of the series in recent years.
For example, fans thought that a scene in "The Blacklist" Season 9 felt out of place in which protagonist Raymond "Red" Reddington (James Spader) picks up and blows into a duck whistle in what is otherwise a tense moment. On more of a macro level, some viewers are conflicted about "The Blacklist" Season 10, arguing that the show is running out of steam.
Since "The Blacklist" is available to stream on Netflix, some newer fans of the show are gradually joining in on ongoing discussions of the series' quality too. In fact, one viewer, after completing Season 5, criticized Liz Keen (Megan Boone), arguing that she's ungrateful for Red's protection. In doing so, they opened up a discussion of the extent to which Liz is actually safest in Red's company.
A father and daughter dynamic is at the heart of Liz and Red's relationship
User EverettDonovan started a thread on the "Blacklist" subreddit titled, "It's truly exhausting how INSUFFERABLE Elizabeth Keen is." In it, they argued that the extent to which Liz Keen is weary of Reymond "Red" Reddington is unfair given how much and how often he protects her. In arguing against Keen's character, they ultimately outlined numerous ways in which Red keeps her safe. For instance, they cited a time Red saves Liz from a man holding her hostage with a shotgun as among numerous instances in which he ensures her survival. "Whether he's her biological father or not, that doesn't matter," they wrote. "He practically devoted his whole life to protect her."
In response, commenter Old-Bug-2197 agreed with the original poster's assessment. "It is a parent child relationship," they replied. "We are all Liz. Red is each of our parents."
While Red may indeed keep Liz safe, in an interview with TV Guide, Boone shed some light on why their parent/child relationship may nevertheless make Liz feel wary of Red. "Red abandoned Liz. Red was a father, she never knew her father, he abandoned her," Boone said. So, while Red may treat Liz like a daughter whenever he comes to her aid, that very same dynamic is also a source of pain over the course of Liz's storyline.