Agents Of SHIELD EPs Tease Dove Cameron's Secret Role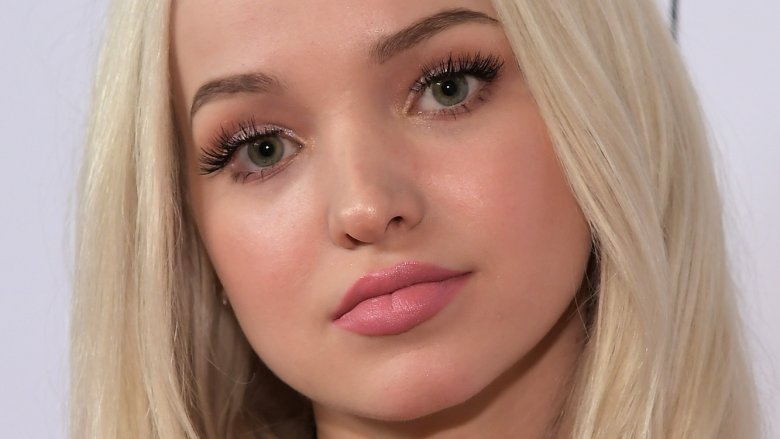 Getty Images
The mystery surrounding former Disney starlet Dove Cameron's top-secret character on Marvel's Agents of SHIELD hasn't been cleared up just yet, but the series' executive producers are teasing her connection to the role. 
Chatting with Entertainment Weekly on Thursday, EP Jed Whedon noted that who the actress is playing is "a wait and see" for now. What Whedon could say about the part is this: "We were looking at different people and she surprised us. The role she's playing, she's not an obvious fit for."
Fellow executive producer Jeff Bell was quick to chime in and clarify that despite not being a clear choice, Cameron "came in and nailed it." Whedon agreed, sating, "She's perfect for the role. So we're excited about it."
Bell then confirmed that the 21-year-old actress isn't playing the cool-looking Kree as spotted in a previously released trailer. The Expanse star Florence Faivre is playing that character, whose name is actually Sinara. 
Though Bell and Whedon were mum beyond those small hints, the remarks are more than enough to appease Agents of SHIELD fans wondering if Cameron would fit into the series' overall narrative. 
Marvel Entertainment formally announced Cameron's involvement in the upcoming fifth season earlier this week, sharing a video of the actress and Agents of SHIELD darling Clark Gregg (who plays Agent Phil Coulson on the show) on set. "Coulson awaits. Welcome to Marvel's Agents of SHIELD, Dove Cameron," the studio's Twitter account captioned the clip, which ends with Cameron and Gregg driving away on a golf cart before either of them offer information on Cameron's character. 
Cameron joins Chloe Bennet as Daisy Johnson, Elizabeth Henstridge as Agent Jemma Simmons, Iain De Caestecker as Agent Leo Fitz, Ming-Na Wen as Agent Melinda May, and Henry Simmons as Agent Alphonso "Mack" MacKenzie in Agents of SHIELD. But she won't be the only newcomer, as four fresh-faced cast members will appear in season five: Eve Harlow as Tess, Pruitt Taylor Vince as Grill, Jeff Ward as Deke, and Coy Stewart as Flint.
Here's the plot synopsis for the fifth season of Agents of SHIELD: "In the aftermath of their journey to another planet, Director Phil Coulson and the rest of the team were driven more than ever to put an end to the Hydra organization. Little did they know that they were up against the deadliest threat they've ever faced–an extremely powerful Inhuman, Hive, who was transported back from Maveth in the body of their worst enemy, Grant Ward. The team was able to thwart and kill Hive and take down Hydra, but they are all still mourning the death of fellow agent and Inhuman, Lincoln Campbell."
Agents of SHIELD will return this Friday, December 1 at 8 p.m. ET on ABC.