Dove Cameron Cast In Agents Of SHIELD Season 5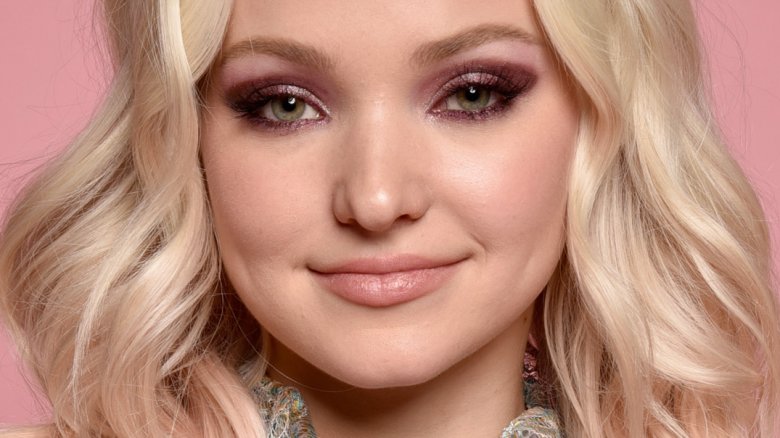 Getty Images
Former Disney Channel starlet Dove Cameron is joining the cast of Agents of SHIELD for its fifth season, but her role is too classified to be unveiled just yet. 
Marvel Entertainment confirmed that Cameron, whose credits include roles in films like The Descendants and the teen sitcom Liv and Maddie, will play what appears to be a pretty important part in the series' upcoming season. "Coulson awaits. Welcome to Marvel's Agents of SHIELD, Dove Cameron," the account tweeted, accompanying a video of Cameron meeting up with Clark Gregg, the actor who plays Agent Phil Coulson on the show. Just as she is about to reveal information on her top-secret character, Gregg stops her, and the pair drive off on a golf cart to another part of a closed studio lot.
Cameron herself took to Instagram to announce her new gig, sharing the same video and a simple caption: the sword-crossing emoji, with both Marvel and the Agents of SHIELD Instagram account tagged. The actress' involvement in the series comes shortly after Marvel released the first 17 minutes of the season five premiere, which gave fans a glimpse into what the new batch of episodes will hold for Coulson and company.
In addition to starring alongside Gregg, Cameron will brush shoulders with Ming-Na Wen as Agent Melinda May, Chloe Bennet as Daisy Johnson, Elizabeth Henstridge as Agent Jemma Simmons, Iain De Caestecker as Agent Leo Fitz, and Henry Simmons as Agent Alphonso "Mack" MacKenzie. She also joins four new cast members for season five: Jeff Ward as Deke, Eve Harlow as Tess, Pruitt Taylor Vince as Grill, and Coy Stewart as Flint.
Here's the plot synopsis for Agents of SHIELD season five: "In the aftermath of their journey to another planet, Director Phil Coulson and the rest of the team were driven more than ever to put an end to the Hydra organization. Little did they know that they were up against the deadliest threat they've ever faced–an extremely powerful Inhuman, Hive, who was transported back from Maveth in the body of their worst enemy, Grant Ward. The team was able to thwart and kill Hive and take down Hydra, but they are all still mourning the death of fellow agent and Inhuman, Lincoln Campbell."
Agents of SHIELD is schedule to return to ABC this Friday, December 1 at 8 p.m. ET. It remains to be seen when Cameron will make her debut, but we'll update you when we learn more.