First Look At The New Agents Of SHIELD Cast Members In Season 5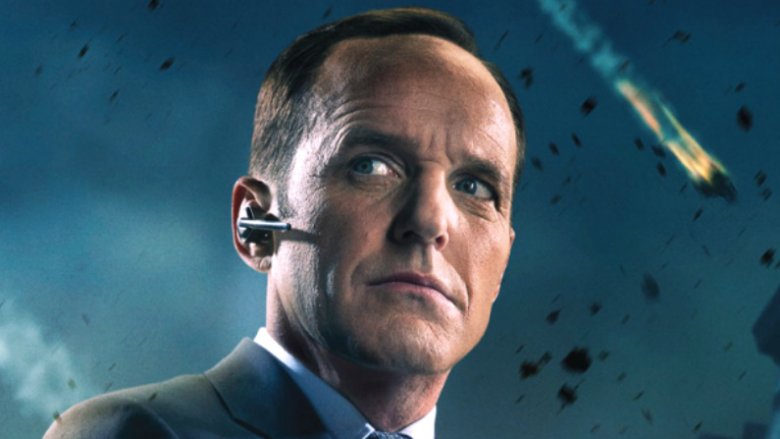 ABC
There are big changes coming to Marvel's Agents of S.H.I.E.L.D. in season 5, beginning with a group of new faces. Of course, the team is also in space, so there's that, too.
When we left them in the season 4 finale, Coulson (Clark Gregg) and the gang thought they were about to be arrested by government agents but were instead kidnapped by mysterious figures who may or may not be S.W.O.R.D. The next time we saw Coulson, he was somewhere in space. But where? The team will need to uncover the secret of where they are and try to find a way home before time runs out on humanity.
However, they won't be alone. Entertainment Weekly has the first photos and descriptions for some of the new characters who will be introduced in season 5. Check them out below and prepare for the two-hour season premiere Dec. 1 on ABC.
Deke (Jeff Ward)
Deke is described as the "ultimate survivor" and a "roguish scavenger." He can get people what they need, but only if they pay the right price. He's very smart and quick-witted, but he can be difficult to be trusted. 
Tess (Eve Harlow)
Tess wants to make a better future for herself and those she cares about. She's "resourceful" and "self-sufficient" when times get tough, and she proves that good people "will still fight for each other" during the hardest times.
Flint (Coy Stewart)
Flint has been forced to grow up fast, but he's still determined to make something of himself. Based on a character from the Inhumans comics, he gets to prove himself when he meets the S.H.I.E.L.D. team.
Grill (Pruitt Taylor Vince)
Grill is "gruff" and a "taskmaster" with an "unforgiving" temperament. He knows all about the world he lives in, which makes him a difficult man to fool. You don't want to go against him.