The Big Thing Millie Bobby Brown Did On Enola Holmes That She Couldn't On Stranger Things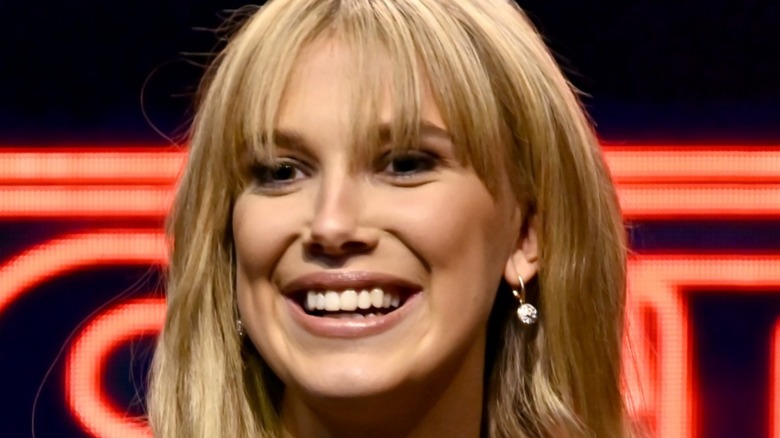 Astrid Stawiarz/Getty Images
"Stranger Things" has only gotten more popular on Netflix with each passing season, and the darker, more horror-themed Season 4 has been no exception (via Collider). Naturally, as the series grows in success, the actors who play key roles in the franchise have only grown in popularity among viewers as well.
Millie Bobby Brown, who plays young psychokinetic Eleven in "Stranger Things," has been among the biggest breakout stars of the series. Though she continues to play a pivotal role as the show ratchets toward its fifth and final season, the downtime between seasons has given Brown the chance to play key parts in movies like "Godzilla: King of the Monsters" and "Enola Holmes."
The latter is inspired by the "Enola Holmes Mysteries" series written by Nancy Springer and has been successful enough in its own right to garner a sequel. This is likely good news for Brown, who was given the opportunity to hone her craft on the set of the first "Enola Holmes" film.
Enola Holmes allowed the actor to improvise more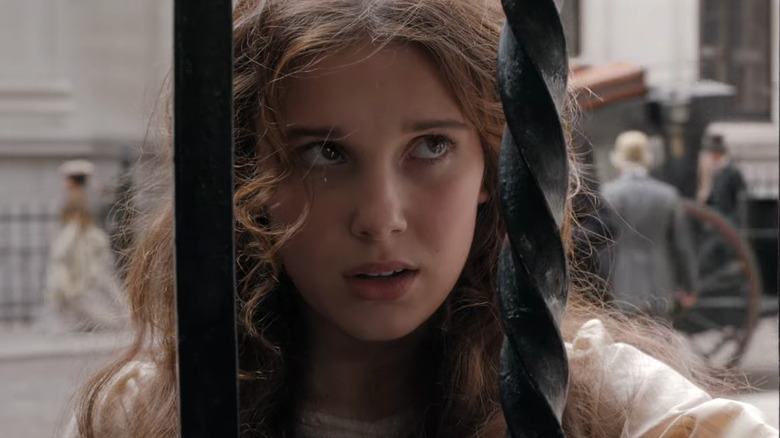 Netflix
Millie Bobby Brown and "Enola Holmes" director Harry Bradbeer sat down with Deadline to talk about bringing the books to life. While they discussed the film, Brown opened up about the unique chance she got to be a little more creative with her role in the detective movie.
"Yes, we talked about improv a lot, and that's something I've never really been very comfortable with," Brown confessed. "Stranger Things is very scripted, and I usually stick to it because I never really feel I have anything to add. Eleven is Eleven. But when I did my first day of shooting on Enola, immediately I felt it was something I could really explore with," she added.
Naturally, not all showrunners and filmmakers run sets or productions in the same manner. While some tend to stick extremely close to what's on the pages of the script, others allow actors to try scenes out in a myriad of ways, and it sounds like Bradbeer is closer to the latter type.
"The first day on set, I did immediately feel so comfortable," Brown continued. "I felt like I could really explore those boundaries without judgement [sic]. It felt like a great creative space for us. I did a lot of improv in the end." It sounds like the experience of making "Enola Holmes" was very rewarding for Brown as a performer, and hopefully, the sequel will provide her with just as many opportunities to experiment with improvisation.
Other actors have improvised on Stranger Things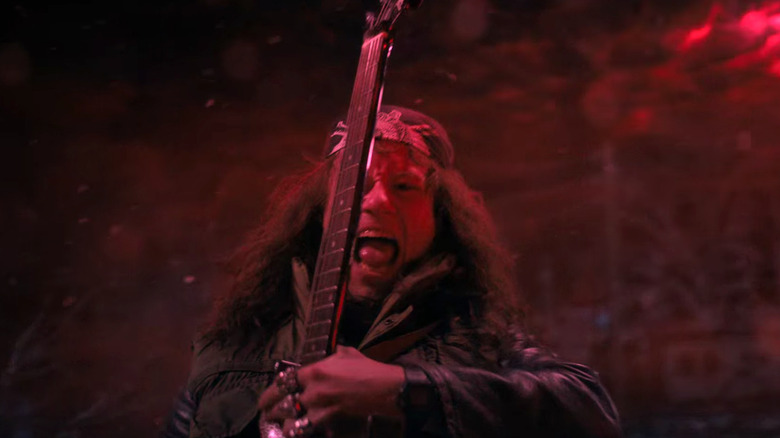 Netflix
Though Millie Bobby Brown is hesitant to improvise on the set of "Stranger Things," that hasn't stopped other actors on the show from adding some of their own flavor to certain scenes. As the writers behind the series revealed on Twitter, Season 4 featured a few key moments that were unscripted.
For instance, Lucas' (Caleb McLaughlin) desperate cry for help to his sister Erica (Priah Ferguson) as Max (Sadie Sink) lay dying in his arms wasn't originally in the script (via Twitter). Ditto for the big kiss between Joyce (Winona Ryder) and Hopper (David Harbour) before the chief charges into battle against the Demogorgon (via Twitter). Finally, there's also Eddie's (Joseph Quinn) emotional line to Dustin (Gaten Matarazzo): "I love you, man" (via Twitter).
With these examples in mind, it looks like the occasional bit of improvisation is totally acceptable on "Stranger Things," even if Brown herself doesn't quite feel comfortable enough to mix things up. Furthermore, it would seem that the actors who added to the scenes definitely had the right instincts since the Duffer brothers went on to include their additions in the finished product.