10 Great Dramas From 2022 That Flew Under The Radar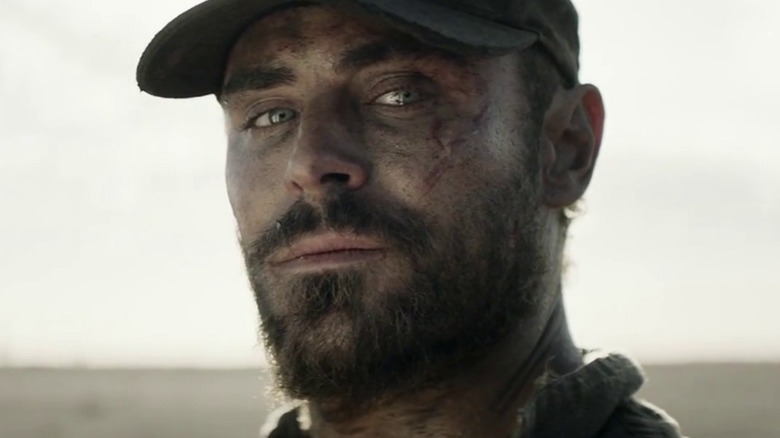 Madman Entertainment
2022 has brought us many great films — "Top Gun: Maverick," "Elvis," and "X," just to mention a few — that quickly became beloved by critics and viewers (not to mention their triumph at the box office). But those are just some of the obvious highlights of the year. There's also a small group of underrated, smaller-scale dramas that didn't get enough momentum or critical praise to reach a larger audience. These days, it's a struggle to compete with larger studio juggernauts.
These quiet, interpersonal dramas that portray families, romantic relationships, and mental health issues, don't stand a chance among big-budgeted features designed to appeal to a mass audience. Audiences rarely choose a melancholy drama to watch in the cinema — or even on a streaming service — over a crowd-pleaser. While that's understandable, we'd like to honor those small indie films here, highlighting their strengths individually, and showing that they can pack a punch even if they have been frequently overlooked.
The Wheel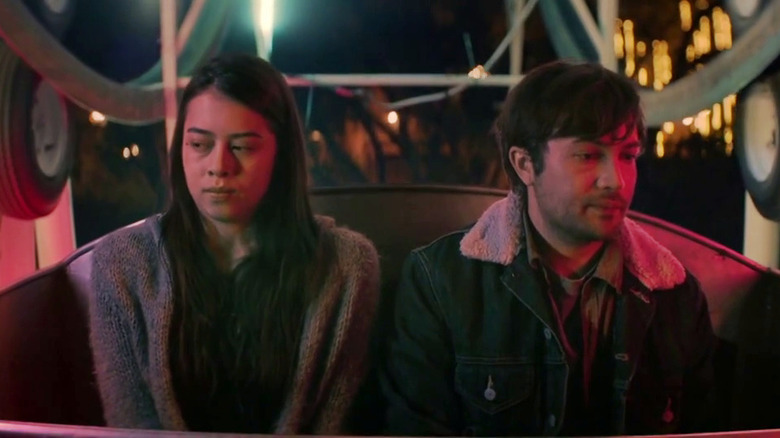 Quiver Distribution
Steve Pink's name might not sound familiar, but he's responsible for such cult comedies as "Accepted" and "Hot Tube Time Machine." Although it's taken the director over a decade to get back to features after his work in television, his return to the big screen brought us a candid and touching romantic drama. "The Wheel" is about a young couple on the verge of divorce.
Albee (Amber Midthunder) and Walker (Taylor Gray) met when they were 12 and fell for each other hard. Theirs is one of those youthful romances that burns brightly but rarely last. As "The Wheel" begins, their eight-year-long marriage is in the toilet, dangerously close to complete collapse. So they rent an Airbnb cabin from a lovely couple in the woods to give their marriage one last shot. With the guide of a dime-a-dozen self-help book, Walker wants Albee to go through a set of questions over the weekend. To put it mildly, she isn't keen on participating: She has already given up on them and is just waiting for the "perfect" moment to end their relationship. During all this, the couple and owners of the cabin, Carly (Bethany Anne Lind) and Ben (Nelson Lee), begin to interfere with their guests' marital issues, which only makes matters worse.
What makes "The Wheel" worthy of praise are the central performances by Midthunder and Gray, whose chemistry is palpable as their characters' opposite personalities clash. The result is a heartbreakingly honest drama where we get hurt just as much as they do by the time the credits start to roll.
Brian and Charles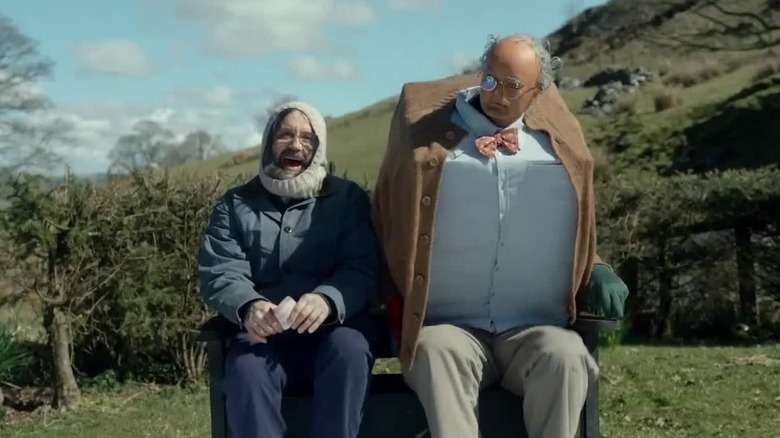 Focus Features
Having appeared in several Ricky Gervais TV shows and movies, David Earl is a familiar face to fans of British comedy. He's an actor who usually plays shy, introverted, and often miserable outcasts in supporting roles that are inherently funny and relatable by design. In Jim Archer's feature, "Brian and Charles," Earl brings another variation of his typically quirky and pathetic character alive — but this time, he's the main attraction.
"Brian and Charles" follows a lonely man named Brian (Earl), who lives by himself in a village in the Welsh countryside. He spends most of his days scavenging scrap and using whatever he can find to build odd things that nobody really needs (or wants). One day, Brian stumbles upon a mannequin's head along with an old, broken washing machine. Then he begins to work on his newest "invention," with the goal of building a robot. The thing doesn't work at first, but after a stormy night, the robot mysteriously comes alive and learns to communicate. He names him Charles. What follows is a weird but sweet friendship growing between an amusing machine (played by Chris Hayward) and an isolated man who longed for a companion his whole life but never had one — until now.
Although "Brian and Charles" might not have enough meat to keep us locked in throughout its entire runtime — it worked better as the short film that it's based on — there's plenty to love about it. While its humor is delightfully weird and awkward, its most endearing aspect is how it depicts a touching benevolence underneath its protagonist's trauma.
Montana Story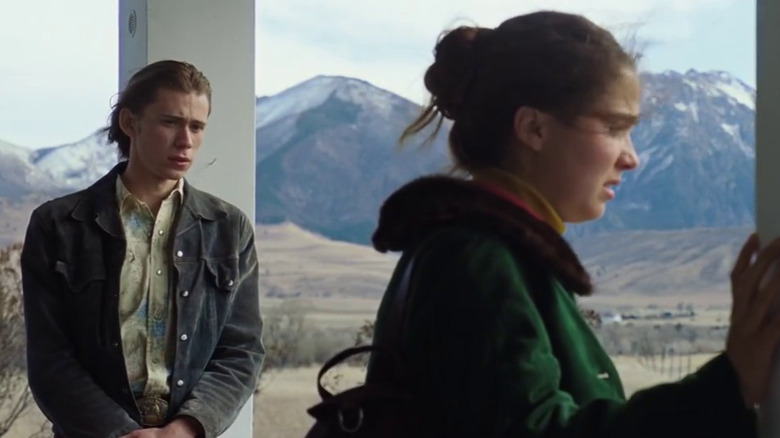 Bleecker Street Media
It's a little surprising that a neo-western like Scott McGehee and David Siegel's "Montana Story" didn't appeal to a larger audience. Despite generally positive reviews, this tragic and untamed American family drama featuring Haley Lu Richardson and Owen Teague remains a hidden gem.
Perhaps it's because its emotionally raw story doesn't go easy on the heart. Erin (Richardson) and Cal (Teague) are two estranged siblings who once were close, but due to their rough and abusive childhood, their lives went separate ways. Now, after many years, Erin returns to the ranch that she abandoned to escape her violent, alcoholic father. While she ran away, Cal stayed behind — and now he's the one who looks after their dying dad and takes care of everything around the ranch. Erin only comes back to say goodbye, but ends up staying longer than she expected. During that time, the two confront their past and the demons that still haunt them. Now they're both ready to confess their mistakes and the regrets they buried deep in their hearts long ago.
"Montana Story" can be a challenging watch at times. It opens up old wounds that never fully healed, but if you can endure its bitter and intensely emotional dynamics, the movie will reward you. The central performances by Haley Lu Richardson and Owen Teague, as two siblings finally able to forgive each other, are both heart-wrenching and beautiful.
Gold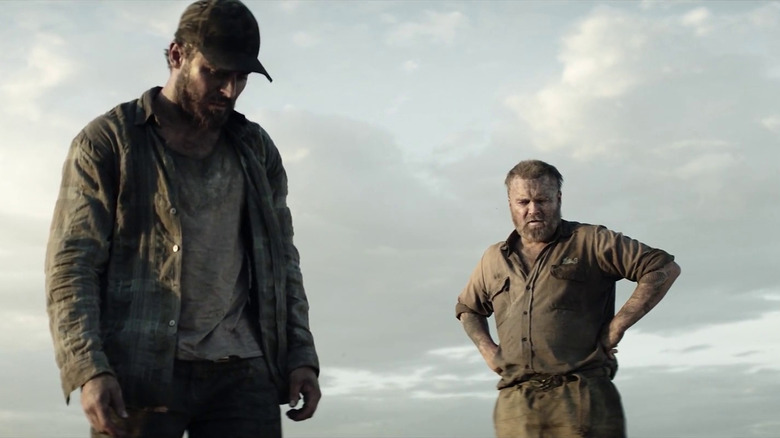 Madman Entertainment
Every time Zac Efron wants to show off his acting skills in a role that demands more from him than being handsome and charming, the stars just never align for him. He always puts in a 150 percent effort, but what comes out on the other end — for reasons generally outside of his control — rarely feels as groundbreaking as intended. That's exactly the case with Anthony Hayes's survival drama, "Gold."
Hayes's dystopian vision is a one-man show for the most part. Virgil (Efron) is a traveler in the near future who pays a local man, Keith (Hayes), to transport him into an area called The Compound. On their way, the two discover a large gold nugget in the desert, stuck underground. They decide to take it with them, but no matter how hard they try or what tools they use, it just won't budge. So Keith convinces Virgil to stay behind and guard their newly found treasure until he gets back with the right equipment to dig it out. What follows are several days of harsh and cruel survival in the desert. Virgil has to endure the unbearable heat, local predators, and the scavengers that he encounters. Under these extreme circumstances, Virgil's mental state begins to crack, and it becomes doubtful whether he can make it until his partner returns.
Zac Efron delivers a powerful performance as his character slowly breaks down physically and mentally. You feel his suffering — inside and out — and root for him with all your heart. And despite the unbalanced pacing, flawed script, and some predictability, Efron's effort comes through. Because of him, "Gold" deserves to be mentioned as an underrated gem.
Jerry and Marge Go Large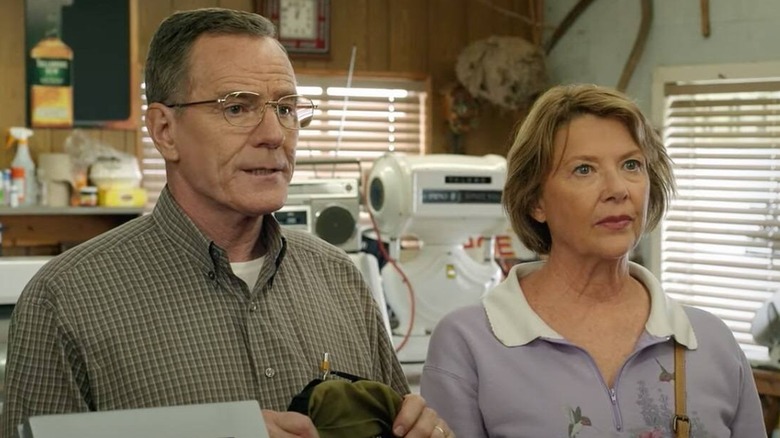 Paramount Pictures
David Frankel's "Jerry and Marge Go Large" — based on a Huffington Post article of the same name — is one of the most charmingly delightful dramedies of the year. It's low-key, yet exciting, funny, and even moving. It's an unbelievable story told in an unfussy way. That lack of heightened drama might be why it never took off, but the moderate pacing combined with restrained performances from veterans Bryan Cranston and Annette Bening fit the tone and script perfectly.
Jerry (Cranston) and Marge (Bening) are a long-married couple who just entered retirement. The workaholic Jerry simply doesn't know what to do with the free time he suddenly has, after working for the same company as a production line manager for 42 years. He loves math, though. On one of his first retirement days, he finds a loophole in a lottery game called WinFall. To find out whether his theory works in practice, Jerry buys a lot of tickets and gambles. He wins, but he's afraid to tell his wife — since they only have a little money saved for the golden years. But when Marge finds out accidentally, instead of scolding him, she sees an opportunity to spice up their marriage. So she joins him on a journey that ends up bringing them a lot of money — and a shot not just at changing their lives but also the town they love wholeheartedly.
"Jerry and Marge Go Large" didn't impress the critics, but they didn't hate it either. And that might be the most common opinion from audiences, too. It's hard not to like this lovely little weekend film, even if it can't give you enough to fall in love with it on a first watch.
As They Made Us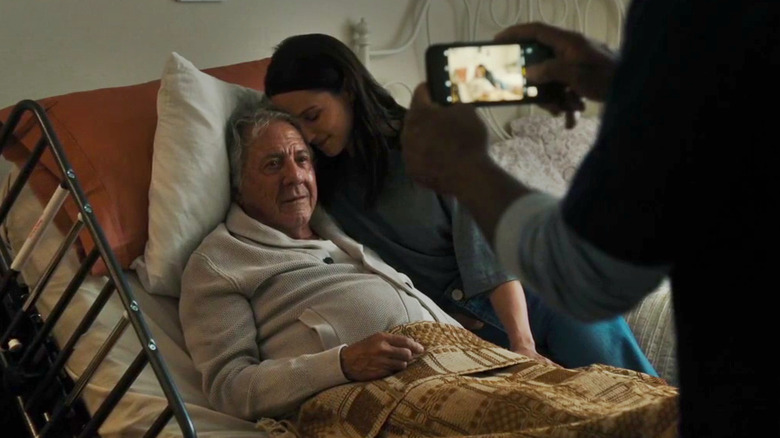 Yale Productions
The only moderate praise for actor Mayim Bialik's directorial debut (which she also wrote) is sort of inexplicable. Her film features a set of great actors (including Dustin Hoffman, Dianna Agron, and Candice Bergen) and a delicate portrayal of a Jewish family spending their last days with their dying father while his physical and mental health rapidly deteriorates.
Abigail (Agron) — the daughter, caretaker, and glue of the family — is a single mother raising two kids while also trying to take care of her elderly father. She has an awful lot on her plate, and her mother is more of an obstacle than a helper. She cares about Eugene (Hoffman), despite the rough and traumatic upbringing he put her and her brother, Nathan (Simon Helberg), through. When death comes scarily close for Eugene, Abigail gives it one last shot to convince Nathan to say goodbye to their father, while he still can.
"As They Made Us" slowly works its way through your heart and crushes it. Dustin Hoffman is phenomenal and gives a performance for the ages, but everyone else around him is just as solid. There aren't any big surprises in Bialik's drama, but it's so well-written and acted that it doesn't need them.
Jockey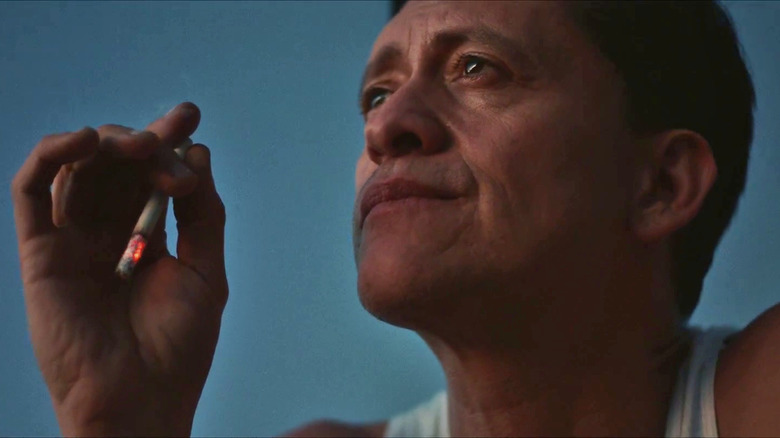 Sony Pictures Classics
It's baffling that it took more than 30 years for Clifton Collins Jr. to land his first lead role in a feature. After putting in the hard work as a supporting actor for three decades, Collins proves to be more than able to carry Clint Bentley's drama on his shoulders. "Jockey" is a fantastic, soulful movie that doesn't only do justice to Collins, but also to a sport that's been mistreated so many times on screen before.
Jackson Silva (Collins) has been a jockey his whole life. Horse racing is in his blood, and despite the several serious injuries he suffered during his career, he doesn't want to retire. Of course not, since he isn't really good at anything else. He knows horses better than people. But regardless of how much he'd like to, he can't reverse time and what it has done to his body. That doesn't mean he won't try, though. With the help of a skillful trainer named Ruth (Molly Parker), Silva decides to take part in the upcoming championship that will most likely be his last — if he can finish it at all. What he can't be prepared for, though, is the racing newcomer who claims to be his son.
"Jockey" is a superb drama with a sublime atmosphere that not only shows us the world of horse racing, but gives us a chance to feel like we are a part of it.
One Moment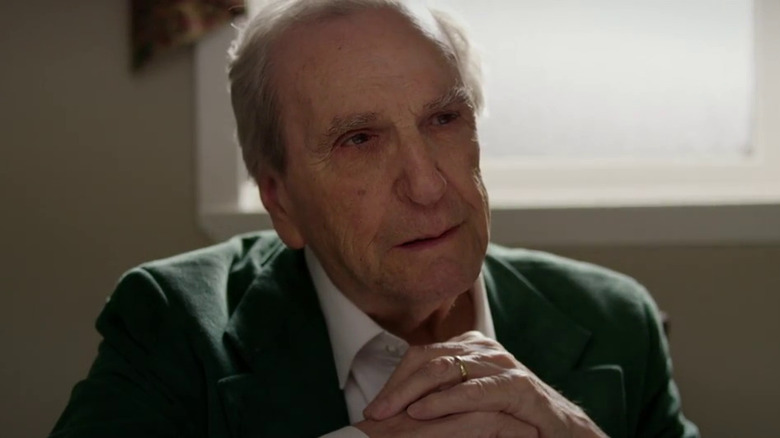 Indican Pictures
Deirdre O'Connor's feature debut, "One Moment," happens to be legendary character actor Danny Aiello's last film. Aiello — who acted in such classics as "The Godfather Part II," "Leon," and "Do The Right Thing" — passed away in 2019 after a brief illness, according to The Hollywood Reporter. His final role as Joe McGuinness couldn't have been more fitting: As a recently widowed husband, Joe tries to cope with the loss of his wife by becoming more present in his middle-aged kids' lives.
The plot follows the three McGuinness siblings — Caroline (Adria Tennor), Fran (Frankie Ingrassia), and Rick (Sal Rendino) — and how they operate their overwhelmingly busy lives. Besides working and raising kids, they're also trying to comfort their ailing father, who struggles with increasing physical and mental health issues. It provides an excellent opportunity for Aiello to showcase his subtle, charismatic, and charming skills for one last time.
Even in his last year, at 86 years old, Danny Aiello puts in the kind of performance that made him one of the most memorable character actors in an almost 50-year-long career. Although the rest of the cast does a good job, none of them can rise to Aiello's level as an experienced veteran. He's the heart of the movie and the one who makes it work. Whether you're a child or a parent, "One Moment" does an excellent job at making you relate to what Joe and his kids are going through — and empathize with them every step of the way.
On The Count of Three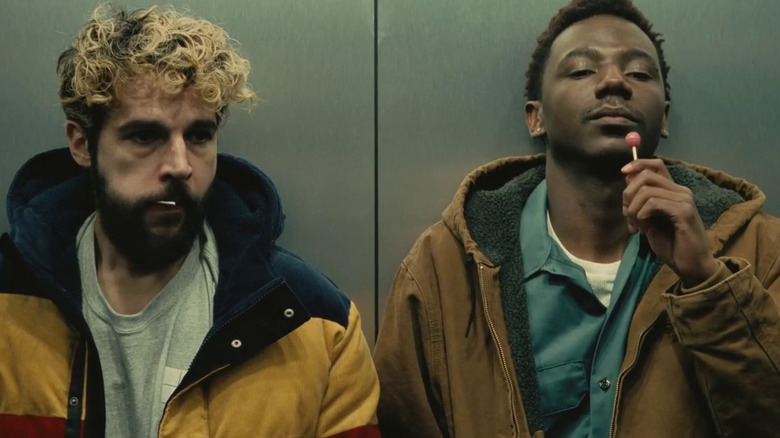 Orion Pictures
Comedian Jerrod Carmichael's feature debut, "On The Count of Three," is a dramedy exploring mental health and trauma with pitch-black humor and a raw emotional palette.
The plot follows Val (Carmichael) and Kevin (Christopher Abbott), two best friends at the end of their rope. Val is depressed, dreading life at his mundane day job. After receiving a promotion, he walks to the bathroom and tries to hang himself but gets interrupted. Meanwhile, Kevin is in a psychiatric hospital after a suicide attempt, trying to convince the social worker that he doesn't have suicidal thoughts anymore. When Val shows up and asks him to run away together, Kevin doesn't hesitate. Once they flee, Val suggests they should help kill each other. He's thought of everything: two handguns in a backpack, an abandoned parking lot behind a strip club, and an unchangeable determination to go through with it.
"On the Count of Three" tackles mental health issues without illusions, a poignant and realistic depiction of people experiencing suicidal thoughts with grace and empathy.
If you or anyone you know is having suicidal thoughts, please call the National Suicide Prevention Lifeline by dialing 988 or by calling 1-800-273-TALK (8255)​.
The Survivor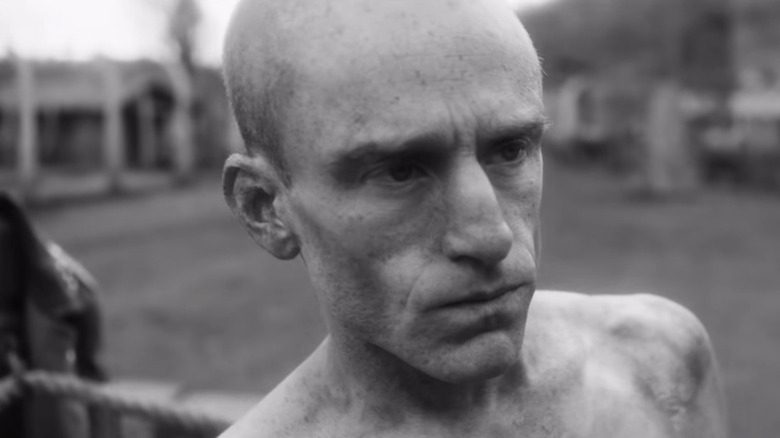 HBO
In a perfect world, Barry Levinson's biopic, "The Survivor," wouldn't be a TV film produced by HBO but a big-budget studio flick that would earn Ben Foster his first Oscar nomination. But in reality, the movie about Harry Haft — a survivor of the Auschwitz concentration camp — is a drama that flew under the radar, even though critics praised it after its release.
The plot follows Haft (Foster) post-World War II on his road to becoming a professional boxer after surviving the camps by fighting his fellow inmates to death. Besides making a living, his goal is to gain enough publicity to find his long-lost love Leah (Dar Zuzovsky) who was separated from him during the war. As he continuously grapples with his past trauma, we see flashbacks of him in the camps, depicting how he stayed alive.
Though "The Survivor" is a little uneven and inconsistent, ambitiously attempting to cover several decades of Haft's tumultuous life, Ben Foster's exceptional performance is what pulls it together. He's a little too old to play Haft in his younger years (he's twice the age as Haft was after the war), but it doesn't feel that way. He convincingly conveys all the anger and terror he went through in horrifying experiences that left him with survivor's guilt. "The Survivor" is an important film with a beautiful and heart-breaking true story that should've received much more attention.