Lance Reddick Has Played A Dizzying Number Of Law & Order Characters Over The Years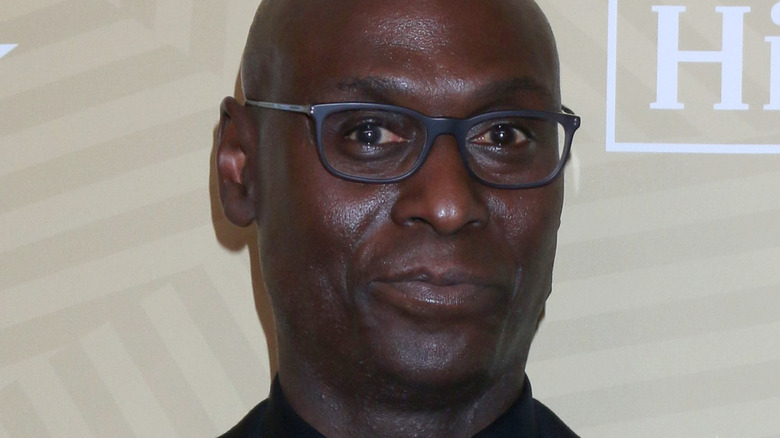 Kathy Hutchins/Shutterstock
It's safe to say that you've seen Lance Reddick in something he's acted in over the past twenty years, as the actor has had roles in "CSI," "The Wire," "Lost," "Fringe," the "John Wick" films, and the list goes on and on. Surprisingly, he even recently appeared in "Young Sheldon" as Professor Boucher in Season 5, Episode 7 ("An Introduction to Engineering and a Glob of Hair Gel"). Fans of "The Big Bang Theory" realize that Dr. Boucher is a big reason why Sheldon Cooper (Jim Parson) despises engineering.
Most recently, Reddick plays Albert Wesker in the Netflix series "Resident Evil," an Umbrella executive working on a response to the T-Virus, as well as the father to two teenage daughters. Unfortunately, the show has already been canceled. Along with television shows and films, Reddick has also become known for voicing characters in video games, like "Horizon Forbidden West" and "Destiny 2," as well as several games in which he voices Charon, his "John Wick" character. But few fans probably realize that before becoming a breakout star, Reddick played a number of different characters in the "Law & Order" universe.
Reddick played five different characters on Law & Order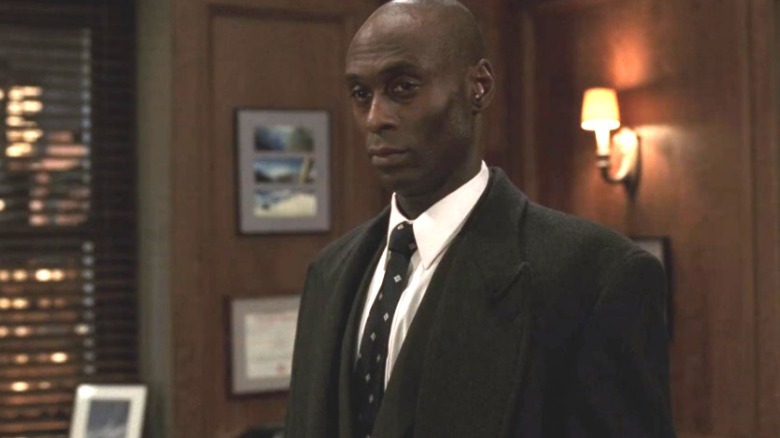 NBC
Lance Reddick appeared in the "Law & Order" franchise as five different characters between 2000 and 2006. His first appearance was as medical examiner Dr. Taylor in "Law & Order: Special Victims Unit," Season 1, Episode 16 ("The Third Guy"). He played Taylor for 6 episodes, with his last appearance in Season 3, Episode 8 ("Inheritance"), when Detective Olivia Benson (Mariska Hargitay) consults with him on a case.
Overlapping with his role as Dr. Harris, Reddick played two different characters in the original "Law & Order" series, first as an unnamed juror in the trial of a homeless man accused of murder in Season 11, Episode 2 ("Turnstile Justice"), and the second appearance in Season 12, Episode 4 ("Soldier of Fortune") as Cpt. Maru Gasana in a case involving Sierra Leone blood diamonds.
Next, Reddick showed up in Season 2, Episode 14 ("Probability") of "Law & Order: Criminal Intent" as Jack Bernard, a corrupt insurance agent who has been murdering homeless people who threaten his insurance scams. In 2004, he played his last role on "Law & Order" as FBI Special Agent Jamal Atkinson in Season 14, Episode 14 ("City Hall"). He gave Jack McCoy (Sam Waterston) a gun that was found with a secret warrant and asks him to keep him off the stand.
With 18 years since Reddick's last appearance in the franchise, it's unlikely we'll see him reprise any of his former roles. But with five appearances under his belt, never say never.