Who Does Lance Reddick Play In Young Sheldon?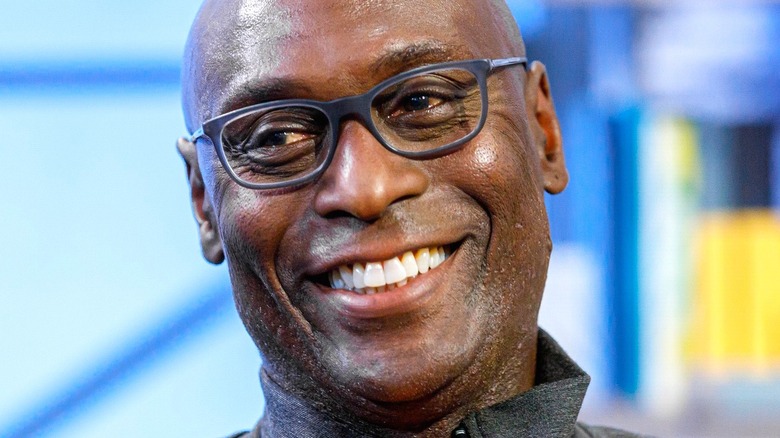 Rich Polk/Getty
According to Rotten Tomatoes, the critically acclaimed series "Young Sheldon" has been a big hit with fans thanks to its relatable themes and appealing cast. Iain Armitage and the rest of the show's main players have done a fantastic job showcasing the origin of Sheldon Cooper from "The Big Bang Theory." Of course, the show's central cast members haven't accomplished this hilarious experiment alone.
"Young Sheldon" has had so many guest stars appear over the years that it's probably not easy for fans to keep track of them all. Kaley Cuoco, Simon Helberg, and Mayim Bialik, who originally starred in the show's predecessor, have also made brief appearances in the prequel series. Some of the other bigger standouts include Jason Alexander, Ray Liotta, Ming-Na Wen, and Elon Musk. Additionally, actor Lance Reddick guest starred in an episode that jaded the titular character all the way into his "Big Bang Theory" years.
Lance Reddick played an engineering professor on Young Sheldon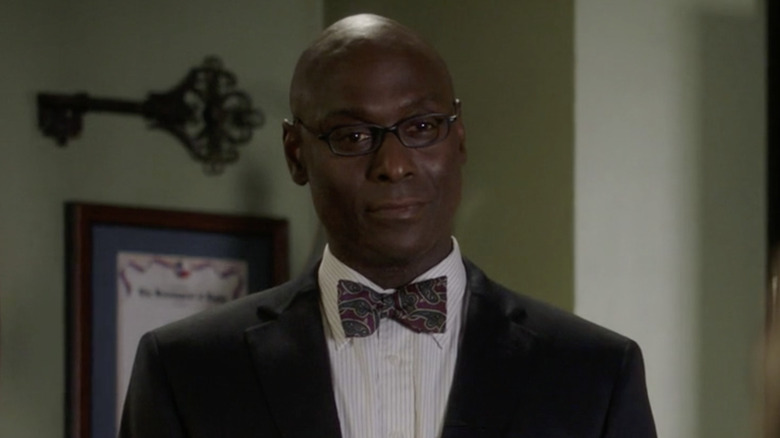 CBS
Lance Reddick is a seasoned veteran in the world of dramatic television. With main roles on "The Wire," "Fringe," and "Bosch," there are probably few regular television viewers who aren't familiar with his work. He also played Albert Wesker on Netflix's "Resident Evil" series. When it comes to movies, Reddick also has a robust body of work, with his biggest claim to fame being his part as Charon in the "John Wick" films. The man excels at playing formidable characters that won't back down easily, which is very similar to the role he played on "Young Sheldon."
In Season 5, Episode 7 ("An Introduction to Engineering and a Glob of Hair Gel"), Sheldon Cooper (Iain Armitage) takes his first engineering class with Professor Boucher (Lance Reddick), who locks the door promptly at 0900 hours. At first, Sheldon approves of his teacher's work ethic and punctuality protocols. However, Sheldon eventually encounters a problem he cannot seem to solve and becomes frustrated with the class. When pressured to go easy on the young genius, Reddick's character refuses. Sadly, when Sheldon finally figures it out, he is late for class and finds himself locked out, thus beginning his hatred of engineering seen throughout "The Big Bang Theory."
Reddick posted a tweet saying he was very excited to be a part of such an impactful episode of the series while making sure fans didn't miss a second of the entry. The actor has played many memorable personas throughout his illustrious career, but "Young Sheldon" fans will always remember Reddick as the tough but fair Professor Boucher.