Quantum Leap Reboot - What We Know So Far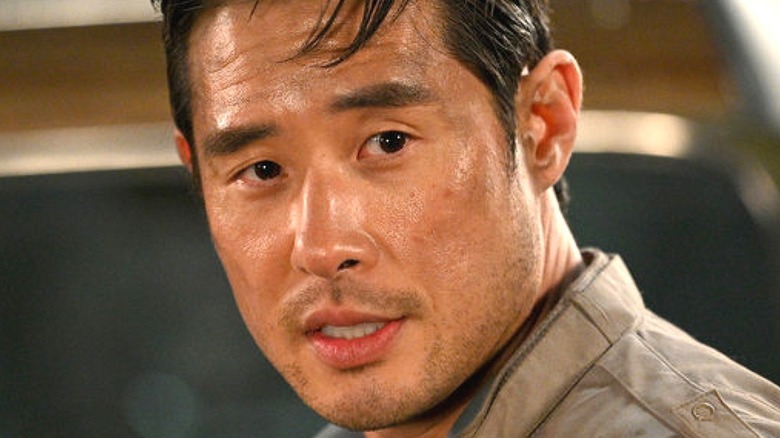 Serguei Bachlakov/NBC
In 1989, the original "Quantum Leap" premiered and ran for five successful seasons, winning six Emmy Awards in the process. The sci-fi show was a new concept to many viewers, and the chemistry between Scott Bakula and the late Dean Stockwell helped attract new fans to the show. Bakula, a theater actor, was unknown in Hollywood at the time, and his performance on "Quantum Leap" put him on the map. Stockwell, on the other hand, was an Oscar-nominated actor whose first role was as Paulie in 1945's "The Valley of Decision." They were two men whose careers were in very different places, but the pairing worked.
Donald Bellisario, the creator of "Quantum Leap," always wanted to create an anthology, and the show was the closest he could get to that dream. "I thought the one way I could make an anthology is to do a time travel show," he told the American Television Foundation in an interview. "And if I did it, I could have one or two characters that the audience would get to love, and then I could tell any story I wanted. And that's where "Quantum Leap" started."
It's only appropriate that a show about a man inhabiting others' bodies should inhabit the form of a reboot. Here's everything we know so far about the new "Quantum Leap," which premiered on September 19, 2022.
What is the plot of the Quantum Leap reboot?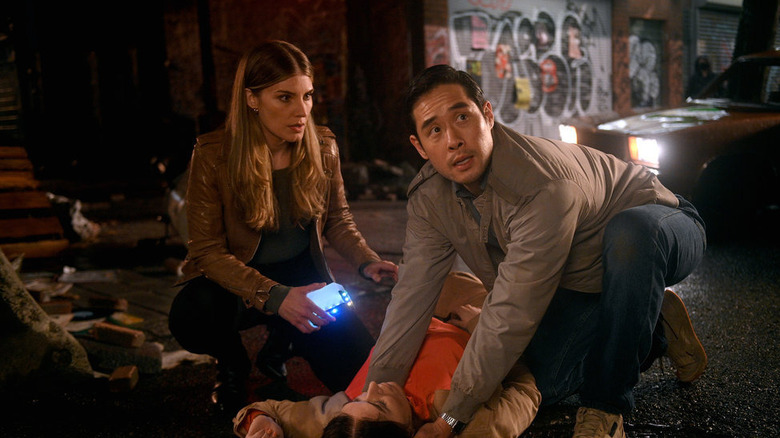 Serguei Bachlakov/NBC
The original "Quantum Leap" saw Dr. Sam Beckett (Scott Bakula) stepping into the experimental Quantum Leap accelerator and waking up in a different era and in someone else's body. He couldn't remember anything except his name and telephone number. He slowly remembers who he is but can't remember how he got there. When his coworker Al (Dean Stockwell) shows up as a hologram to explain that Sam is part of a time travel experiment that went wrong, and they're having trouble retrieving him, Sam figures out that his time jumping serves a purpose — to help fix the mistakes people have made in the past.
The "Quantum Leap" reboot picks up 30 years after the finale of the original, with a new group of scientists and government officials trying to figure out what happened to Sam Beckett all those years ago (via Deadline). Physicist Ben Seong (Raymond Lee) decides, like Sam before him, to go into the Quantum Leap accelerator to find answers. Unwittingly he becomes the next time jumper, and decorated Army vet Addison (Caitlin Bassett) acts as his hologram, the same way Al did for Sam.
Who stars in Quantum Leap?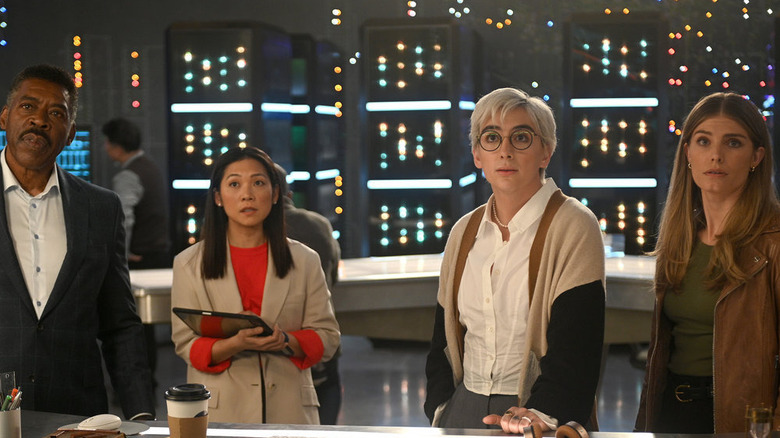 Serguei Bachlakov/NBC
Raymond Lee stars as Dr. Ben Seong, the physicist who enters the Quantum Leap accelerator unauthorized, as he tries to find answers about the experiment Dr. Sam Beckett had embarked on. He's supported by Ian Wright (Mason Alexander Park), Jenn Chou (Nanrisa Lee), Addison (Caitlin Bassett), and Herbert "Magic" Williams (Ernie Hudson). Ian also runs the "Ziggy" AI unit, which was part of the original series. Herbert is the head of their group and also the link between the original series and the reboot. While Hudson didn't appear in the original series, he plays an older version of a character that did. "Magic" Williams appeared in Season 3, Episode 2 ("The Leap Home: April 7, 1970 Part 2") as a soldier who's escaped death twice. He was originally played by actor Christopher Kirby.
With the news that Martin Gero replaced Steven Lilien and Bryan Wynbrandt as showrunner, as well as changed the episode lineup, Hudson told TVLine that he's glad they're working to introduce the show the right way. "The first couple of episodes are really important, because as much as people [are] looking forward to it, they also are looking to see you get it right," he said. "I'm just happy that if something isn't right, they're taking the time to make sure that it is."