Atlanta Season 4 - What We Know So Far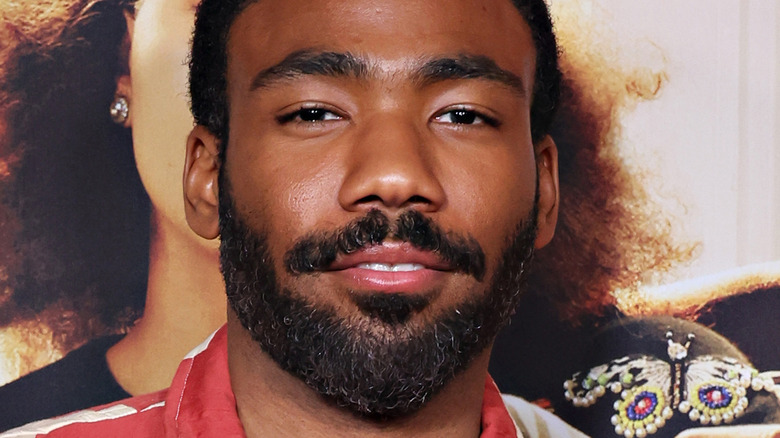 Cindy Ord/Getty Images
2022 served up some bittersweet news for fans of FX's "Atlanta." After a tortuous four-year wait followed the ending of "Atlanta" Season 2, the series finally returned in the spring of this year with Season 3. In addition, the following season was shot back-to-back with the 3rd, meaning that we wouldn't have to wait too long for the further journeys of Earn (Donald Glover), Paper Boi (Brian Tyree Henry), and the rest of the crew. Unfortunately, Season 4 will be the final one for "Atlanta." Despite its deserved acclaim from critics and fans during its run, "Atlanta" creator/writer and lead star Glover never envisioned the series having an exceptionally long life on TV. While many other shows strive to hit at least that seven-season mark, Glover once told NME that likely was not going to be the case for his show.
With an official end set upon the beloved series with Season 4, it looks like Glover is sticking to his word about the show ending before it overstays its welcome. It's hard to say goodbye to a show that skillfully sews together satire and surrealism and has evolved its beginning story of Earn managing the music career of his cousin into twisting, yet satisfying directions. "Atlanta" weaves between genres so much that it's almost difficult to describe it. But it's a genuinely unforgettable watch. That said, here's what we can expect for the final season of "Atlanta," which premiered on September 15, 2022.
What is the plot of Atlanta Season 4?
Season 3 of "Atlanta" felt like the series' wildest ride to date, and that's saying something as the show is known to pull off the strange and absurd consistently. But when a show ends its 3rd season on a slight "Amelie" parody with a cannibalistic edge, the ante has been upped. Season 3 involves the cast traveling overseas to Europe, but it's filtered through that off-kilter "Atlanta" view. But if Season 3 is dubbed the "European Vacation" era of the series, then Season 4 is the welcome homecoming. Speaking with The Hollywood Reporter, "Atlanta" executive producer Hiro Murai said that Season 4 of the show is a nostalgic return to a summery A-Town. Murai also added in the interview that the season is also a way to both say farewell to the city and the show itself.
But just because there's a goodbye to the series doesn't mean it will be entirely gloomy. The story of Season 4 should also be more reflective of the writing team's growth during the COVID-19 pandemic and more of an emphasis on fun. Speaking about some of the changes the writing team made for Season 4, Glover told Variety, "I think COVID was a very reflective time. So all of us kind of grew up. The show's very punk in a lot of ways, and I think we became more not punk, because we cared about stuff."
Who stars in Atlanta Season 4?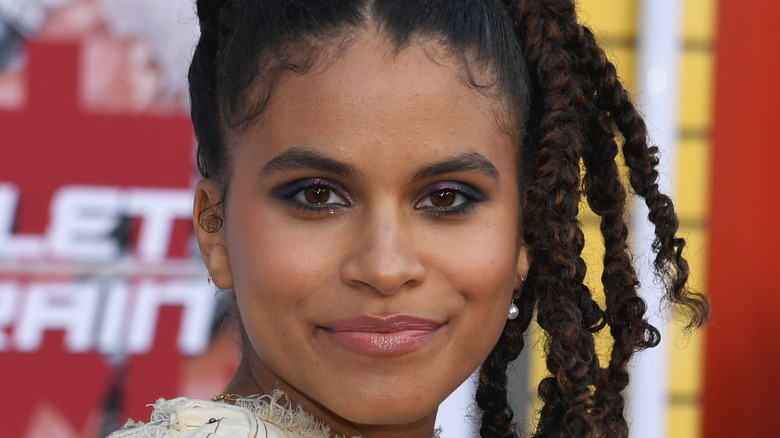 Jon Kopaloff/Getty Images
As we began with the core character unit in "Atlanta," so shall we fittingly end with them. Besides Donald Glover and Brian Tyree Henry returning for the roles of Earn and Paper Boi, respectively, Season 4 also sees the return of Zazie Beetz as Van and LaKeith Stanfield as Darius. Understandably, taking on the roles of these characters for the last time could make shooting "Atlanta" an emotional endeavor. That was at least the case for Beetz, who also told Variety that she didn't take reprising her role lightly. "I'm glad I knew it was ending because then I could really lean into the relationships, knowing this was my last chance to play Van," she told the outlet.
One looming mystery about the cast of "Atlanta" for Season 4 is what we can expect regarding surprise guest appearances. The last season of the show had fans talking about its surprise guests as much as its overall brilliance. Few could forget when Liam Neeson pops up in a bar and engages in an unforgettable conversation with Paper Boi or when Alexander Skarsgård delights in eating human parts at a dinner party. Per The Hollywood Reporter, there were also plans for Ryan Gosling, who is a fan of the show, to appear in the 3rd season, but scheduling conflicts got in the way. At this point, there's no telling what Glover and his creative team might have in store as far as potential cameos, as the show seems to like keeping quiet about its guest stars.  
Is there a trailer for Atlanta Season 4?
The official date announcement for "Atlanta" Season 4 came with a new trailer. While the first teaser video was much more abstract, it did provide some neat symbolic callbacks to moments in past seasons, such as the invisible vehicle and the episode "Alligator Man." But the latest trailer gives more insight on what to expect this time and some more questions. For one, Paper Boi is still dealing with fame and his career as a rapper, as the latest trailer sees him having to contend with some strange studio sessions, notably a yodeler in the booth. But things may take a thrilling turn for him, as the clip later shows Paper Boi dodging gunfire.
Meanwhile, his cousin Earn is apparently going through therapy, and business seems to be good as one scene shows him trying to meet with someone named D'Angelo. We'd have to assume he means the legendary neo-soul singer-songwriter, but we'll have to wait for the series to return to see if that's true. Earn and Van's relationship and co-parenting of their daughter are also on display, as we're shown the three taking a pleasant camping trip together. Season 4 feels like everyone is back in familiar territory as they all continue to live and thrive in Atlanta. But there's also a sense of growth among the cast.
Where to watch previous seasons of Atlanta?
Anyone who has never watched an episode of "Atlanta" but wants to dive into the show has some excellent ways to catch up. Also, with only three seasons clocking in roughly 10 to 11 episodes each, it's not too daunting of a task to binge-watch through the series. Currently, the best way to stream past seasons of "Atlanta" is through Hulu. The streaming service has every season available on its platform, and you'll be able to watch new episodes of Season 4 on the same day that it shows on FX. A subscription is needed, but a free trial is available for first-time users.
There are still plenty of options for those looking for a more non-committal method of viewing "Atlanta" or just wanting to test the waters through an episode or two. Single episodes of the series are available for purchase through YouTube, iTunes, Google Play, and Vudu. But for anyone preferring to purchase by the season, the option is also available on those same services.