Here's When We'll See Atlanta Season 4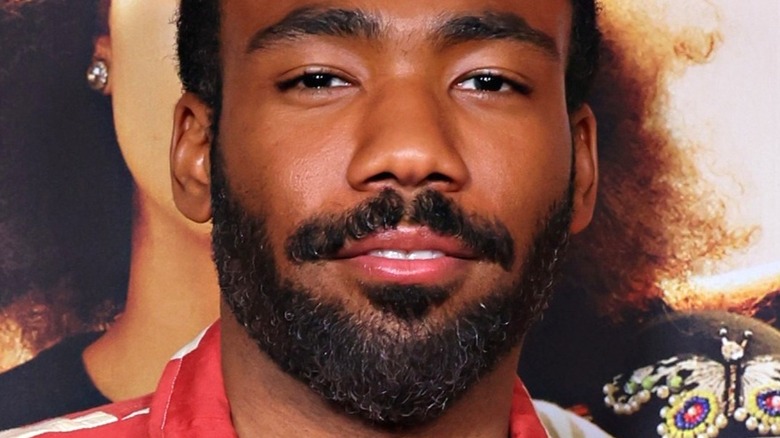 Cindy Ord/Getty
To paraphrase the great Canadian singer-songwriter known as Nelly Furtado, all good things come to an end. Unfortunately, that also applies to critically acclaimed TV shows like "Atlanta," which will bid farewell to fans with Season 4.
Earlier this year, Donald Glover — the creator, star, and general mastermind behind the series — told the Television Critics Association (per Rotten Tomatoes) that he doesn't want "Atlanta" to outstay its welcome. However, he's confident that fans will be satisfied with the ending. "Everybody in that writers' room, everybody on set, it really was what we were going through and what we talked about, and that's the only way I like to make things. I think it ends perfectly," Glover said of the upcoming season.
Seasons 3 and 4 of the FX series were shot back-to-back, so fans can find comfort in knowing that they won't have to wait years for the final chapter to arrive. In fact, the network has provided a release date for "Atlanta" Season 4, and it's coming very soon.
Atlanta Season 4 will arrive in September
FX has announced that the next installment of "Atlanta" will drop sometime in September, though no specific date has been confirmed as of this writing. The network has also released a surreal teaser video to get fans excited about the fourth season.
The clip sees Donald Glover, Brian Tyree Henry, Zazie Beetz, and Lakeith Stanfield hanging out by a liquor store as furniture and cereal boxes fall from the sky. Elsewhere, a reptile can be spotted crawling up a wall and a bird hatches from an egg. The scene ends with a floating mic dropping, indicating that the end is near. 
Suffice to say, the fourth and final season of "Atlanta" looks set to be as weird, wacky, and imaginative as the previous chapters. The show's executive producer, Hiro Murai, has also promised a "homecoming" season that will provide plenty of fan service. "We got to say goodbye properly to the city and the show, I think it'll feel a little nostalgic too because I don't think you've seen Atlanta during the summer since season one," Murai told The Hollywood Reporter. "It's kind of like the greatest hits season."