The One Studio Ghibli Character You Likely Forgot Matthew Lawrence Voiced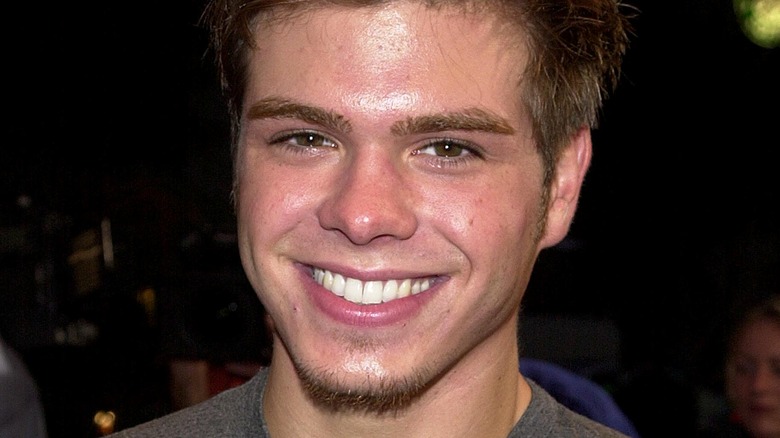 Getty Images/Getty Images
Matthew Lawrence rose to fame at a young age when he got his first role as Danny Carrington, Jr. in the 1980s television series "Dynasty." From there, his list of acting credits only grew with spots on popular shows like "Boy Meets World," which he was on from 1997 through 2000 as Jack Hunter. But, his most notable role might be that of Chris Hillard in the 1993 hit film "Mrs. Doubtfire," which also starred the legendary Robin Williams.
While Lawrence's long resume is impressive, to say the least, his talents spread further than just the live-action world. Lawrence has done voiceover work for numerous projects, including the 1998 movie "Rusty: A Dog's Tale" in which he provided the voice for Rusty the dog. He also brought the timeless character Tom Sawyer to life in the 1996 television series "Adventures from the Book of Virtues" (via IMDb).
Another universe where Lawrence has lent his voice acting is Studio Ghibli. Ghibli movies are beautifully animated works of art depicting whimsical characters and creatures that have become well-loved since the release of the first Ghibli film, "Castle in the Sky," in 1986. But which Ghibli film did Lawrence showcase his voiceover skills?
Matthew Lawrence was an important part of Kiki's Delivery Service
The Studio Ghibli classic film, "Kiki's Delivery Service," was released in the United States in 1990, but its 1998 English dub from Disney was especially memorable for the star-studded cast behind the film's endearing characters. The movie's main character, a friendly 13-year-old witch in training, Kiki, was voiced by Kirsten Dunst. Along her path to becoming a witch, Kiki befriends a young boy named Tombo, who was voiced by Matthew Lawrence.
Lawrence brings the eager and curious Tombo to life with ease and has no problems making viewers feel fully immersed in the character. In "Kiki's Delivery Service," Tombo is a young boy that is highly enthusiastic about all things aviation. His interest in flying is what makes him so infatuated with Kiki once he sees her flying on her broomstick.
"Kiki's Delivery Service" director and Studio Ghibli co-founder Hayao Miyazaki recalled in an interview that the film was the first hit title out of Studio Ghibli." He said, "We finally had a hit movie. Every age group saw it, including small kids and seniors. I wasn't aware of that back then. So the movie was our first box-office success."
In a behind-the-scenes interview for "Kiki's Delivery Service," Lawrence spoke about his love for doing voice work on animated films. "What's great about doing animation is that whatever happens, you can do it over and over again," he said. Indeed, his brilliant performance as Tombo will help the beloved story of "Kiki's Delivery Service" live on for generations.