Were Olivia Newton-John And Didi Conn From Grease Friends In Real Life?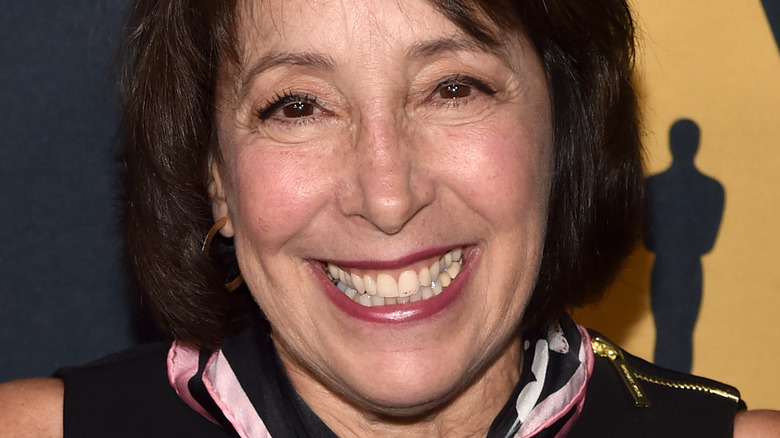 Alberto E. Rodriguez/Getty Images
The world mourned when news broke of Olivia Newton-John's death at the age of 73. After a decades-long fight against breast cancer, she experienced a recurrence in 2017 when it spread to her sacrum, as reported by People.
Throughout her life, Newton-John made a positive impact on the masses. She'll forever be remembered as an iconic fixture in pop culture for her role of Sandy Olsson in the 1978 hit "Grease," her music career, and her advocacy through the Olivia Newton-John Cancer Wellness and Research Centre in Melbourne and the Olivia Newton-John Foundation Fund.
All the while, Newton-John worked to maintain the relationships in her life, including with her "Grease" co-stars. Over 40 years after the film's release, she and John Travolta remained friends. In fact, they still held fast to their legendary alter-egos of Danny Zuko and Sandy. At the time of her passing, Travolta wrote on Instagram, "My dearest Olivia, you made all of our lives so much better. Your impact was incredible. I love you so much ... Your Danny, your John!"
Stockard Channing, who portrays tough-as-nails Betty Rizzo in "Grease," told People, "I don't know if I've known a lovelier human being. Olivia was the essence of summer — her sunniness, her warmth and her grace are what always come to mind when I think of her."
But what about Didi Conn, the actress behind Frenchy? In "Grease," Sandy and this bubbly Pink Lady are good friends. Did that bond carry over to real life?
Didi Conn and Olivia Newton-John were friends since filming Grease
On the heels of Olivia Newton-John's death, Didi Conn tearfully shared on "Loose Women" that the pair remained close friends since their initial encounter on the set of "Grease." According to Conn in an interview with Good Morning America, Newton-John was chock-full of anxiety on the first day of filming. As they walked onto the set of Rydell High School, Conn made it her mission to calm her new co-star.
"I thought, 'OK, I'll improvise with her, get her into the character,'" she recalled. "So I said, 'Oh, I'm so happy to have a friend from Australia, and you live right next door!' And she looked at me like, 'Is this in the script?' I just kept going on about it, and I said, 'What's school like in Australia?' And she caught on ..."
Newton-John told Conn how she wore gloves to school, and the boys sat separate from the girls. The nerves were gone, and time passed with ease as the two became fast friends. In the following decades, they stuck by each other through the highs and lows. When Conn experienced her own health issues, Newton-John sent her an orchid plant. Even at the end of Newton-John's life, she and Conn were still in touch.
"She told me that her health was, you know, she wasn't walking anymore, and she had full-time care," Conn told Good Morning America. "But her husband John and her daughter Chloe were there all the time, and she told me that they were just so hopelessly devoted."