Were Grease's Olivia Newton-John And John Travolta Friends In Real Life?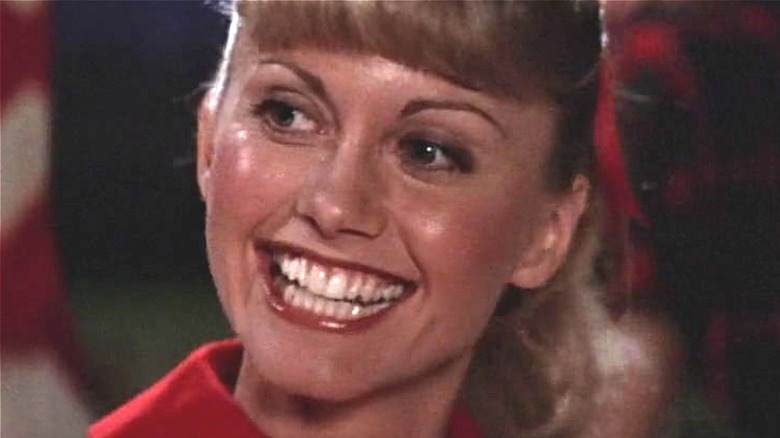 Paramount Pictures
With the devastating death of Olivia Newton-John being announced on August 8, 2022, fans will no doubt be looking back on her long career and reminding themselves just how prolific she was in movies, television, and music. 
But to a great many, no role is more iconic, more quickly associated with Olivia Newton-John than that of Sandy Olsson in "Grease." While fans debate how well "Grease" has aged, there's no denying that the 1978 musical is one of the genre's most recognizable and beloved examples. It is one of the highest-grossing movie musicals of all time (via The Wrap). Its soundtrack has sold over 38 million copies, making it one of the best-selling records of all time (via The Tampa Bay Times).
There is also no denying that Newton-John's contribution to the film was essential. As preppy Sandy, she had apparent chemistry with her co-star John Travolta, who played greaser Danny Zuko. It can be heard in their duets, particularly "You're the One That I Want," which perched the duo at the top of the Billboard Hot 100 (via Stereogum). That kind of chemistry isn't easy, and in the case of "Grease," it reflected a genuine friendship between its stars.
John Travolta and Olivia Newton-John were close friends for decades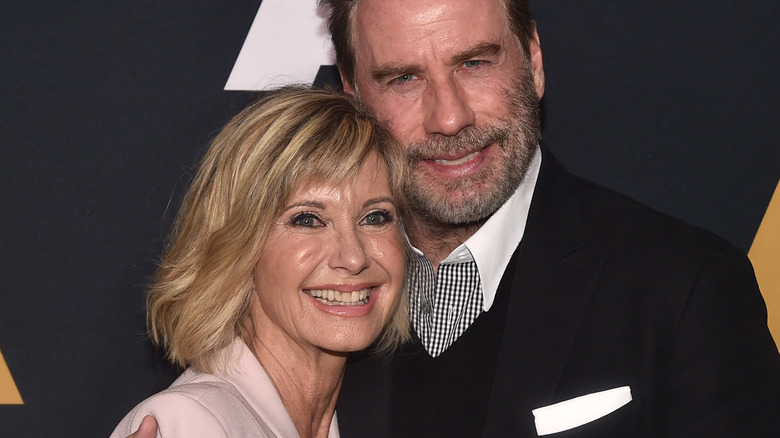 Alberto E. Rodriguez/Getty Images
After news broke of Olivia Newton-John's death, John Travolta quickly posted on Instagram, "My dearest Olivia, you made all of our lives so much better. Your impact was incredible. I love you so much."
Apparently, it was Travolta who convinced her to take the role of Sandy in the first place. After she published her autobiography "Don't Stop Believin'," The Sunday Post quoted from it, describing how the 28-year-old Newton-John was initially skeptical about playing a 17-year-old high schooler. But according to her, it was impossible to turn Travolta down. "In person, John Travolta radiates pure joy and love," she wrote. "That day, he greeted me with a big hug like we were already lifelong friends. How could you say no to John Travolta?"
Their chemistry was so strong that many expected them to start dating. "We left the making out to Sandy and Danny, but the deep feeling of sisterly love I have for John continues to this day." Throughout the decades, the two would appear together on the red carpet, occasionally work together in subsequent films, and even collaborate on a Christmas album together in 2012 (via Insider).