Jessica Gao Reveals How Benedict Wong Used His Magician Skills To Improv On She-Hulk - Exclusive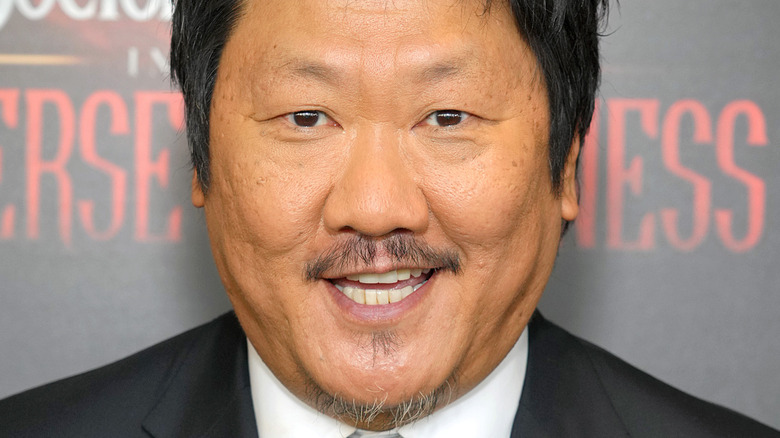 Kevin Mazur/Getty Images
Everyone knows that Benedict Wong's MCU character, Wong, is a cardholding member of the Beyhive. However, "She-Hulk: Attorney at Law" pulls back the curtains of Wong's pop culture education more than ever. On top of binge-watching shows that have long since left the air, though, Wong gets his magic on. 
And no, we're not just talking about his actual magic. Wong hits up the magician scene during the show, and as it turns out, Benedict Wong himself is as skilled at magic as his on-screen counterpart. The great thing about "She-Hulk" is its natural ability to have episode-long cameos that make sense and add something to the show without taking away from the impact of the new characters. 
During an exclusive interview with Looper, "She-Hulk" writer Jessica Gao discussed Wong's new bromance, who she wants to star in an MCU holiday special, and how Wong brought a magical flare to his role in the show. 
Benedict Wong: a magician on- and off-screen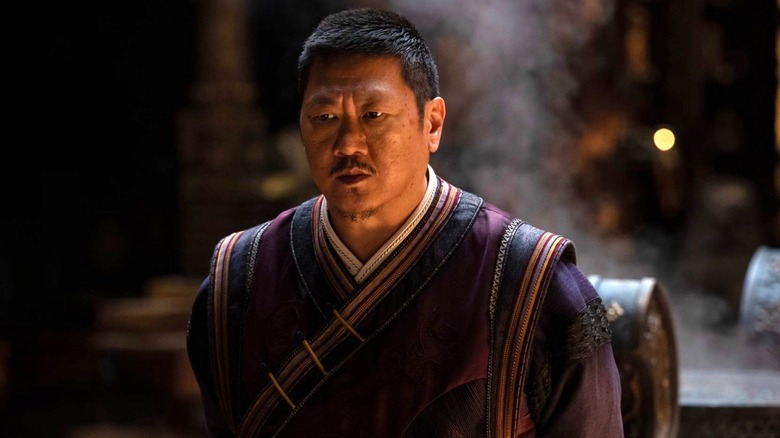 Disney+/Marvel Studios
On showcasing Wong's pop culture obsession and his unlikely new friendship with a ditzy woman, Jessica Gao said, "It was so fun. Benny is such a funny actor. He immediately understood exactly where the comedy was. He knew exactly how to play his character perfectly for maximum comedy effect." She added, "The pairing of him and his new friend is Marvel gold. Truly, I need that show. I want [a] holiday special of the two of them together." Seriously, who do we need to talk to for this to happen?
Gao was quick to praise Wong's affinity for improvisation and even magic, adding, "Benny also is such a gifted improviser. There were so many moments that he improvised. The times that he performed little magic tricks — that was him spur-of-the-moment doing it. Who knew?" Well, the rabbit's out of the hat now. Benedict Wong is a gifted magician in real life. (No rabbits were harmed in the making of this article.)
New episodes of "She-Hulk: Attorney at Law" stream Thursdays on Disney+.