The Celebrity Guest On Wheel Of Fortune Who Had Fans Cracking Up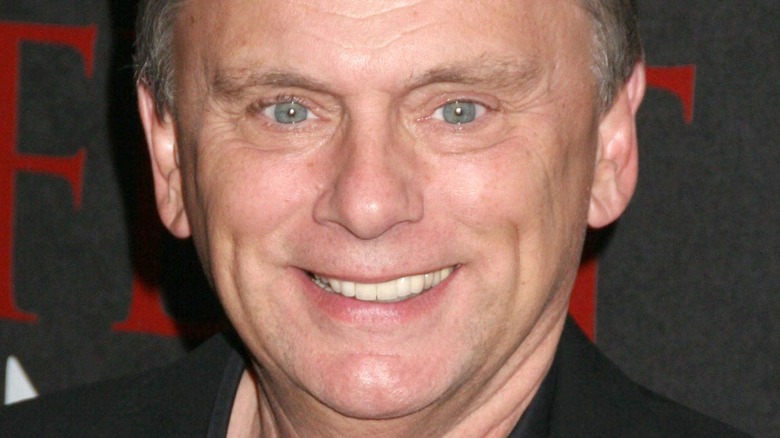 Everett Collection/Shutterstock
Pat Sajak has been hosting "Wheel of Fortune" for a long time, and over the years, he's seen all sorts of contestants. Given his years of experience and the nature of his job, he's also understandably proficient at communicating with them, regardless of the situation. Despite the occasional "Wheel of Fortune" controversy, the show tends to be feelgood TV at its finest — and Sajak's affable game show host qualities, sense of humor, and ability to deliver fun banter are key to keeping the wind in the show's sails. 
Every so often, the show's contestants are verbose enough to give as good as they get, and if the stars of comedy are correctly aligned, the ensuing back-and-forth between them and Sajak can be downright hilarious. One such incident happened in an episode of "Celebrity Wheel of Fortune," where one particular celebrity guest had fans cracking up. Let's find out more about this amusing occasion.
Anthony Anderson's appearance in Celebrity Wheel of Fortune provided plenty of laughs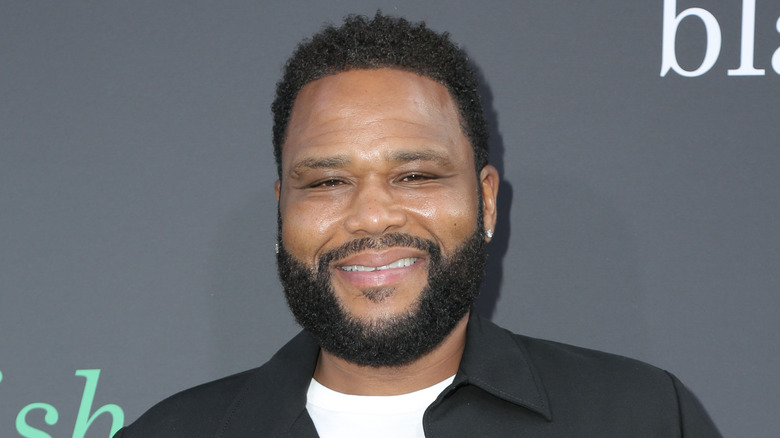 Kathy Hutchins/Shutterstock
Anyone who has seen former "Law & Order" star Anthony Anderson as Dre in "Black-ish" and its various spin-offs knows that the actor can deliver plenty of laughs, and his appearances in "Shield" and "The Departed" prove that he has plenty of talent for drama, as well. In his January 9, 2022 appearance in "Celebrity Wheel of Fortune," he leaned hard on the comedic side of his vast talent pool as he traded humorous barbs with the hosts, and indulged in increasingly wild shenanigans as the episode proceeded (via Decider). 
Of course, Anderson was just having a laugh, and he proved to be a very capable contestant who won a cool $75,300 for charity. Fans of the show expressed delight over his antics, but it's worth noting that Sajak did hold his own. "You were wrong-ish," the host drily commented a less-than-successful guess by Anderson. Another particular highlight was Anderson's feigned meltdown during a puzzle that conveniently revealed itself as "HAVING A MELTDOWN ON LIVE TELEVISION," which prompted the show's official Twitter account to post a custom-made Sajak reaction gif.