Why Shazam: Fury Of The Gods' New Release Date Could Be Huge For Theater-Goers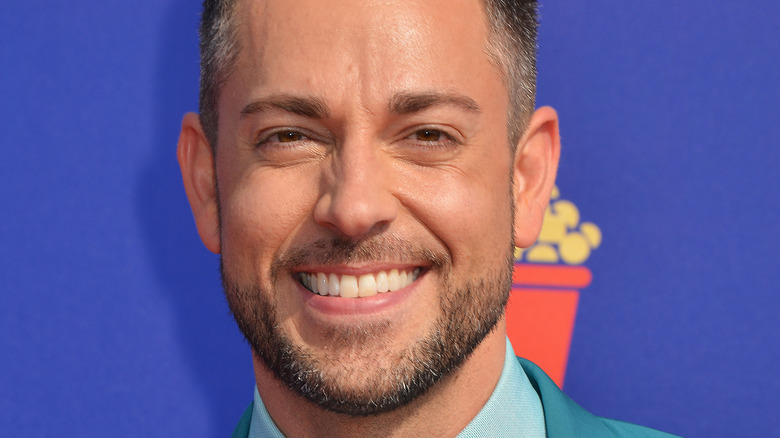 Tsuni-USA/Shutterstock
The last few years have created some big changes in a lot of industries, and the film industry is no different. The world saw a halt in theatrical releases and a rise in streaming releases leading to different streaming platforms wanting to stake their claim on some of the most highly-anticipated films. Movie theaters have recently begun filling up once more, and dates are set for upcoming box office hits.
While the way movies are being released is once again seeing an adjustment, the cancellation of upcoming the upcoming film "Batgirl" has seemingly led to other changes. Production companies like Warner Bros. are trying to convince DC creators that their movies are safe amid some adjustments of their own. Throughout the final months on 2022 and those leading into 2023, release dates for several Warner Bros. films are moving. One of the affected movies is "Shazam! Fury of the Gods," now being released on March 17, 2023, instead of its original December 21, 2022, release date. The change comes after "Aquaman and the Lost Kingdom" was pushed to December 25, 2023, from its original date of March 17, 2023. While fans who have been waiting to watch "Shazam! Fury of the Gods" may be disappointed at the long wait time, there's actually a huge benefit to this shift in release dates.
A March release date prevents Shazam! Fury of the Gods from being overshadowed by another film
Being made to wait an additional three months for a movie can be painful for movie fans, but that's exactly what they'll have to do when it comes to "Shazam! Fury of the Gods." However, according to an article published by Deadline, the benefits of the change make the wait worth it. The move from December 21, 2022, to March 17, 2023, means that "Shazam! Fury of the Gods" will be able to escape sharing the same release month as Disney's "Avatar: The Way of Water."
"Avatar: The Way of Water" is the long-awaited sequel to the 2009 Academy Award-winning film "Avatar, which won awards for its visual effects and cinematography (via IMDb). By moving "Shazam! Fury of the Gods" to March 2023, Warner Bros. is ensuring that the film will have access to the IMAX screens that would otherwise likely have been taken up by "Avatar: The Way of Water" audiences.
DC fans aren't entirely impressed with the delay, with one pointing out via Twitter that this is the sixth release date announced for "Shazam! Fury of the Gods." Meanwhile, another Tweet made by @blake_gordon17 says,"'Delaying Shazam! Fury of the Gods' to March is probably a smart idea because going up against Avatar could hurt their box office revenue." 
So, given the recent mayhem in the Warner Bros. and DC world, it may be a wise decision after all to delay the movie's release just one more time. There's little doubt that the upcoming DC movies are going to be impressive, even if it means fans have to wait even longer to see them.