Why Margot Robbie Agreed To Play Harley Quinn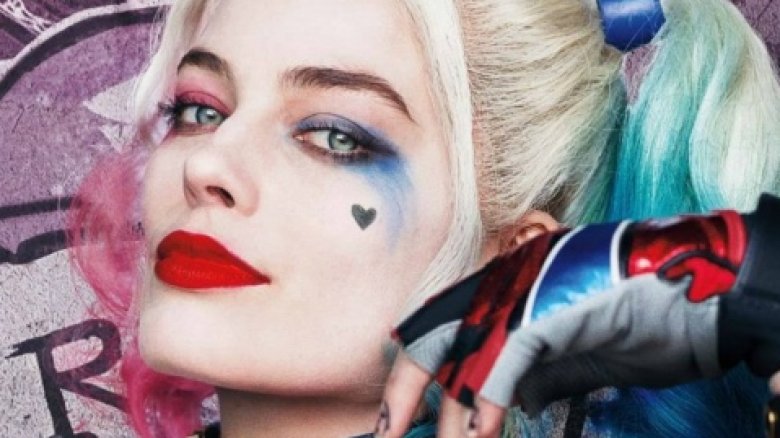 Warner Bros.
Securing the perfect actress to portray legendary DC Comics baddie Harley Quinn was no simple feat, given how much influence and popularity she has gained as the right-hand woman to the Clown Prince of Crime. But Suicide Squad director David Ayer struck gold when Australian actress Margot Robbie auditioned to play the part, and things only got easier for the filmmaking team from there when they offered her the role. As it turns out, the whole reason why Robbie agreed to starring as Harley in Suicide Squad was because she was already a fan of Ayer's work. 
Speaking with Variety during an appearance on the outlet's Actors on Actors show, Robbie discussed her love of Ayer's film End of Watch, the gritty cop thriller  starring Jake Gyllenhaal (who joined her for Actors on Actors) and Michael Pena as two Los Angeles Police Department officers, which she saw multiple times in theaters. When Ayer approached her about working together, Robbie jumped at the opportunity. 
"The reason I signed on for Suicide Squad was because I love End of Watch so much and I saw it about four times at the cinema," Robbie revealed. 
The 27-year-old actress then dished up more information on her now-iconic role, confirming that she will return to play Harley Quinn next year. Robbie stated that she loves diving into Harley's personality and bringing her to life because she is so far removed from what Robbie is actually like in real life. "Every character I play, I don't feel like myself and that's why I like doing it," she said. 
Robbie added that she still finds it odd that so many people know her for her performance as Harley and have taken an interest in her, but that she hopes she can continue playing the Joker's nutty girlfriend for as long as she can. "It's so weird when people want to know about you because you're like, wait, my whole job is not being me. Me? I don't know, I'm boring. But, like, these characters are amazing," she stated. "Harley's one of those insane characters and people do seem to really like her, so I hope I get to keep playing her."
While Suicide Squad may not have fared well with critics, sitting at a 26 percent approval rating on Rotten Tomatoes, Robbie's take on Harley was a major redeeming quality of the otherwise average film–so much so that she's currently signed on to play the part in Suicide Squad 2, Gotham City Sirens, and an untitled spinoff featuring Jared Leto as the Joker with Glenn Ficarra and John Requa on board to write and direct. And it all started with one film Robbie fell in love with.