Joker And Harley Quinn Movie In The Works With Crazy, Stupid, Love Duo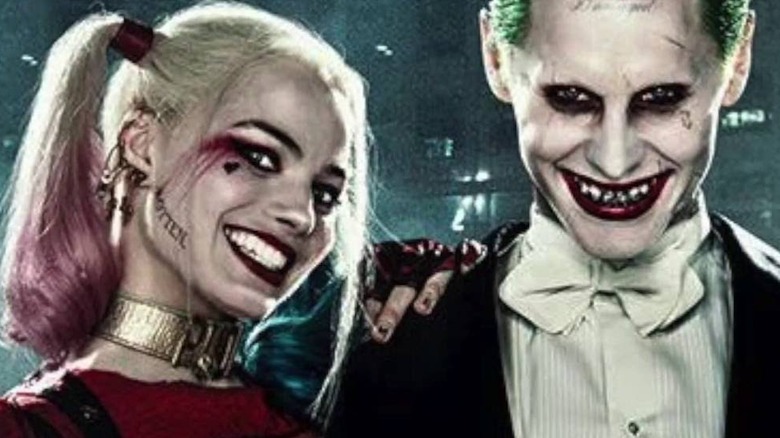 YouTube
It's only fitting that a filmmaking duo bring an infamous pair to life once more.
The Hollywood Reporter announces that Glenn Ficarra and John Requa, the directors and writers of the 2011 film Crazy, Stupid, Love who also serve as executive producers on the claimed NBC drama This Is Us, are stepping into the DC Extended Universe at Warner Bros. The pair are reportedly in final negotiations to write and direct a yet-to-be-titled movie centered around the Batman villains Joker and Harley Quinn.
Past reports indicate that the film could be called Harley Quinn vs. The Joker, though that hasn't been officially confirmed and it isn't clear whether that title belongs to a separate project that isn't the one in question. What we do know, however, is that Jared Leto and Margot Robbie will reprise their respective roles in the chaotic comic book couple. Leto and Robbie first portrayed the characters, which are among the most well-known in the DC Comics pantheon, in 2016's Suicide Squad. 
Sources close to THR state that the feature will start production after Warner Bros. wraps up the planned Suicide Squad sequel, which is now said to be "on the development fast-track and out to directors." The Joker and Harley Quinn project is moving at a similarly speedy pace, as the studio has to keep up with the stars' holding agreements. 
The project is described as a "criminal love story," and could feature the two maniacal and murderous villains going head to head based on the previously speculated title. It's slated to fall within Warner Bros. core line of movies based on its DC properties, including pics that feature Henry Cavill as Superman, Gal Gadot as Wonder Woman, and the whole host of characters in the Justice League. 
This isn't the only outing the Joker will make in the future. Earlier this week, it was announced that a solo Joker origin movie is in the works, with The Hangover filmmaker Todd Phillips reportedly on board to co-write with The Fighter scribe Scott Silver. However, that project will star an actor other than Leto and will be a part of Warner Bros.' new label for DC Entertainment effects. Additionally, sources state that Requa and Ficarra's Joker and Harley Quinn pic is further along in development than Phillips' Joker film. 
Ficarra and Requa previously penned and helmed 2009's I Love You Phillip Morris, following that up with the Steve Carell, Ryan Gosling, and Emma Stone-led Crazy, Stupid, Love just a year later. The pair worked with Aussie actress Robbie in 2015, when they wrote and directed the heist movie Focus (in which Robbie played Jess), and again in 2016 for the war comedy Whiskey Tango Foxtrot (in which she played Tanya Vanderpoel). Ficarra and Requa also executive produce and take the reins for numerous episodes on This Is Us, NBC's heartbreaking series that's currently up for nine Emmy Awards. 
While we wait to learn more information about this exciting new film, check out the dark history of Harley Quinn, and then discover what fans really think of Jared Leto's Joker.