LaMonica Garrett Discusses His Time On 1883, What To Expect From The Spin-Off, And More - Exclusive Interview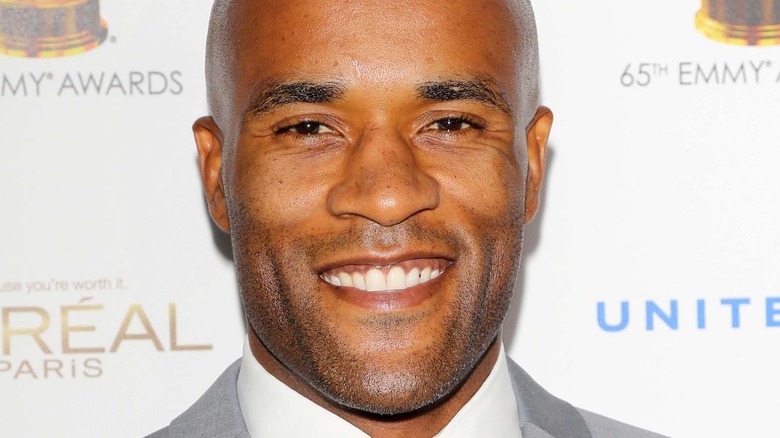 s_bukley/Shutterstock
LaMonica Garrett has several high-profile roles in his past, from appearing on "Sons of Anarchy" to playing Monitor/Anti-Monitor in The CW's Arrowverse, but his career has seemingly really picked up speed since starring on the hit Paramount+ series "1883," in which he plays former Buffalo Soldier Thomas.
In the limited series, which will be released on Blu-ray and DVD on August 30, Garrett is the right-hand man to Sam Elliott's tough-love cowboy Shea Brennan, who is leading a wagon train of pioneers through the Wild West to the Oregon Trail in search of a better life. Also starring Tim McGraw and Faith Hill, "1883" has proved a huge success, laying out the origin story for the wildly popular "Yellowstone" starring Kevin Costner. (The spin-off of "1883" will star a whole new cast for "The Bass Reeves Story.")
During an exclusive interview with Looper, Garrett reflected on the friendships he made on the "1883" set, revealed his hopes for the spin-off, and shared some memories from his other prominent projects.
Garrett is still 'extremely close' with the 1883 cast
Ethan Miller/Getty Images
We're excited about "1883" coming out on Blu-ray and DVD, and I hear it has over two hours of bonus content. What's your favorite extra that's on there?
I'm not sure what they're going to put on there, but there was a good amount of footage that we shot that, when they edited it, took on a life of its own. Some stuff might make it too long, but there's some good stuff that was left out that I hope they put on it. I'm not sure exactly what's going to be on there, but if it's all the stuff that we shot that didn't make the final cut, fans are going to be in for a big treat.
Looking back, what was your favorite part of the whole "1883" experience?
The family that was built from within the show, all the actors. From the time we got to cowboy camp, we all had this close bond. We were there together. It was us against the world. We were moving around every couple of weeks from different ranch to different ranch. None of us went back home to our families. ["1883"] was our family for five or six months — and when you spend that much time with people, you become extremely close.
Even after it was over, we've all been in touch a bunch. We go to Tim [McGraw]'s concerts. Me and a couple of castmates went to the Bill Pickett Rodeo. We were riding in that a few weeks ago. I hit Sam [Elliott] up the other day, wished him happy birthday. Me and my son went to Sam's house and hung out and played around. It's a family now. From here on out, it's going to have that same energy.
You feel like you've made lifelong friends?
Yeah. There are certain shows that you'll work on for a little bit and people go their separate ways, and when you see them or hear from them it's like, "Hey, how you been?" But then there are other shows, like "1883," where you're actively reaching out to people like, "Hey, I'm good."
He thinks the upcoming spin-off of 1883 is going to be 'huge'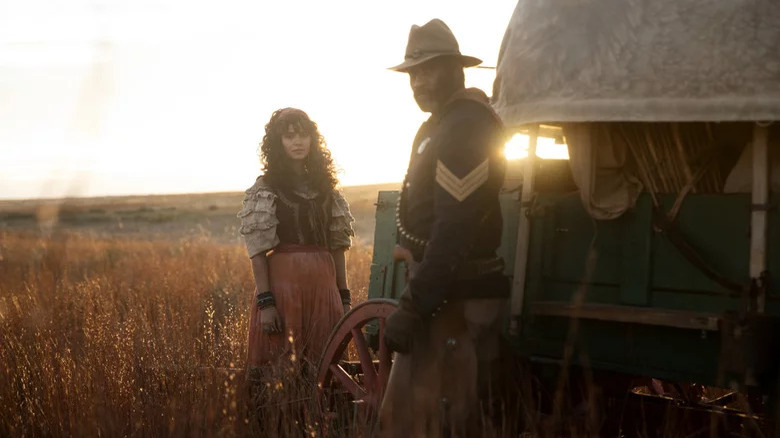 Emerson Miller/Paramount+
What are your thoughts on the spin-off of "1883" focusing on Bass Reeves?
That's going to be exciting. I had a chance to talk to David Oyelowo, and he's excited about portraying Bass Reeves, who's a big one. Throughout history, he's one of the most well-known Black cowboys of that Western frontier. He is one of the biggest names in U.S. Marshals history to me — Black, white, whatever. It's a story that people have been trying to tell for so long, and finally we're going to see it. I can't wait. It's going to be huge.
Why is his story important to tell? Do you have any ideas on how he might tie into the "Yellowstone" backstory?
I'm not sure. I'm sure [creator] Taylor [Sheridan] is going to get creative with how they tell the story. I'm sure the scripts are amazing.
It's important for people to know who Bass Reeves was. There are a lot of Black cowboys throughout history that we have no idea about. Bass is probably the top of the mountain, but there are so many others that had a huge role in how the West was built. Bass, his story — he's the real Lone Ranger. There have been stories made about him with his name and likeness taken out, but he's a legend. When you start reading more about Bass Reeves, it's like he's a superhero back in the 1800s that we've never heard about. People are going to be fascinated to see his real-life story.
Are you sad at all that the spin-off is not coming back around to Thomas and the Dutton family?
We knew going in it was going to be one and done, so it set the tone. There was no disappointment like, "Oh, we're not coming back?" We knew. 
A lot of times lately, when a show is that successful, they'll find a way to spin it off or to keep the characters going somehow. But Taylor has a unique way of telling stories, and he knew from the beginning where it was going, and he knows where it's going to end up. Everything else he's done has been amazing, so it's like, "Trust the process." It's going to be great to watch.
He and Chris Pratt bonded on the set of The Terminal List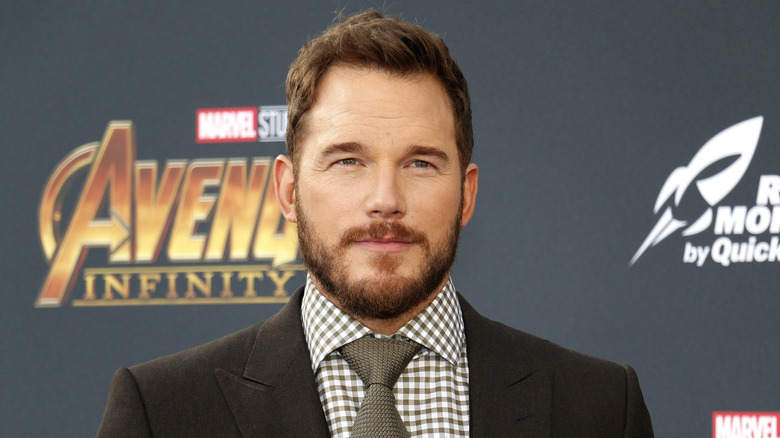 Tinseltown/Shutterstock
You followed up "1883" with a role in "The Terminal List" with Chris Pratt. Do you have any good Chris Pratt stories? What's he like to work with?
Chris is great. He was a wrestler in high school, and we both love UFC fights. Me and him were behind the scenes talking [about] fighting. Then, we had a scene later on in the season where [we] got to fight — "roll around," as they would say in jiu jitsu. After filming, leading up to the release of [the show], we got to go to an actual UFC fight and sit ringside, which was fun.
Chris is a great dude to work with. He brings great energy and great enthusiasm from day one to the last day of filming, and it's always great to work with people like that.
In the past, you were on "Sons of Anarchy." What was that experience like? Any favorite memories you can share?
"SOA" was a lot of leading men from films that came and did television. It was early in my career — one of my first big jobs — and it was amazing watching how people like Jimmy Smits and Rockmond Dunbar and Charlie Hunnam and Kim Coates and Tommy Flanagan all prepared [and] all came together to do scenes. That was Acting 101 for me, and it set the tone for the rest of my career.
His role in the Arrowverse was a dream come true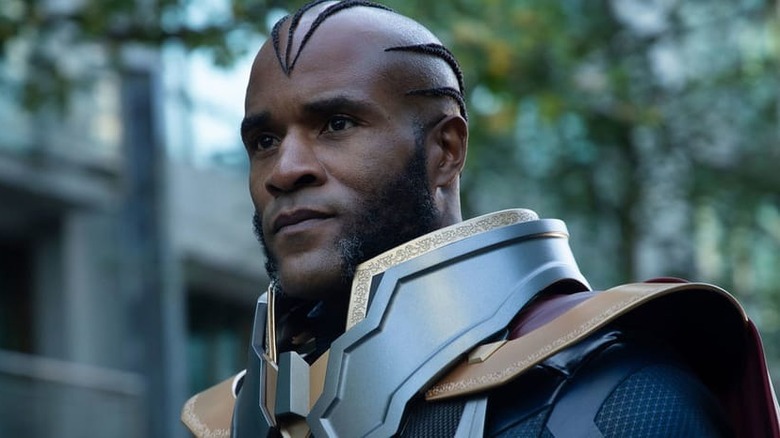 The CW
You're also part of the DC Comics world via your portrayal of the Monitor/Anti-Monitor in the Arrowverse, having appeared on several shows — "Arrow," "Legends of Tomorrow," "The Flash," "Batwoman," "Supergirl," et cetera. Which of those shows was your personal favorite to appear on and why?
I get confused. I bounced around so much I forget which show was which, and I worked with all the different actors on all the shows. The Flash is one of my favorite characters in the comic books, so if I had to pick one, [it would be that one]. It was working with everybody. It was fun being up in Vancouver, shooting all those.
I'm a comic book nerd, so I was geeking out at the scripts more so than the average actors on there. I was like, "Oh, wow," bringing up old references in comic books from the '90s, and some of the actors were like, "I have no idea what you're [talking about]." I was the nerd on the show, so it was fun for me to be a part of it, and to meet Marv Wolfman — the guy who created the Monitor and the Anti-Monitor — at one of the comic cons.
It was the type of job you'd tell your manager, "I'd do this job for free." He's like, "Yeah, don't mention that. Don't say that out loud." But that was one of those jobs.
Do you hope they might revive your character at some point somewhere?
If they do, great. If not, I got to keep it moving. But I had fun. All the different jobs I've taken, they're all unique, and they're all something different. I'm enjoying myself.
"1883" arrives on Blu-ray and DVD on August 30, featuring over two hours of bonus content including never-before-seen featurettes.
This interview was edited for clarity.