Law & Order: SVU Showrunner David Graziano Addresses Kelli Giddish's Surprising Exit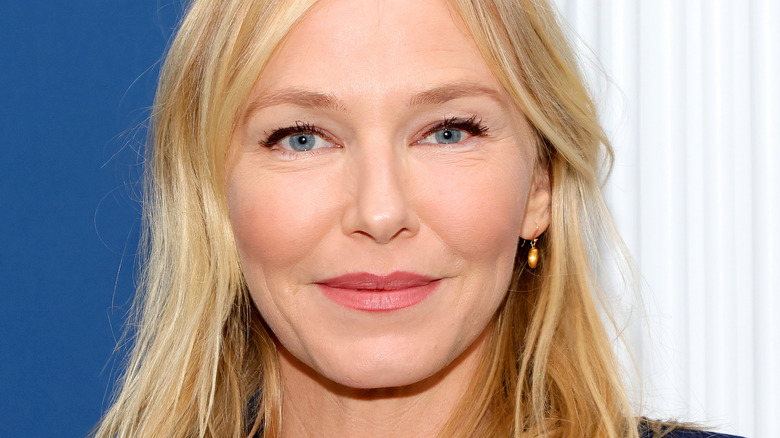 Dia Dipasupil/Getty Images
Actors come and go in the "Law & Order" franchise, but some characters become such staples on their particular show that it can be difficult for fans to bid them farewell. One of those characters is Det. Amanda Rollins (Kelli Giddish) of "Law & Order: Special Victims Unit." Giddish joined the show in Season 13 in 2011 and she had stuck around consistently since then as part of Olivia Benson's (Mariska Hargitay) team of detectives investigating New York City's sex crimes. However, fans were shocked to learn Rollins will be departing the show sometime in Season 24, and the actress addressed the exit herself in an Instagram post. 
"I wanted to address the chatter I've seen online and let everyone know that this will, indeed, be my last season on 'Law & Order: SVU.' Playing Rollins has been one of the greatest joys and privileges of my life," she wrote, thanking producer Dick Wolf, Hargitay and others in the Instagram post. Giddish has over a decade of "Law & Order" under her belt, and that's quite a run for one of the show's detectives. She did also guest star in a 2007 episode as a different character, long before Rollins joined the crew, per IMDb. 
Reactions to Giddish's exit have been so strong that "Law & Order: SVU" showrunner David Graziano directly addressed the surprising turn of events.
The exit is more complex than fans make it, Law & Order: SVU showrunner says
Graziano responded to fan complaints about Giddish's exit directly, saying viewers may be oversimplifying the matter with short social media posts. "You might take a moment to entertain the idea that things are more complex than they appear in a world of emojis and tweets. All I'll say is Kelli has handled this with the most incredibly classy comportment. She is, without a doubt, one of the finest industry professionals I've come across in my 24 years of writing television. I'm saddened by her looming exit," he stated, adding that he would be happy to write for the actress again one day, via TV Line.
One storyline fans may be curious about when it comes to the character of Rollins leaving is her relationship with Sonny Carisi (Peter Scanavino), an assistant district attorney who started out on "Law & Order: SVU" as a fellow detective. The two became a couple in Season 23, with fans nicknaming the two "Rollisi." 
Fortunately, writer and producer Julie Martin tweeted after the announcement of Giddish's exit that the storyline between the two will get a properly satisfying ending. "Rollisi will have a happy ending. Stay tuned," the producer wrote on Twitter.