Criminal Minds Fans' Favorite Agent Duo Is Exactly Who You Would Think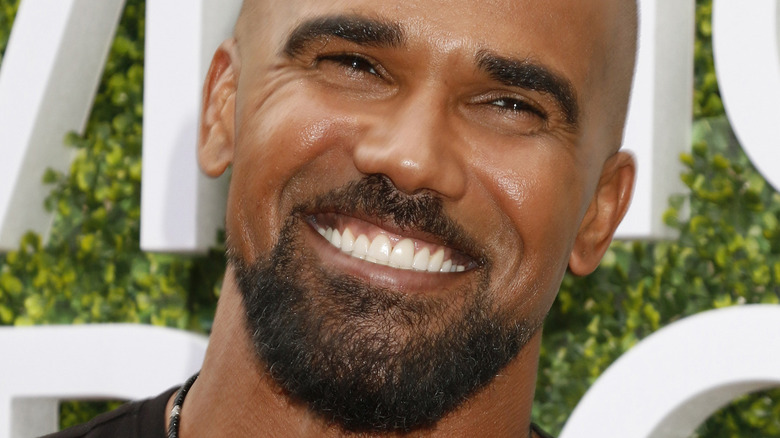 Kathy Hutchins/Shutterstock
The "Criminal Minds" revival is officially happening (via Deadline). The 10-episode return on Paramount+ is said to follow the Behavioral Analysis Unit as they try to catch what is arguably their most dangerous unsub ever, as they create an entire network of serial killers over the height of the COVID-19 pandemic with orchestrated attacks across the nation. The revival will also feature the return of some of the legendary cast, similar to how "Law & Order" Season 21 recently did. However, "Criminal Minds" will have more than just two old cast members returning — they'll have six. Emily Prentiss (Paget Brewster), Dr. Tara Lewis (Aisha Tyler), Luke Alvez (Adam Rodriguez), Penelope Garcia (Kirsten Vangsness), J.J. Jareau (A.J. Cook), and David Rossi (Joe Mantegna) will all return.
Many of these iconic members of the BAU are likely favorites. However, there are certainly a few missing that will likely disappoint some viewers. Dr. Spencer Reid (Matthew Gray Gubler) is notably absent. Others would like to see Thomas Gibson return as Aaron 'Hotch' Hotchner despite his complicated exit from the series (via Reddit). The lack of a few returning characters means fewer agent duos we've come to love over the show's 15 seasons. Rossi and Hotch often tackle things together when the BAU takes on two cases at once, and Reid is the godfather to J.J.'s child.
However, fans' favorite duo in "Criminal Minds" likely doesn't surprise anyone who's binged the series.
Reid and Morgan are fans' favorite agent duo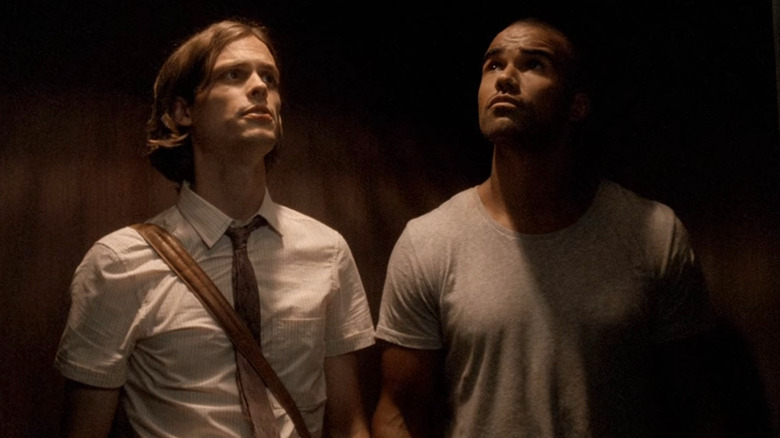 Netflix
According to Reddit, "Criminal Minds" fans mostly agree that Dr. Spencer Reid and Derek Morgan (Shemar Moore) are the best BAU agent duo over the entire series. A since-deleted user initiated the conversation by polling to see who fellow viewers of "Criminal Minds" felt was the best agent pairing. A total of 536 fans voted, with Reid and Morgan coming in first place with a whopping 220 votes. Morgan and Penelope Garcia came in second with 88, Morgan and Emily Prentiss came in third with 81, Reid and J.J. Jareau followed at fourth with 56, then Aaron 'Hotch' Hotchner and Prentiss at 46, and finally Hotch and David Rossi at 45. 
However, it isn't shocking that fans love Morgan and Reid. The two have a brother-like bond throughout their time together, on and off-screen. One of the best Reid and Morgan moments in "Criminal Minds" was their characters' prank war, and Gubler has poked fun at Moore over social media before (via Twitter). Either way, u/sixbabyraccoons points out that no matter which duo ends up being the favorite, it's thanks to the writers on the show that audiences have these great partnerships to root for.