The Back To The Future Star You Likely Didn't Know Directed An Episode Of Young Sheldon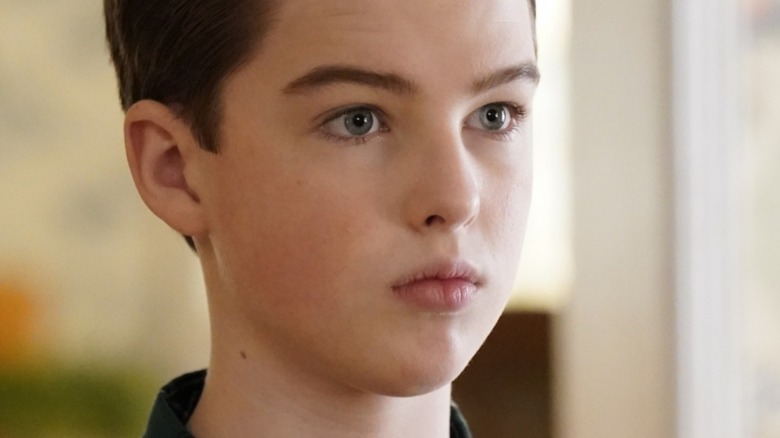 Robert Voets/CBS
As the popular sitcom "The Big Bang Theory" was nearing its 12th and final season, it became clear that neither co-creator Chuck Lorre nor the fans were quite ready to say goodbye just yet, and so a spin-off was born. Inspired by Jim Parsons' nephew, "Young Sheldon" first aired in 2017, a full year before its parent show began its departure, and explores Sheldon Cooper's (Iain Armitage) childhood in East Texas and the struggles he faces as a kid genius. Alongside Sheldon is his sister, Missy (Raegan Revord); his mother, Mary (Zoe Perry); his father, George (Lance Barber); his brother, Georgie (Montana Jordan); and of course, Meemaw (Annie Potts).
"Young Sheldon" has had its share of directors, including Jaffar Mahmood and Alex Reid, who directed 29 and 25 episodes, respectively, of the show's 105 episodes in the first five seasons. Melissa Joan Hart of "Sabrina the Teenage Witch" fame and Mark Cendrowski, who also directed 244 episodes of "The Big Bang Theory," have both directed five episodes. Meanwhile, Nikki Lorre, Chuck Lorre's daughter, has directed three, and Jon Favreau, the creator of "The Mandalorian," has directed one. Some fans may not know, however, that a "Back to the Future" alumna has also taken on that mantle.
Lea Thompson sat in the director's chair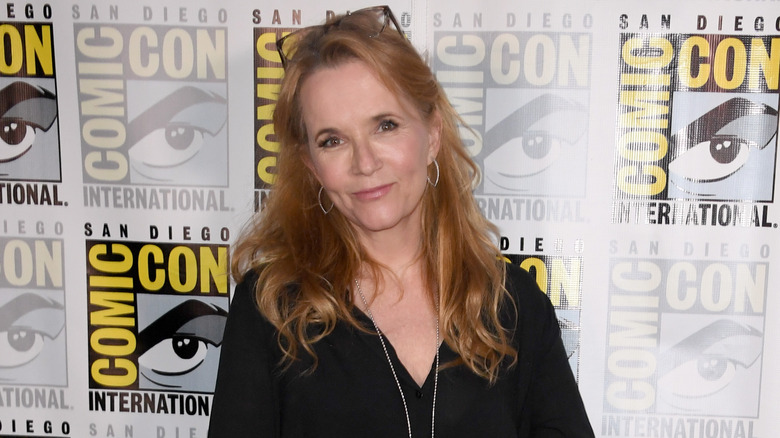 Albert L. Ortega/Getty Images
Although Lea Thompson's career has seemed relatively quiet since "Back to the Future," in which she played Lorraine Baines McFly, she's actually been keeping busy in the entertainment business. She lent her directorial talents to a Season 3 episode of "Young Sheldon" in 2020.
The episode in question, "Body Glitter and a Mall Safety Kit," deals with Paige Swanson (Mckenna Grace) as she struggles with her parents' divorce, starting to wish she wasn't as intelligent as she is. After a talk with Dr. Sturgis (Wallace Shawn), Sheldon understands that what Paige needs is someone to listen. He displays a stunning level of maturity as he makes Paige a hot beverage — a reference to the parent show — and simply listens as she finally lets loose everything that's bothering her.
Working on "Young Sheldon" was a great accomplishment for Thompson. In a tweet, she expressed her excitement and shock at having a chance encounter with the episode. "Always shocking to turn on the tv and accidentally see something I directed," she said, adding the hashtags #blessed and #happytolaugh, showing fans that she truly has a love and passion for directing.
This isn't the first time that Thompson has found herself in the director's chair. In fact, she has a number of directing credits to her name, including eight episodes of "The Goldbergs" and six episodes of its spin-off, "Schooled." She also directed two back-to-back episodes in Season 2 of "Star Trek: Picard" just before portraying Dr. Diane Werner in Episode 5.