Whatever Happened To SkinnyShirt After Shark Tank?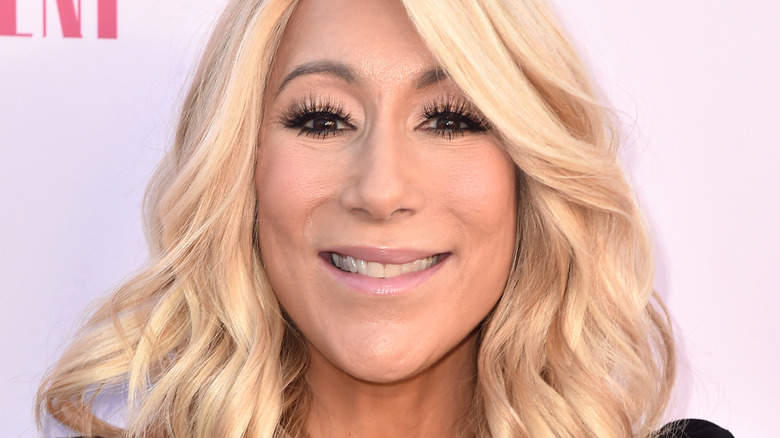 Alberto E. Rodriguez/Getty Images
Contestants on ABC reality series "Shark Tank" are tasked with pitching its panel of Sharks on their unique business ideas with the end goal of convincing at least one of them to invest capital into their venture. That said, winning or losing on "Shark Tank" doesn't always correlate with sustained success.
For example, in "Shark Tank" Season 5, one entrepreneur pitched the Sharks on HangEase, a clothes hanger with a mechanism to ease the process of removing clothing. On-air, he negotiated a deal with Mark Cuban and Lori Greiner, but in the wake of the episode's taping, they never ended up closing their deal. No evidence of HangEase remains online, suggesting that the business never quite found its footing.
When apparel business owner Julie Kalimian appeared on "Shark Tank" Season 6, she was surely hoping to mimic some of the biggest "Shark Tank" successes and avoid the fate of businesses like HangEase. She pitched the Sharks on the SkinnyShirt, a stretchy T-shirt with a formal collar intended to be worn beneath sweaters so that only its collar is visible. In the end, Kalimian walked away from "Shark Tank" without securing a deal, after many of the Sharks felt hesitant to invest in her business when she revealed declining sales figures. Nevertheless, SkinnyShirt remained in business, at least for a time.
SkinnyShirt lasted for a few years after Shark Tank before closing
Plenty of businesses have failed to secure deals on "Shark Tank" only to find rousing successes in spite of their on-screen failure. However, SkinnyShirt cannot count itself among those ranks. While the company's online footprint is relatively small, its decline is chronicled on its official Facebook page.
The first mention of the company closing is in a May 21, 2018 post advertising a 75% off going out of business sale. Then, on June 8, SkinnyShirt shared a text post reading, "Hi SkinnyShirt customers. We are so very sorry for the delays in the orders placed since 5/22. Since we are closing we are very lean staffed. The person who processes orders had a recent death in her family. And so, she has been out. Therefore, the orders have not all been processed yet." As evidenced by this post and some angry comments beneath it, the company's final days were likely not among some of its happiest.
Furthermore, it's unclear exactly what Kalimian has been up to since SkinnyShirt closed in 2018. While her LinkedIn profile dates back to the 90s, it still lists her as the CEO of SkinnyShirt to this day. It's entirely possible, then, that following SkinnyShirt's closing, Kalimian stepped away from entrepreneurship entirely.