Whatever Happened To Paolo Montalban From Rodgers And Hammerstein's Cinderella?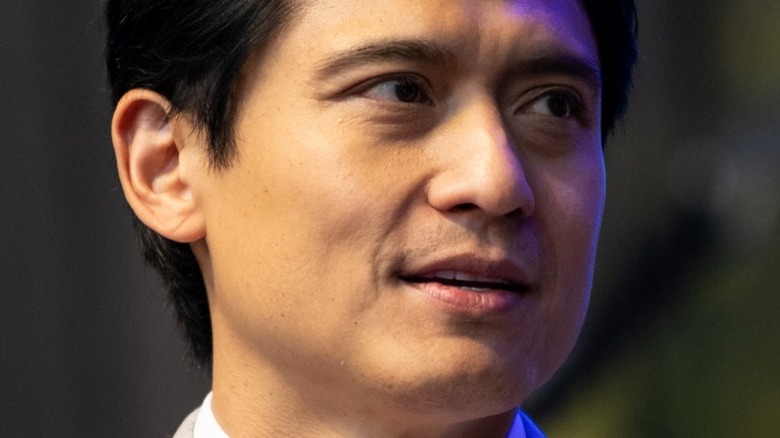 Alexi Rosenfeld/Getty Images
Back in 1997, "Rodgers & Hammerstein's Cinderella" broke new ground on network television. Produced by Walt Disney Studios for ABC, the television movie aired on November 2 and featured a diverse cast in all the classic roles from the story. Pop music superstar Brandy was a luminous Cinderella, while the late Whitney Houston shined as the fairy godmother. Victor Garber and Whoopi Goldberg played the King and Queen, while newcomer, Filipino-American actor Paolo Montalban played their son Prince Christopher. The film was an early pioneering triumph for inclusivity in an era when diversity in the entertainment industry was seldom. The movie's influence had continued to be felt in the last quarter-century, with 2021's "Cinderella" by Amazon Studios following in its footsteps.
Brandy's iteration of the title heroine became a stronger, less passive character, while Garber and Goldberg infused the King and Queen with more humor over reserved and remote stoicism. The movie achieved truly royal ratings reaching roughly 60 million viewers in ABC's "The Wonderful World of Disney" timeslot. But in an adaptation filled with big names, the true breakout of the film was undoubtedly Montalban, whose dashing, attractive, and gentlemanly Prince Christopher became a standout among the star-filled cast.
Despite the success of the television film, Paolo Montalban continued to find work, but nothing that matched the success of "Rodgers & Hammerstein's Cinderella." So what happened to the actor?
Paolo Montalban continued to work in television after Rodger and Hammerstein's Cinderella
Paolo Montalban was born in the Philippines before his family decided to move to New York City when he was still an infant. After graduating college in the mid-1990s, the actor auditioned for the role of Prince Christopher and won the part. Speaking to NPR, he expressed dismay at what the role became as opposed to what he initially thought. He shared, "I thought it was going to be for a small public access channel. And when I auditioned with Brandy, that's when I realized that it was probably going to be something bigger than that."
After the movie became a success, the actor continued to work on the small screen (via IMDb), winning the role of Kung Lao in the short-lived, syndicated series "Mortal Kombat: Conquest." He played supporting roles in a handful of movies throughout the 2000s with "American Adobo," "The Great Raid," and "Just Wright" being the most prominent. But the bulk of his post-"Cinderella" acting work was in small roles in hit TV shows. This included guest appearances on "Law and Order: Special Victims Unit," "One Life to Live," and most recently, "Madame Secretary," Nurse Jackie," and "The Blacklist."
Montalban will join the rest of the cast of "Rodgers & Hammerstein's Cinderella" for a reunion special on ABC set to air on August 23 at 8 PM ET.