Brandy Agreed To Star In Whitney's Houston's Cinderella Under One Condition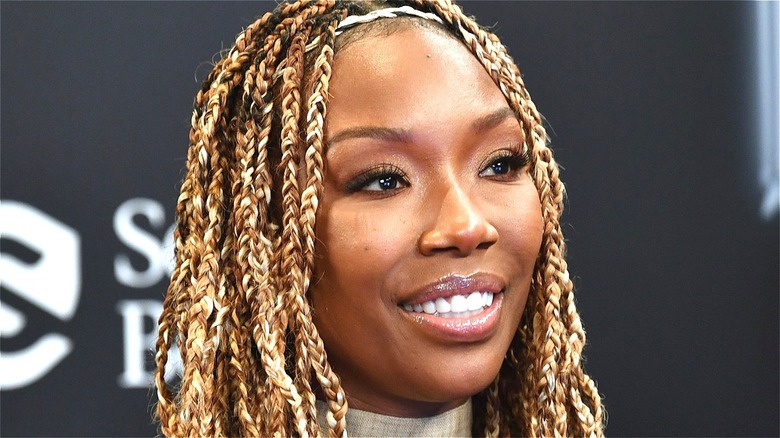 Amy Sussman/Getty Images
If you want to watch "Cinderella," there are numerous on-screen versions you can check out, from Disney's animated 1950s version to Drew Barrymore's "Ever After" and most recently, Amazon Prime's 2021 "Cinderella" with Camila Cabello. But arguably one of the best and most important, at least according to those of a certain generation, is the 1997 version of the musical "Rodgers and Hammerstein's Cinderella," which aired as an episode of ABC's "The Wonderful World of Disney" and still seems to stand the test of time. Elle called it "effortlessly, even unintentionally, progressive" while Vox wrote that the cast was both "significantly diverse" and "significantly excellent."
This excellent cast included such talents as Whoopi Goldberg, Jason Alexander, Victor Garber, Paolo Montalban, and Bernadette Peters, with Whitney Houston appearing as the Fairy Godmother. But much of the production's success, including its Emmy award in 1998 and the fact it gave ABC its highest ratings in 13 years (via Playbill), can be attributed to Brandy Norwood, who played Disney's first Black princess in a very sweet, skillful way. As it turns out, though, she had even more of an influence on the production's achievements than most people know, and that may be because she insisted on one particular aspect as a condition of her casting.
She begged Houston to be her Fairy Godmother—and got her wish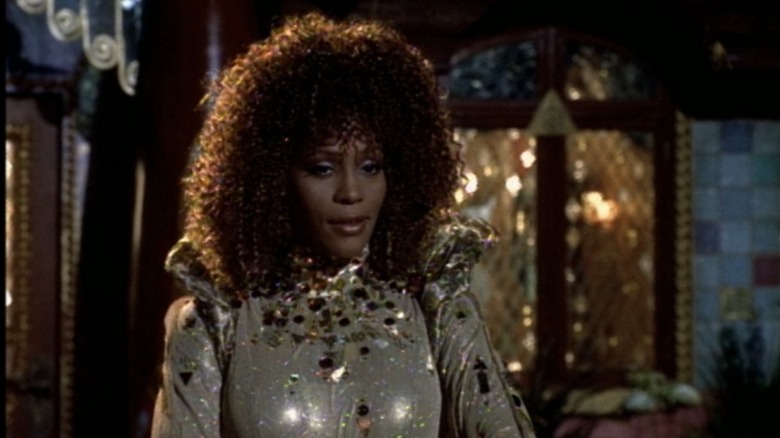 ABC
Whitney Houston actually acted as an executive producer on this version of "Cinderella." Executive producer Neil Meron was originally slated to do a version for CBS in 1993 and pitched the project to her, piquing her interest. With Houston on board as producer, Meron and fellow producer Craig Zadan ended up pitching "Cinderella" to Disney when it was trying to resurrect "The Wonderful World of Disney" (via Shondaland). 
Houston herself was originally slated to play the title character, but there were several delays due to her busy schedule. As she told Jet in 1997, ""Yes, I was supposed to be Cinderella. But after you get married and have a baby, it's like, I'm not feeling quite like Cinderella. Although I love the wonder and the innocence, I could've very well played Cinderella, but it would have taken a lot of reaching. Instead, someone who's 18 and full of that verve and that life: Brandy's perfect." 
As such, the pop star suggested the young, up-and-coming singer-actress, who, at that point, was the star of the UPN comedy "Moesha." Speaking to "Good Morning America", Brandy recalled, "Actually, I told her, I said, I want to be Cinderella but I want you to play my fairy godmother. That's the only way I would want to do it. Like, please be my fairy godmother, so I begged her into it and that's how it happened."
If this is true, Houston clearly acceded to her protege's wishes — to everyone's delight.
Was Brandy really the reason for Houston's casting?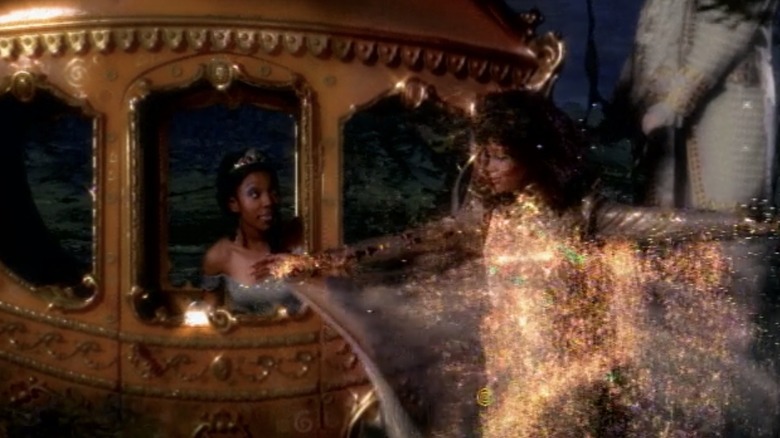 ABC
However, it's not clear that Brandy was actually the catalyst for the change. Executive producer Debra Martin Chase told Shondaland in 2017 that the casting of Houston as godmother was actually a decision Chase and Houston made together. "Because this took so long, I started to realize that Whitney was past the time to play Cinderella," Chase said. "Luckily, when I talked to her about it, she agreed ... So Whitney and I decided she would play the Fairy Godmother instead — ultimately something that she was a little more comfortable with."
Brandy, in this 2017 interview, said that when she got the call, she had thought she heard Houston herself was going to be Cinderella. "But she said, 'No, I'm gonna be your Fairy Godmother,'" she recalled. "I screamed at the top of my lungs and ran all around my house. I left Whitney Houston on hold!"
So, the versions differ slightly. Perhaps the situation, related differently by Brandy on separate occasions, ended up being a lucky coincidence in which the wish and reality converged. Either way, the result is the same. Houston was spectacular, with Vogue writing that the singer's casting as the sparkling diva of a godmother "still remains one of Hollywood's best casting decisions ever." Furthermore, Houston loved being in that role. "She's sassy, honest and very direct, loving, very motherly, she's comforting," she told Jet. "She's all the things you'd want a godmother to be."
"Rodgers and Hammerstein's Cinderella" is available for viewing on Disney+, if you'd like to relive the magic.